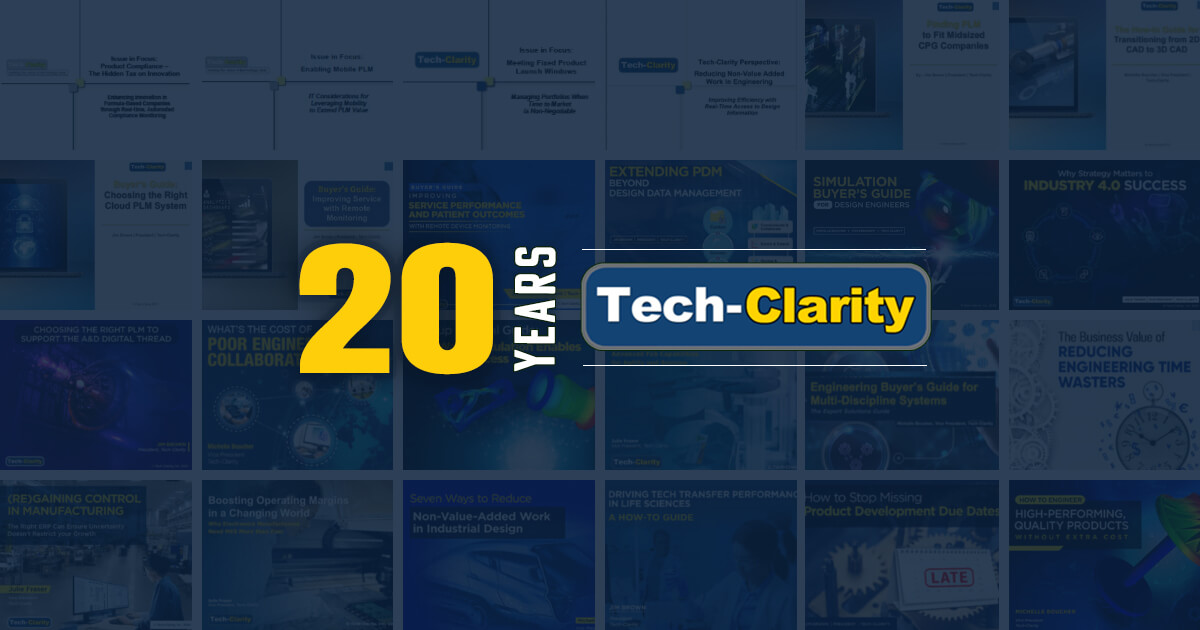 Tech-Clarity is an independent research firm dedicated to making the business value of technology clear. We analyze how companies improve innovation, product development, design, engineering, manufacturing, and service performance through the use of digital transformation, best practices, software technology, industrial automation, and IT services.
Our mission is to help manufacturers learn how to improve business results through the use of PLM, portfolio management, CAD, simulation, MES / MOM, IoT, quality, service, analytics, and other solutions. We educate business leaders about improvement opportunities through surveys, speaking, videos, eBooks, infographics, articles, benchmarking tools, and other media.
Meet Our Analysts
Disclosure
The views and opinions on this site are those of Tech-Clarity or an occasional, identified guest author. The content is independent and objective, however, Tech-Clarity frequently receives compensation for reports and presentations in addition to consulting services. This compensation may influence the topics chosen for coverage but does not influence the views or opinions expressed. In addition, industry analysts including Tech-Clarity are frequently invited to attend conferences and briefings for which travel and reasonable living expenses are paid or reimbursed, in part or in full. Tech-Clarity does not accept compensation for posts or accept advertising on this site.