Watch some funny videos about PLM and then stay for some insights and education on how PLM can help manufacturers accelerate and improve product development. Our first three videos make fun of the scourge of Change Management Paralysis, introduce the "innovative" Recipe Manager 2020, and rip on Big Software. All of these carry an important message about the issues manufacturers face, but more importantly offer each a bit of a lighthearted break from the monotony of the work day.
They also share interviews with a leading industry analyst, a PLM software executive, and a company very effectively using PLM. The episodes dig into Who Should Use PLM, How PLM Helps, and a success story at Oyo Sportstoys.
Share with a friend or colleague! Share on social media!
Episode 1: Change Management Syndrome (CMS) Informercial and a chat with Allan Behrens of Taxal about which companies should consider PLM.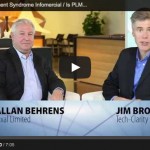 Episode 2: Recipe Manager 2020 Informercial and a great discussion with Autodesk's Ron Locklin on how PLM helps manufacturers improve product development and innovation.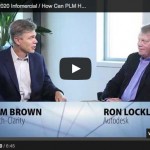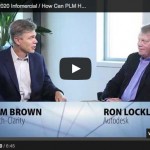 Episode 3: Funny Big Software Spoof informercial and a discussion with Oyo Sportstoys COO Martin Hanssmann on how PLM helps Oyo with time to market, managing complexity, and quality.