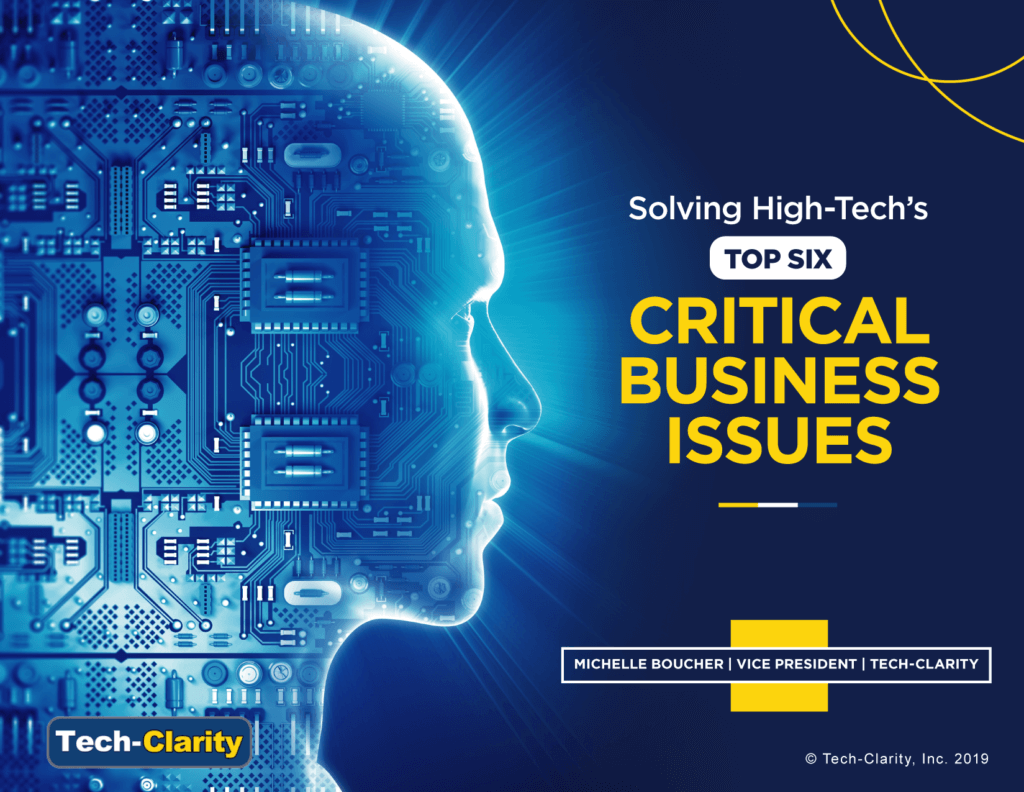 Is your company prepared to respond to the critical business issues facing the high-tech industry? What key issues must your business prepare for in this fast paced high-tech market?
Tech-Clarity's Solving High-Tech's Top Six Critical Business Issues eBook identifies the top six critical business issues that high-tech companies should address. This will help them respond to market disruption and to stay relevant. As new technologies such as 5G, artificial intelligence, machine learning, quantum computing, and others create opportunities for innovation, there is even more pressure on development teams. The pace of innovation is so fast, high-tech development teams cannot afford to be hindered by process bottlenecks.. This eBook provides recommendations and guidance to enable greater agility to help high-tech companies stay competitive.
Please enjoy the summary* below. For the full report, please visit our sponsor SOLIDWORKS (registration required).
TABLE OF CONTENTS*
Opportunities and Threats for High-Tech Companies
The Speed of Innovation in High-Tech
High-Tech Business Drivers
Product Challenges Facing High-Tech
How to Address the 6 Business Issues

1. Take Cost Out
2. Avoid Quality Problems
3. Enable Higher Productivity and Operational Agility
4. Facilitate Innovation
5. Ensure Performance and Reliability
6. Comply with Environmental and Regulatory Requirements

Conclusions
Acknowledgement
The Speed of Innovation in High-Tech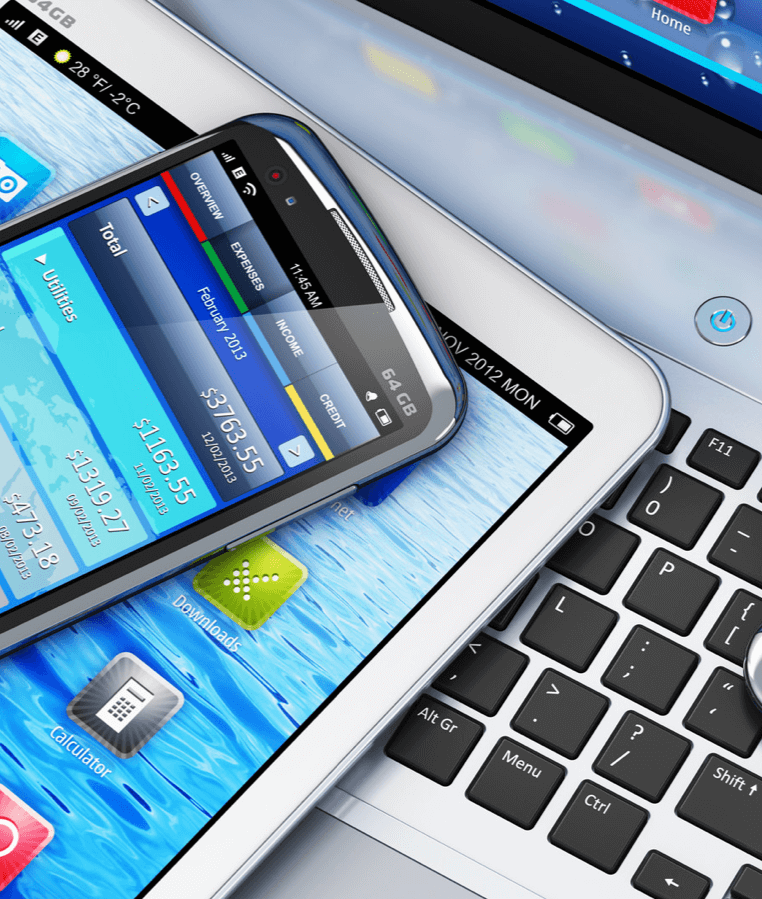 Technology Is Disruptive
Imagine all the ways technology has impacted our lives. It can be mind-boggling. Just think, how many high-tech products do you rely on every day that didn't even exist not so long ago? Can you imagine life without the internet, smart phones, or a GPS? Not only are those relatively newer technologies commonplace, they've led to numerous other high-tech businesses, many of which have been disruptive.
It Is Hard to Stay Relevant
It is hard to believe today's high school students don't remember a world without the iPhone or have no concept of waiting to develop film after a family vacation. At the same time, some of today's hottest products will eventually meet the same fate as the Walkman and VHS player, products we could not live without in the 80s, but are completely irrelevant today. In the high-tech industry, if you are unable to rapidly respond to today's critical business issues, you risk becoming tomorrow's Palm, the first company to produce personal digital assistants (PDAs), but it did too little, too late to maintain its market share. Interestingly, a study conducted by Innosight projects that nearly 50% of the current S&P 500 will be replaced over the next decade. Consequently, high-tech companies should take the right steps now to avoid that fate.
Implement Solutions for Today's Critical Business Issues
The number of companies expected to fail highlights that too many companies rely on their current success. They avoid putting solutions in place for today's critical business issues. Unfortunately, old approaches that helped you get by in the past, may no longer be enough. The significant competitive pressure leaves little room for missteps, so it is critical that you address these important issues to position your company to win.
Product Challenges Facing High-Tech
The Unique Challenges for High-Tech
To address these business issues, there are several challenges high-tech companies must consider to succeed. The difficulties arise from unique design trends in the high-tech industry.
Miniaturization
One key design trend is miniaturization. While electronics get smaller and smaller, more innovative features and function must be packed into those tiny packages. Miniaturization leads to greater complexity and very dense packaging. The situation is only going to get harder as Tech-Clarity research3 finds that 56% of high-tech companies continue to feel pressure to incorporate even more software and electronics into their products over the next five years. Increased density brings with it more challenges as engineers have to manage heat. With heat being a leading cause of electronics failure, cooling solutions become a critical design requirement.
Smarter and More Connected  Products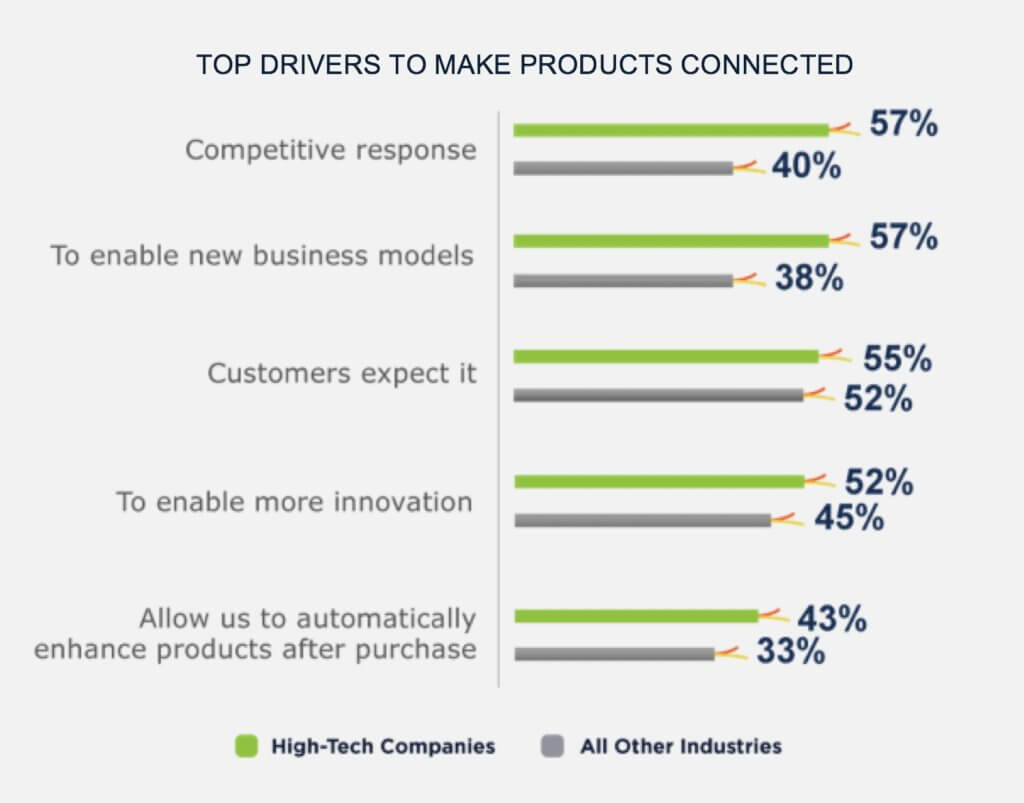 Another key trend is that products are becoming smarter and more connected. Product intelligence requires more engineering disciplines, making collaboration across the team critical, especially to overcome the inherent silos within engineering disciplines.
Ignoring this trend is not an option as 50% of high-tech companies report they will lose market share if they don't make their products smarter, and 50% also say they will lose revenue. Further, high-tech companies also feel pressure to make products connected. As can be seen in the graph, 57% of high-tech companies say it is a competitive response which means it is a trend they can not ignore because their competitors are already looking at connectivity. However, while connectivity will make them more competitive, it adds to the complexity and extends the need for excellent collaboration
Conclusions
It is a very exciting time for the high-tech industry. Companies have lots of opportunities to innovate with options such as smart and connected products. At the same time, the market moves at a rapid pace. Plus design trends such as miniaturization create unique challenges for high-tech companies. By supporting excellent collaboration with an integrated ECAD/MCAD design environment, companies can overcome many challenges. To address the top critical business issues facing the industry, high-tech companies should focus on the following:
Take cost out
Avoid quality problems
Enable Higher Productivity and Operational Agility
Facilitate Innovation
Ensure Performance and Reliability
Comply with Environmental and Regulatory Requirements
By focusing on these issues, hi-tech companies will be better positioned to develop and produce products that will be highly competitive in today's global economy.
*This summary is an abbreviated version of the research and does not contain the full content. A link to download the full report is available above.
If you have difficulty obtaining a copy of the report, please contact us using the "Contact" link below.
.