What I learned this week … came from a post on PLM Think Tank (aka PLM Twine) titled 5 reasons why Wiki fails for PLM collaboration which I think points to an interesting set of questions:

+ 

  +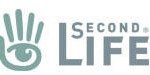 + 

 + 


Is social computing software enough on its own to support product innovation, product development, and engineering?
Will social computing software evolve to handle more full PLM-related requirements as it matures?
Will PLM leverage social computing platforms to extend their capabilities?
Will PLM embed social computing capabilities of their own?
This post caught my eye a while ago, but I didn't have time to respond (lots of excuses, including moving the office, I got the flu, kids got the flu, the dog ate my blog, etc.). As it turns out, time passing works out well because I have had the opportunity to read some really interesting comments on Oleg's post. Here is my take on an interesting conversation, and some of my thoughts on the direction that social computing in PLM might take.
Note: In the title of this post I purposely not using my normal name for this concept, which is "social computing in PLM" because I think that begs the question. So I am using what I believe will be the term adopted across the industry, which is "Social Product Development."
Relevant Past Discussion and Perspective
I have posted a number of times recently on the use of social computing techniques to improve product innovation, product development, and engineering performance. For some background, please see my post on takeaways from COFES on social networking in PLM.
Next Level Down Thinking – Technical Approach
What I have been focused on has been the business value of integrating social computing capabilities into PLM solutions. Although I have a long technical background (anybody else out there that has programmed in Fortran let me hear from you) that is not my current role in our industry. I am convinced of the business value that the mix of capabilities will bring, but I am not close enough to the technologies to know how they will be brought to life in individual companies or in the mass market. So it was nice to see some next-level-down, technical analysis of the topic. Oleg's post drives the question about wikis relatively deep, pointing out the five reasons he sees them falling short (read the post, but in short they are information access, content maintenance, updates, integration, and structural information). At the risk of trivializing something I haven't explored in detail, I take away two main things from Oleg's comments:
A wiki isn't PLM grade because it falls short on advanced data management needs (including version control, associativity, or managing structured content like a bill of material)
A wiki isn't PLM grade because it lacks the ability to integrate (beyond a static URL)
The conversation that follows is enlightening, I was very impressed with the quality of the respondents. I take two main points away from the conversation (again, I suggest you spend the time reading it yourself, my goal is to expand a bit and point you to some good content that I learned from):
Don't count wikis short, there is work being done to make them enterprise class
Don't try to replace your PLM system with a wiki, they are not meant to replicate what PLM has evolved into over the last decade or so
Implications for Manufacturers?
Of the two things I am taking away from the post and the comments, I want to focus on the last one – don't try to replace you PLM system with a wiki. My focus on using social computing techniques in PLM isn't to slap on existing tools and expect them to do the full job. That would be like handing somebody a relational database and an object-oriented programming language and saying "here is your PLM system, it just needs a bit of work." OK, too extreme, but you get my point. What we should be focusing on as an industry is how to leverage the concepts of social computing to improve the things that PLM already supports, but make them even better. Perhaps we employ wikis to manage engineering rules/knowledge (PLM doesn't do a great job there from my experience), or maybe the value will come from using social communities and reputation scoring to feed the front end of innovation? Whatever it may be, I believe that there are things that PLM alone doesn't address, and there are certainly PLM needs that social computing platforms fall very short on.
So that brings back my original question. Who will make this happen? Will it be natural the evolution of social networking platforms? Will it be custom development by manufacturers that use both technologies? Will PLM integrate social computing platforms? Or will PLM vendors build their own social computing capabilities? The answer lies in the "next level down" thinking that prompted this post, and similar thinking that is going on in the software vendor community. In my opinion, domain expertise always overrides technology expertise. When new technologies have come along, it has been people that understand the intersection of technology with the business processes (in this case, the processes of product innovation, product development, and engineering) that lead the way. They are also the ones that are willing to focus on a specific solution as opposed to a generalized technology that could be applied to a broader market. To me, it will be PLM-knowledgeable people leading the way. The bigger question is where they will be working. Will they work for a forward-thinking PLM vendor that builds these capabilities in? A social computing giant that hires in experienced PLM talent? Or some upstart with a PLM background that rethinks the whole thing from the ground up? If I had the answer I would be a (retired, wealthy) investor instead of an analyst, sorry. What I am confident in is that the business value is real, and that if I was in the shoes of any of those categories of vendors that is where I would be putting my investment. But I am only an analyst, so I will sit by and examine how it plays out. It's tough to be on the sidelines (or is the press box?) for this one.
So that is what I learned this week, I hope you found it interesting. Let me know what you think. I apologize if I tried to make up for the tardiness of replying to the post by writing a very long post, I probably had to much time to think about it.