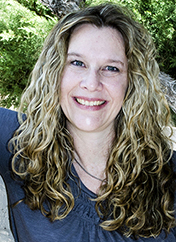 Tech-Clarity is pleased to announce the expansion of our research team! Industry veteran and former Aberdeen Group Senior Research Analyst Michelle Boucher joins Tech-Clarity as Vice President of Research covering engineering software. Michelle brings a wealth of depth in engineering, product development, and research. For more on Michelle's background please visit her bio page.
As a combined team, we look forward to expanding and deepening our coverage of the product innovation, product development, and engineering software market as we continue our mission to make the value of technology clear to business. Jim Brown, President and Founder of Tech-Clarity says "Michelle brings new depth in research capabilities and market coverage, we are excited to have such a proven analyst joining our team."
Michelle's research focus will include engineering tools and other software enablers for engineering and product development. Please follow Michelle on twitter and subscribe to Tech-Clarity to read Michelle's research.
For more information or to schedule a briefing please feel free to contact us.