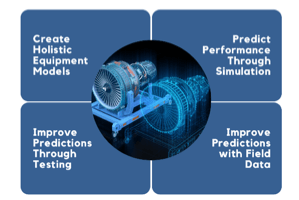 Heavy equipment is becoming more connected, autonomous, smart, and electrified. Given the increased complexity, how can manufacturers optimize equipment performance without compromising time-to-market? Learn how companies can increase performance engineering maturity to develop more innovative, high-performance equipment with fewer prototypes and lower costs. 
Register for this live Siemens webcast on April 26th at 11am to learn the four ways equipment manufacturers can drive higher performance engineering maturity.
For related research, please read our Increasing Performance Engineering Maturity eBook.