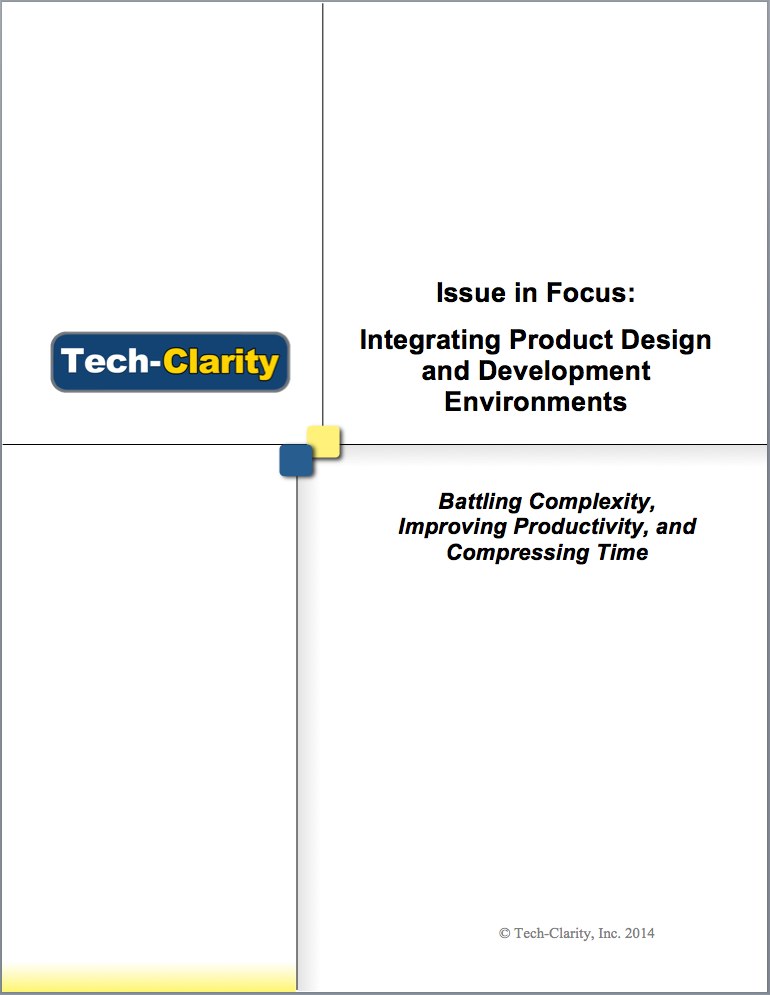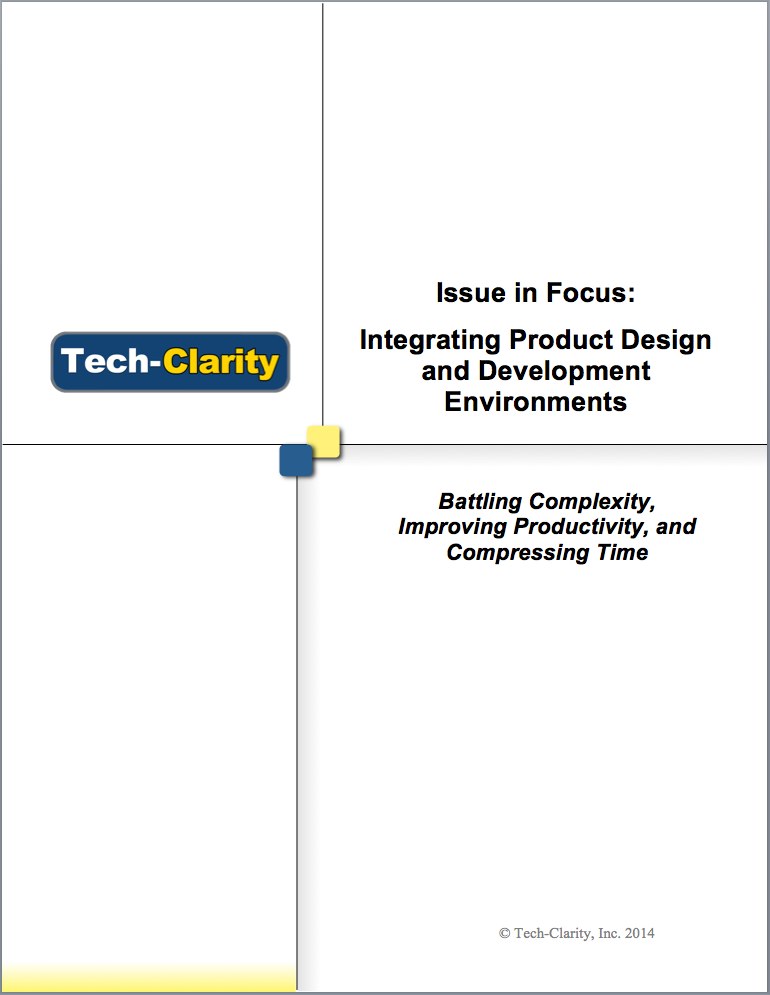 Issue in Focus Integrating Product Design and Development Environments – Battling Complexity, Improving Productivity, and Compressing Time
discusses how a well-integrated CAD-PLM platform helps improve engineering and product development performance. This report describes the requirements and capabilities that manufacturers should look for in the latest generation of integrated systems for product design and development.
Please enjoy the summary below, or click the report to download a PDF overview (free of charge, no registration required). For the full report, please visit our sponsor Dassault Systemes (free of charge, registration required).
Table of Contents
Introducing the Issue
Take Advantage of Integrated Design Suites
Tap the Value of Integrated Design and Lifecycle Management
Expect Digital Mockups in Real Time
Enable Engineers to Design in Context
Proactively Manage Variant Configurations
Advance Collaboration to Team-based Design
Collaborate in Context at the Team Level
Support the Business of Product Design and Development
Conclusion
Recommendations
About the Author
Introducing the Issue
The status quo for product development is no longer acceptable. Manufacturers have to continuously improve their ability to design, develop, and introduce products around the world or lose relevance to stiff global competition. Today, leading manufacturers compete on speed and innovation. At the same time, they can't afford escalating complexity to impact their productivity or quality.
Product designers and developers are rising to the challenge. Manufacturers have made significant progress in battling complexity and improving time to market over the last decade. They have adopted platform and modular design techniques. They have learned to connect engineers from around the world to streamline product development. Engineering and enterprise software have played a critical role in these improvements. CAD and CAE have allowed engineers to design products they could only dream about in the past. PLM and digital manufacturing have enabled them to coordinate global design and manufacturing networks to improve productivity, increase speed, and reduce errors. But that is not enough for the future.
The bar is now raised and requires companies to strive toward a new plateau of performance. The product development benchmark for the next decade will be the ability to simultaneously introduce localized products around the globe with increased personalization. To accomplish this, manufacturers will need to compress the time it takes to design global product variants without compromising quality or cost. As if this isn't enough, they have to do this at the same time they adapt to the complexity of developing smarter, mechatronic products.
Manufacturers are once again looking to their enabling technologies to take them to the next level. Most current engineering software implementations, however, will not support the real-time, concurrent, design-in-context environment required. The current best in class technology offers seamless integration between authoring, analysis, and enterprise tools and allows engineers and product developers to work together in a real-time environment. This paper explores the possibilities available from the latest generation of integrated design and development environments.