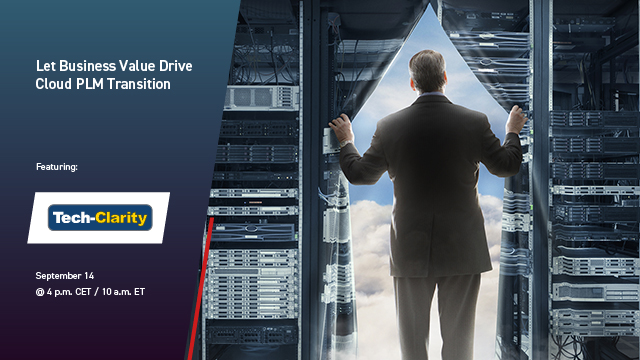 The cloud PLM transition is underway in the manufacturing industry. How should companies make the transition? I'm joining this webinar to share my latest research on SaaS PLM and discuss our PLM selection recommendations with Aras' Bruce Bookbinder. 
Whether your company is moving to SaaS PLM because it's time to update your old system or for more strategic reasons like digital transformation (or both), it's important to understand and prioritize the different kinds of value that the cloud can offer. We'll discuss a variety of options and their implications on achieving business value. 
Please join this Aras-sponsored webinar on September 14th at 10AM EST / 4PM CET. 
For background information for the webinar or to learn more about the cloud PLM transition, please read our eBook: Seven Keys to Improving Service with the IoT.