How do you tell true cloud PLM software versus other SaaS options and why is it important? We start this episode by poking some fun at old software disguised as cloud. Then, Jim Brown interviews Excellims Corporation's VP of Engineering Mark Osgood who shares his experience outgrowing spreadsheets for managing product lifecycles, finding PLM systems cost prohibitive, and then implementing a "cloud" PLM solution that wasn't truly cloud, with poor results. Then hes implemented a native cloud PLM solution. The differences in performance is dramatic.

The video series is brought to you by Autodesk PLM360.
PLM411 brings you straight talk about how manufacturers can accelerate product innovation and product development with PLM.
For more visit PLM411.com or the Tech-Clarity YouTube Channel.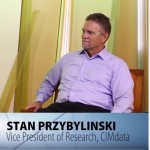 Prior Episode:We take a silly look at solving the problem of fragmented product data and processes with a mythical integration product called FlōSēl. Then we get down to business with Tech-Clarity's Jim Brown and CIMdata's Stan Przybylinski discussing the reasons people customize their PLM systems, the potential downfalls of doing it, and the changing customization / configuration scenario given recent software architecture changes like web services and the Cloud.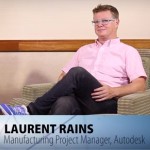 Next Episode: The next video shares some of the funnier moments from our 2015 infomercials and then tackles a serious question, "Should startups use PLM?," in an interview with Autodesk's Laurent Rains and Tech-Clarity's Jim Brown.