What should supply chain-centric innovators consider when looking for PLM? How has the PLM landscape changed over the last several years, and how does SaaS fit into that picture?
Please enjoy the summary* below. For the full research, please visit our sponsor, Upchain (registration required).
Table of Contents
The State of Cloud PLM
Why Cloud SaaS is so Compelling
Current Times Increase Cloud Appeal
Choosing the Right PLM
The Shifting Cloud versus Capabilities Tradeoff
Recommendations and Next Steps
Acknowledgments
The State of Cloud PLM
Significant Benefits of the Cloud
Our research shares the way cloud solutions are implemented and operated offers valuable benefits. The software-as-a- service (SaaS) model reduces barriers to adoption and lets companies take advantage of solutions faster, at lower cost, and with less risk.
Beyond these general advantages, SaaS excels for product lifecycle management (PLM) because it opens up new business and strategic advantages to foster collaboration and support digital transformation. These benefits are even more attractive as companies struggle to cope with the ongoing impacts of the COVID-19 pandemic.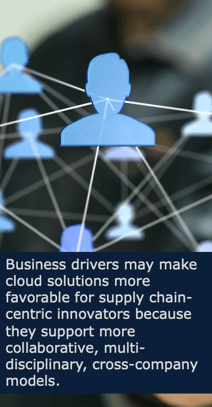 "Cloud PLM" is not a Cookie Cutter Decision
The cloud is not enough. Manufacturers rarely take a "cloud first" solution approach. Our surveys show that few companies are willing to give up significant PLM functionality to achieve SaaS benefits. They first look for a solution with the capabilities to add value to their business and then select a deployment option. This "capability first" approach has caused some companies to wait for traditional PLM package to be migrated to the cloud. They have not been willing to accept the functional tradeoffs required to leverage newer solutions built for the cloud.
The Equation is Changing
Those tradeoffs vary by company, however, and are diminishing as SaaS PLM solutions mature. PLM requirements vary by industry, company characteristics, and business objectives. For some companies, in particular supply chain-centric innovators, business drivers may make cloud solutions more favorable because they support an inherently more collaborative, multi-disciplinary, cross- company model. For these companies, the advantages of a SaaS solution may meet both "cloud first" and "capability first" criteria. This eBook shares how supply chain-centric companies can find the right solution and transition to the cloud.
Recommendations and Next Steps
Investigate SaaS Solutions
Cloud solutions are compelling because they lower implementation and adoption barriers with reduced risk and expense. Cloud PLM provides even greater strategic value due to the unique capabilities of the cloud and support for digital transformation.
Newer cloud companies provide more than just a web-based infrastructure. A native SaaS company can take a fundamentally different approach to training, data migration, licensing, integration, upgrades, and more.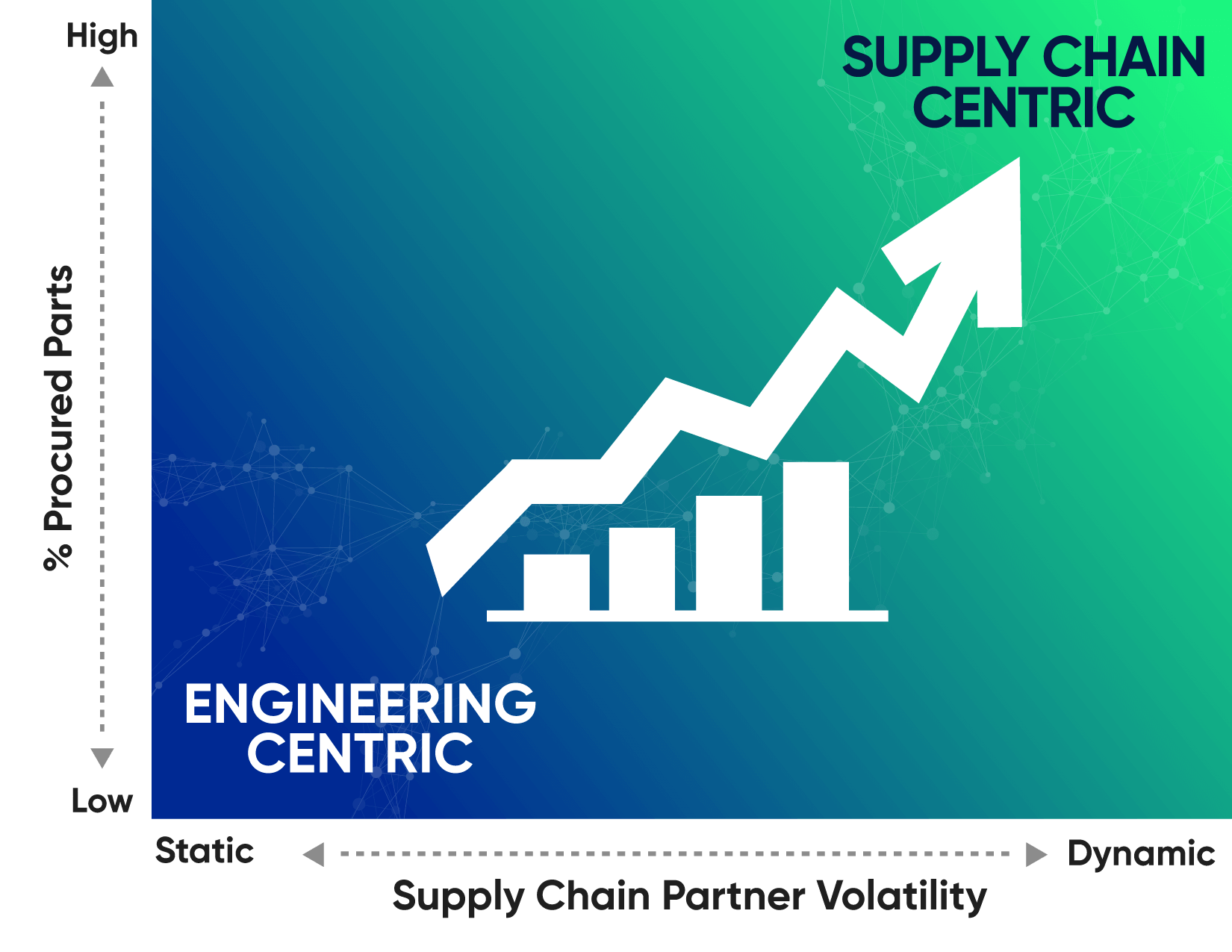 Choose the Right SaaS PLM Solution
The cloud PLM opportunity is not the same for all. Engineering-centric companies may value deeper capabilities like CAD integration from traditional solutions hosted on the cloud. Supply chain-centric companies likely favor agility and collaboration from newer cloud-native solutions. Today's supply chain volatility and supplier-centric collaboration processes turn the "capability first" model on its head because the need for agility and supply chain collaboration are more important success drivers than traditional engineering-centric capabilities.
*This summary is an abbreviated version of the research and does not contain the full content. A link to download the full report is available here.
If you have difficulty obtaining a copy of the report, please contact us.