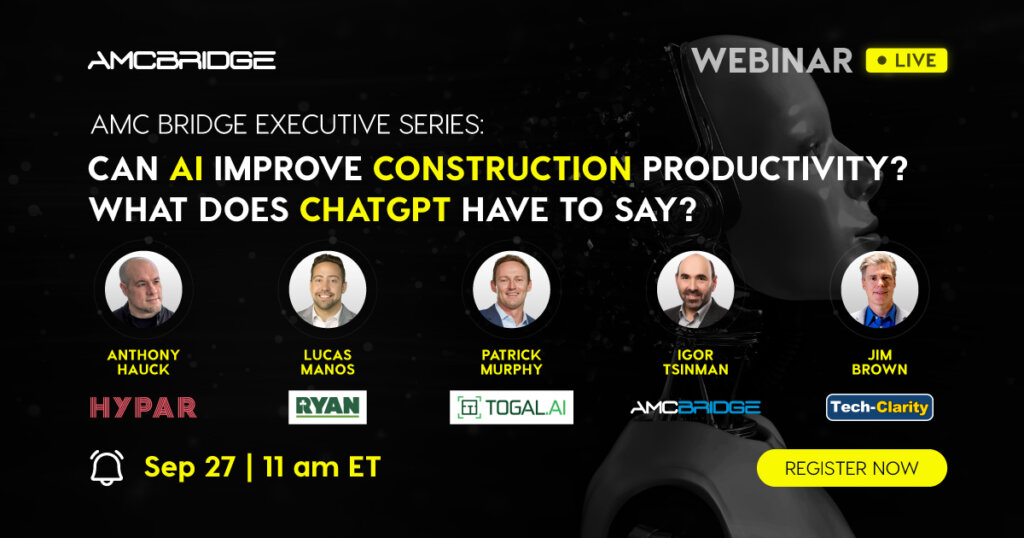 With all of the excitement about artificial intelligence, in part generated by the publicity generated by ChatGPT, what are the practical ways AI in construction can improve performance and profitability?

Jim Brown will moderate a panel of practitioners and technology innovators to discuss real-world implementations for AI in construction. The panelists include:
Join this AMC Bridge sponsored webinar on September 27 at 11am ET. Can AI Improve Construction Productivity? What does ChatGPT have to say?