What unique value does the cloud offer to companies using product innovation and engineering software? Our research identifies five categories of cloud benefits and finds some areas where the cloud really stands out for product innovation platforms.
Read the guest post in full in the Digital Transformation section of the Siemens PLM Community blog.
Jim Brown followed his recent guest post The Subtle Shift to "Why Not Cloud?" with a new post sharing more details on the value cloud software offers to PLM and other engineering software solutions. The post shares how cloud engineering software offers benefits beyond the basics related to:
Collaboration
Infinite Computing
IoT and Analytics
Scalability
Cloud benefits extends from tactical, yet valuable, cost savings to strategic differentiators.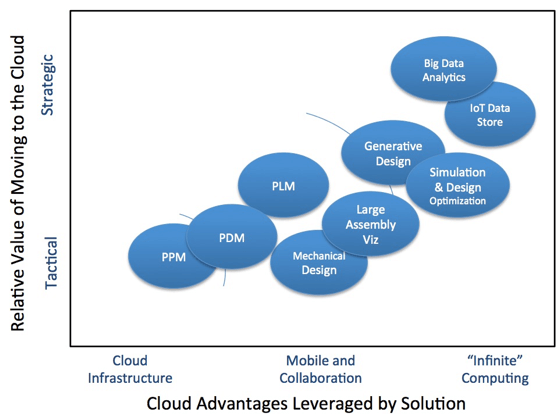 Read the post on the Siemens website for more information (no registration required), or access some of our prior research on using cloud for PLM.