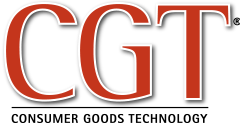 Join Tech-Clarity's Michelle Boucher on this webcast for consumer goods companies. Michelle will be joined by Raymond Wodar, Director and Business Experience Consultant at Dassault Systèmes and the discussion will be moderated by Kara Romanow, Executive Editor, at CGT Consumer Goods Technology.
The webcast will be held on Wednesday, March 25 at 2:00 EDT.
You are invited to join us to learn:
The current state of engineering in CPG companies and how companies are managing the obstacles slowing down innovation.
How leading companies like Barilla and MWV are leveraging technology to eliminate files and emails to cut their innovation cycle from 18 to 6 months.
What ways companies can leverage PLM to cut innovation time in half, reduce rework and quality errors, and coordinate a complex ecosystem of functions, partners and suppliers.
Register here to join us for this March 25th event.