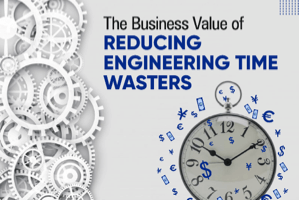 How much better would your products be if you could improve engineering productivity by reducing engineering time wasters? 
Engineers regularly lose productivity to non-value-add tasks that not only rob them of their ability to innovate, but also threaten their company's ability to compete, differentiate, and grow. Imagine the potential of identifying and removing the most common non-value-add activities engineers face and empowering them to focus on better products. This research, The Business Value of Reducing Engineering Time Wasters, examines how engineers spend their time, where they lose productivity, and the impact on the business. It then identifies solutions and approaches to reduce time wasters. Based on a survey of 228 manufacturers, it focuses on smaller and medium-sized companies and looks at the challenges and opportunities from their perspective.
Please enjoy the summary* below. For the full research, please visit our sponsor Siemens (registration required).
Table of Contents
Executive Summary
Product Development Is Critical to Business Strategies
The Time Wasters
Implications of Time Wasters to the Business
A Solution to Avoid Time Wasters
Defining Product Complexity
Business Value from PLM
Extending PLM Use Results in Greater Satisfaction
How Companies implement PLM
Additional Values Due to the Cloud
Conclusions
Recommendations
About the Research
Acknowledgments
Executive Summary
Engineers Impact Business Success
Exceptional products are critical to success, regardless of whether a company's business strategy is to grow or improve margins. Likewise, engineers are crucial to ensuring products have what it takes to succeed in the market. Therefore, empowering engineers is key to the successful execution of business strategies.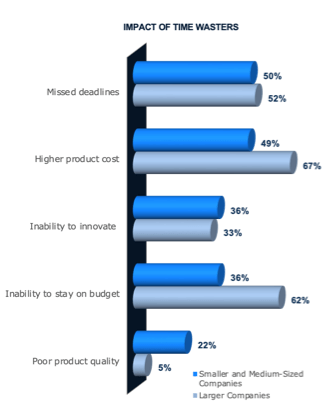 Too Many Time Wasters
Unfortunately, engineers report spending too much time on non-value-added work with too many interruptions, taking them away from critical innovation work. Furthermore, 96% of surveyed companies say this loss in engineering productivity comes at a significant business cost due to missed deadlines, higher costs, less innovation, and poor quality. To overcome productivity losses, one approach is to manage product data better and make it accessible to those who need it, when they need it.
Reclaiming Wasted Time
This report identifies major engineering time wasters and examines them across the dimensions of both company size and product complexity. It explores how companies of all sizes reclaim lost time by examining the use and value of PLM (Product Lifecycle Management) solutions to centralize data across multiple domains, manage processes, and collaborate better. PLM users reported fewer changes due to outdated information and errors, significantly reducing non-value-added work and shortening development times. This report also looks at how companies select and use PLM solutions, including cloud-based implementations.
Conclusions
Reclaiming Lost Time
Smaller and medium-sized companies prioritize their future growth and sustained success on winning in the marketplace with better, differentiated products. To support this, they can give their product development capabilities a significant boost by eliminating the time wasters that consume engineers' valuable time.
Companies of all sizes find that PLM can empower their engineers to innovate by significantly reducing engineers' time on non-value-added tasks. As a result, they can enjoy a competitive advantage. In addition, technology advances, such as cloud-based offerings, can reduce implementation time, cost, and difficulty, making PLM more accessible to smaller and medium-sized companies.
Recommendations
Next Steps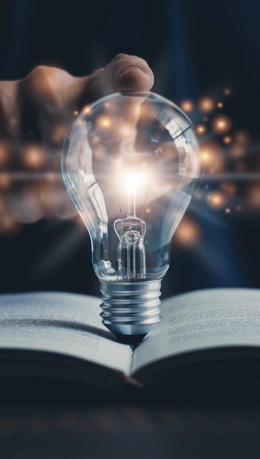 Based on industry experience and research for this report, Tech-Clarity offers the following recommendations to smaller and medium-sized companies:
Consider the business impact of engineering time wasters on your company and make investments to minimize them. By empowering engineers to focus more time on value-added work, you will get to market faster with better, more differentiated products.
Consider how challenging it can be to find and recruit engineering talent in today's business climate. Freeing engineers from time-wasting tasks can help take some pressure off your existing staff, improving their work environment and productivity, and reducing the need to add more.
Look at PLM as a potential solution to reduce engineering time wasters. Smaller and medium-sized companies report that PLM offers benefits such as centralizing data, supporting multiple domains, managing processes, and improving collaboration. This frees engineers from tasks that waste their time so they can focus more on engineering and innovation.
Use PLM for more than managing data. Those most satisfied with PLM also use it to manage engineering change processes, access control, requirements, and release processes.
Extend the use of PLM to a broader audience beyond engineering. Those most satisfied with it include management, manufacturing, quality, and sales as users.
Select a solution that has the flexibility to configure to your processes. An overwhelming 74% who found the implementation easy, identified this as helpful to the implementation.
Consider a cloud solution. Interestingly, 78% of those who implemented a cloud solution considered the deployment easy and implemented it in half the time required by those using a non-cloud solution.
*This summary is an abbreviated version of the research and does not contain the full content. For the full research, please visit our sponsor Siemens (registration required).
If you have difficulty obtaining a copy of the report, please contact us.