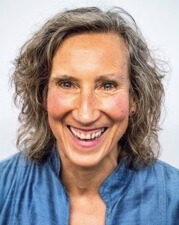 Tech-Clarity is pleased to announce that we are expanding our research team and extending our coverage to manufacturing operations software! Industry veteran and long-time research analyst Julie Fraser joins Tech-Clarity as Vice President of Research, Manufacturing Software. Julie brings with her a wealth of depth in manufacturing, scheduling, quality, maintenance, and smart manufacturing. Please visit Julie's bio page for more on her background.
As a team, we look forward to expanding and deepening our coverage of software across the manufacturing lifecycle. New technologies are emerging and existing technologies are converging, allowing manufacturers to digitally transform their business. Leading manufacturers are eliminating the gaps between product innovation, product development, engineering, manufacturing, and service. Today's leading software vendors are expanding their product portfolios to support this trend, developing comprehensive solution portfolios across the product lifecycle. Product Innovation Platforms offering CAD, CAE, PDM, and PLM are aligning and integrating much more closely with manufacturing operations solutions including MES / MOM, QMS, and more. "This is a strategic move," explains Jim Brown, President and Founder of Tech-Clarity. "As manufacturers integrate engineering and manufacturing operations, it's important for us to cover a broader perspective of the manufacturing and engineering systems landscape. Julie brings great experience and credibility, we are excited to have such a proven analyst join our team to help continue our mission of making the value of technology clear."
Julie's research focus will include smart manufacturing, Industry 4.0, manufacturing, quality, maintenance, scheduling, and related technologies. Please follow Julie on Twitter and join our mailing list to read Julie's research.
For more information or to schedule a briefing please feel free to contact us.