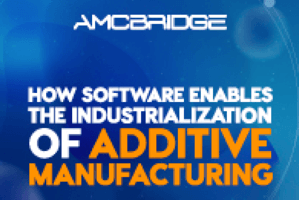 What role does software play in the maturation of additive manufacturing to industrial scale?
This live webcast, hosted by Jim Brown and Igor Tsinman, President of AMC Bridge, explores the symbiotic relationship between additive manufacturing technology and the software applications that work cohesively with them. The panel includes Igal Kaptsan – General Manager Software of GE Additive and Moritz Maier – Co-Funder & Co-CEO of ELISE.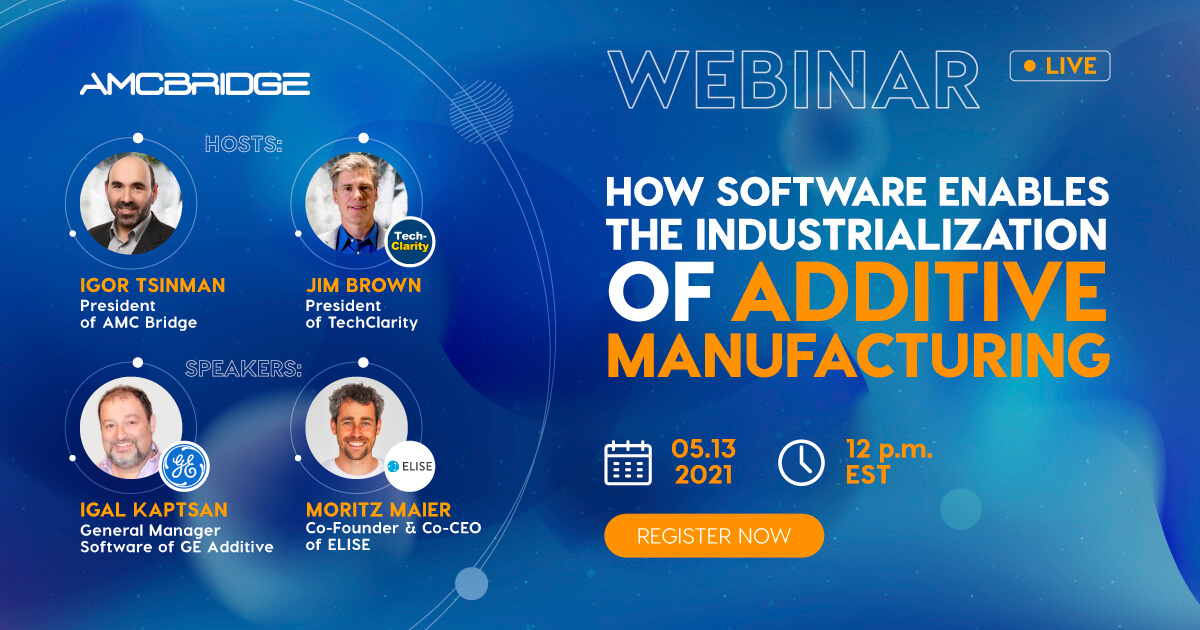 Register now to watch the May 13 webcast.