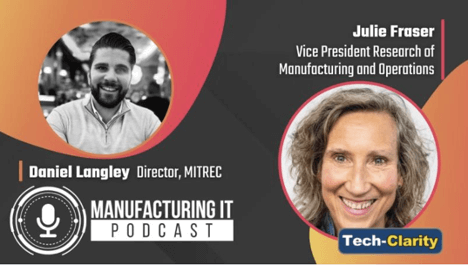 What has changed in the past 30 years of manufacturing? Listen to the Manufacturing IT Podcast episode where Julie Fraser shares her thoughts with host Daniel Langley. We wander through topics from cigars and sexism to rebranding manufacturing
and remaking companies to be more customer-centric and serious about ESG to overcome the skills shortage. You'll hear the excitement of myriad new technologies allowing visions of data-driven operations coming to reality. We touch on research and why technology matters to businesses.
Watch the podcast on YouTube or listen on Apple Music.