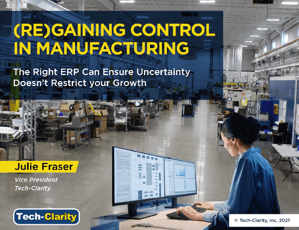 How can manufacturers succeed in the face of uncertainty that creates new needs for decision-makers at every level? Read (Re)Gaining Control in Manufacturing: The Right ERP can Ensure Uncertainty Doesn't Restrict Your Growth to learn how and hear from three executives who have done it.
Why the right fit modern, comprehensive, and factory-capable ERP opens up visibility and control. 

Ways consistent information maintains the advantage of being agile to pivot confidently as the company grows.

How to impress customers and prospects by delivering detailed information with every product at no additional cost or effort.
This eBook provides guidance on how to prepare for upgrading to modern ERP and what to look for in both the technology and the solution provider. You will get wisdom from experienced executives who have seen the power of ERP to support growth and success.
For related research, see the Business Sustainability and Transformation Strategies 2021 Research eBook.
Please enjoy the summary* below. Please visit our sponsor, Dassault Systemes DELMIAWORKS, for the full research (registration required).
Table of Contents
Responding in an Uncertain World

The Growth Conundrum  

Expanding the Advantage

Digital Ways of Working

Digital Manufacturing in Reach

What to Look for in ERP Software

Choosing an ERP Partner

Executives on ERP

Control the Business
Executive Summary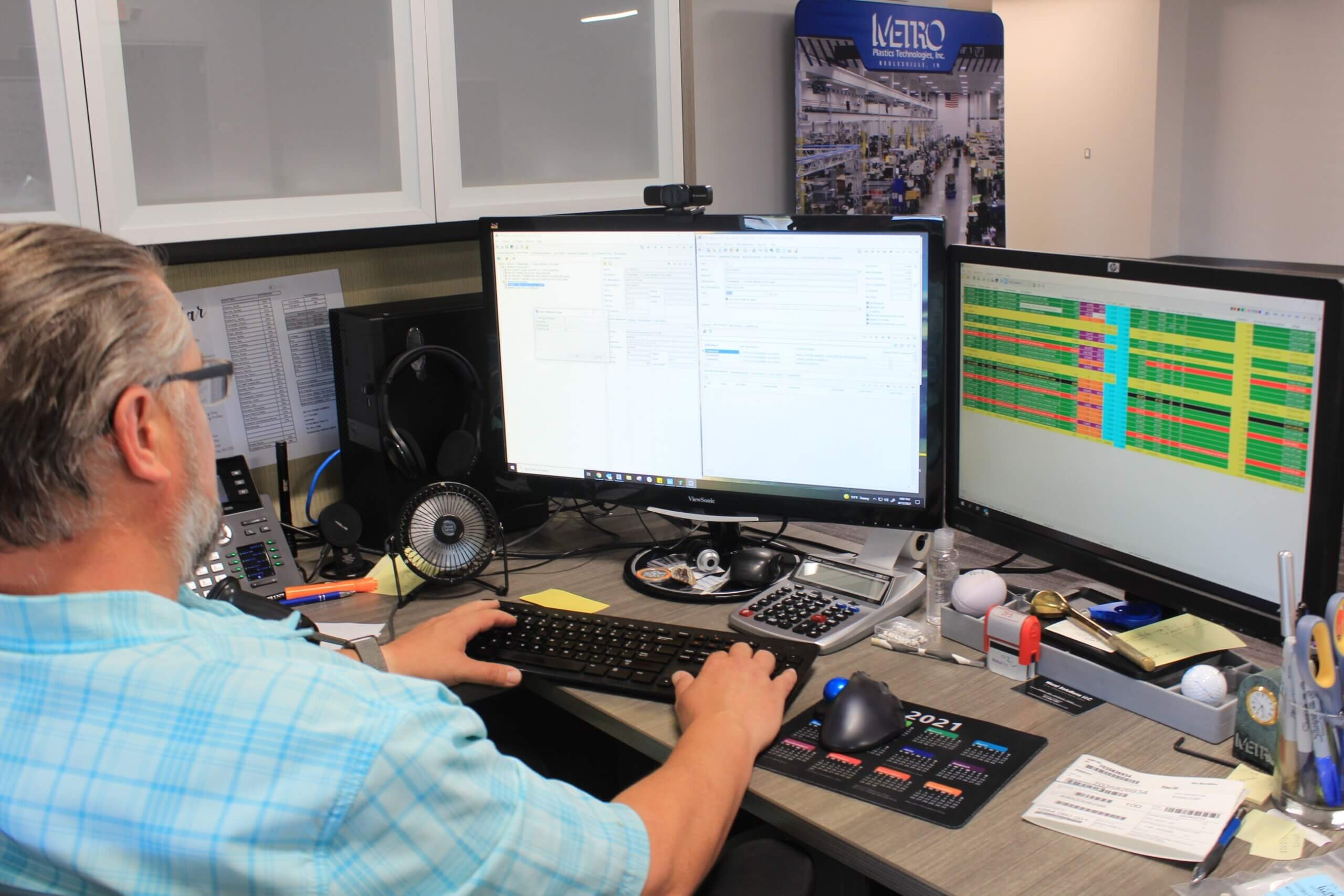 Given the ever-shifting realities of today's manufacturing environment, how can business leaders (re)gain control? The answer is to have an enterprise resources planning system (ERP) that fits and spans their business. Many companies are finding their current ways of working restrict their ability to respond. These companies are at an inflection point and will benefit from seeking out and investing in ERP that enables instant yet profitable decisions using complete information from across their business and plant operations. 
Responding in an Uncertain World
Uncertainty Defines the Market
No one doubts that their environment is uncertain. Nearly every business is feeling the impact of world affairs, including the COVID-19 pandemic, natural disasters, political upheaval, trade wars, and tariffs.
Raising Key Questions
As a result, manufacturers face a plethora of market questions.
Demand

– Will customer orders be up or down or swing wildly between the two?

Supply

– Will raw materials to meet that demand be available now or later or not?

Labor

– Can the company hire and retain employees with the needed skills and experience in the face of an enormous talent shortage nearly everywhere?

Sustainability

– Can the business keep up with ever-changing and more stringent government and customer requirements?
Costs – Even when customers expect price drops, costs are rising; can we keep a healthy profit?
Control the Business
Despite Uncertainty
Uncertainty is a feature of the "new normal;" don't expect it to go away. Digital is a reality every manufacturer must keep up with, especially since competitors are. Today's manufacturing-centric ERP allows you to gain visibility, control, and analyze not just past performance but likely future scenarios. Because of these benefits, 50% of companies are planning or actively investing in ERP3. 
People Matter
Technology is only one aspect of this change to digital manufacturing. For ERP to succeed, expect to put effort into changing processes and mindsets as
well. People will be both the enabler and the most significant obstacle in most cases. Those who are now the key holders of knowledge may feel threatened.
Project Readiness
Setting up a manufacturing ERP project is a significant undertaking. The most successful selections and implementations result from the of best subject-matter experts in every department devoting time to them. For the project to work well, their understanding of best practices and real-world processes will be essential. Plan for resistance and plenty of hard work, with ups and downs in the mood.
*This summary is an abbreviated version of the research and does not contain the full content. Please visit our sponsor Dassault Systèmes for the full research (registration required). 
If you have difficulty obtaining a copy of the report, please contact us.