In this episode of PLM411, Tech-Clarity's Jim Brown interviews Mike Pierce to understand how PLM helps Swivl save tens of thousands of dollars by eliminating mistakes. Mike shares his experience that most companies have to "experience something awful" before they realize they need PLM, and then find out how fast PLM makes life easier for them. Mike tells us that even startups have no reason not to use PLM – and in fact can't afford not to use it – because the cloud has dropped adoption cost and time, providing a tremendous resource for even the smallest companies.

The video series is brought to you by Autodesk PLM360.
PLM411 brings you straight talk about how manufacturers can accelerate product innovation and product development with PLM.
For more visit PLM411.com or the Tech-Clarity YouTube Channel.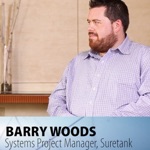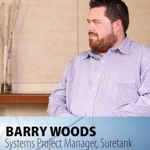 Prior Episode: Tech-Clarity's Jim Brown discusses the PLM evolution at Suretank with Barry Woods, Systems Project Manager. Barry shares that Suretank had very traditional goals for PLM, primarily revision management and getting data under control. That was a success, but new management arrived and shifted company focus to World Class Customer Care. Suretank leveraged the flexibility of their PLM system to implement new capabilities aligned with the revised corporate strategy and ended up with huge business benefits. Barry shares they have continued plans to improve performance with PLM.