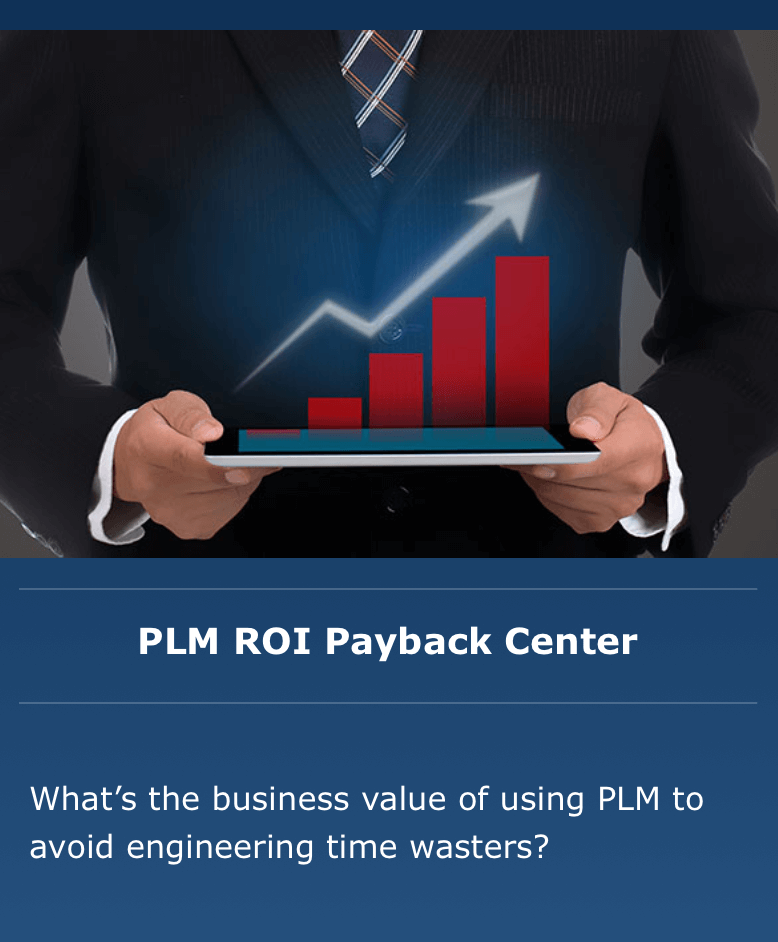 What can you expect for PLM ROI? How will it help your business?
Engineers waste a lot of valuable time on non-value-added work. However, our research finds that Product Lifecycle Management (PLM) can help. It provides business value by empowering engineers to focus more of their valuable time on innovation, design, and engineering. Still, how can it help YOUR company? 
Tech-Clarity's 5-minute online assessment leverages our research to help you assess and predict the business value of PLM at your company so that you will have a better understanding of PLM's Return on Investment (ROI).
The Online Assessment
This online assessment asks a few questions to understand the goals of your business, your development environment, your top challenge, and the complexity of your products. It then calculates the expected time and cost savings, plus increased revenue opportunities, based on the experiences of companies that develop similarly complex products. In addition to the calculated values, the assessment produces a customized report explaining how PLM can help your company meet its top goals and solve your biggest challenge.
Take the online assessment here. You will also have the option to save, print, and share the results.
Learn more about Teamcenter PLM from our sponsor, Siemens. 
For related research, you may be interested in our eBook, The Business Value of Reducing Engineering Time Wasters.