I had the chance to talk with … Justin Winter of Diamond Candles following the 2011 Spike Summit. Amy Kenly of Kalypso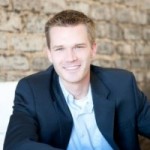 presented Diamond Candles with the Spike Award for CPG (consumer packaged goods) based on their use of social strategies, processes and supporting technologies to improve innovation and product development. Justin provided some great insight on the program they used to get new product ideas from their customers.
Update: You can also listen to my interview with CDC Software for winning the Spike Award for Technology and my interview with Manufacturing Spike Award Winner Madison Electric Products.
I enjoyed hearing Justin's presentation at the Spike awards. His presentation (along with mine and a number of others) is still available for replay by registering and attending the virtual event via the Spike Summit Expo. It's a pretty cool experience. I was impressed with the way that Diamond Candles was able to share information with their customers, receive new product ideas from them, and then introduce the new products back to the customers. It was an interesting way to combine outbound marketing with crowdsourcing and gathering voice of the customer (VOC).
After talking to him, I even bought a candle. Wish me luck,  I hope I get one of the $5,000 rings in mine!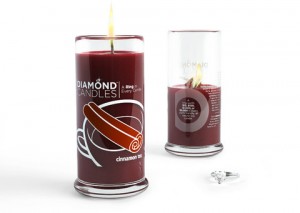 If you don't know what I am talking about, take a look at the Diamond Candles web site, their goal is to "make buying candles fun again."
Let us know what you think of their program. Do you like it? Have a similar example to share? Feel free to look around the blog, you will see a lot of information on the use of social computing to improve product innovation, product development, and engineering.
Podcast: Play in new window | Download