I had the chance to talk with … Rob Fisher of Madison Electric Products following the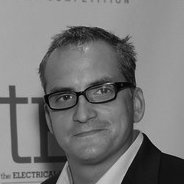 2011 Spike Summit. Amy Kenly of Kalypso presented his company with the Spike Award for Manufacturing for theirs Sparks Innovation Center. I think you will enjoy hearing about the opportunity that they saw and how they took advantage of it to develop some great new products.
Note: You can also listen to my interview with Spike Award winner for CPG Justin Winter and my interview with Spike Award Winner for Technology CDC Software.
The Sparks Innovation Center was created to gather product ideas from the large network of electrical contractors that Madison counts as customers. They realized that there were lots of potential product ideas in their customer community, and developed a crowdsourcing site to tap into that knowledge. I was impressed that Rob is as excited about helping the budding innovators in his customer base as he is developing new, successful products for his company (which they have done). This one is definitely worth a listen.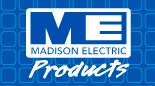 Rob's presentation (along with mine and a number of others) is still available for replay by registering and attending the virtual event via the Spike Summit Expo. The entire virtual event was a great experience, and between the speakers and the award winners we all heard some great examples of social computing can help improve product innovation and product development.
Let us know what you think of their innovation center and crowdsourcing initiative. Do you like it? Have a similar example to share? Please feel free to check out the blog for more on social computing and product development or read a report on social computing and innovation.
Podcast: Play in new window | Download