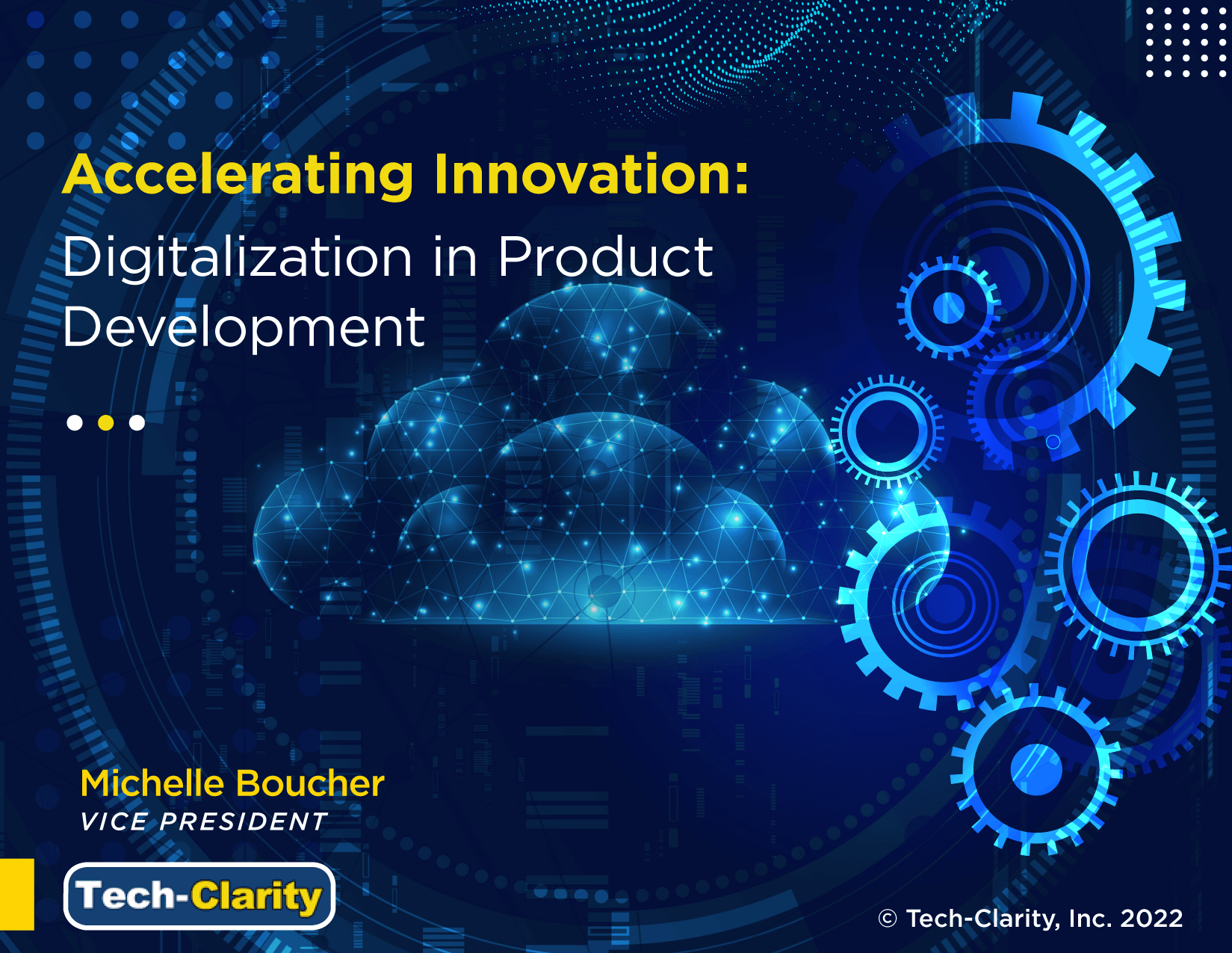 How do Top Performing companies accelerate innovation? Can digitalization help?
Product development teams face significant pressure to deliver high-quality, top-performing, innovative products. Yet, Top Performers achieve this better than their competitors, allowing them to accelerate innovation. Part of their superior performance is due to their ability to save time by quickly finding data, easily sharing it, and providing accurate information to manufacturing.
Based on a survey of 243 manufacturers, this research study examines product development practices at midsize enterprises, defined as those making between $100 million and $1 billion in annual revenue. The study looks at what holds engineers and management back, and what Top Performing companies do to overcome those obstacles to accelerate innovation and bring more successful products to market.
Please enjoy the summary* below. For the full research, please visit our sponsor Onshape (registration required).
Table of Contents
Executive Summary
Midsize Enterprise Goals
Obstacles to Achieving Engineering Goals
Obstacles to Achieving Management Goals
Identifying Top Performers
Top Performing Differentiators
Strategies Driving Software Investments
Important Product Development Solution Qualities
Why Companies Value Cloud-Based CAD
Plan for the Future
Recommendations
About the Research
Acknowledgments
Executive Summary
Technology's Impact on Competition
It is hard to stand out from the competition in today's challenging global environment. To remain relevant and competitive, all companies need to possess the agility of a startup while leveraging the full resources of their company to profitably bring high-quality, innovative products to market.
Technology has made the world smaller, extending the reach of even small companies so that new competitors can come from anywhere. Plus, thanks to new technology, many companies have access to resources that previously were only available to larger companies.
With the benefits of modern software tools, smaller companies enjoy many advantages that even the playing field. Consequently, larger companies can no longer rely on their size as a competitive advantage. As a result, even startups can pose a significant threat to market share and companies of all sizes must figure out how to accelerate innovation.
The rapid rise of unicorns, startups worth over a billion dollars, demonstrates this. In 2013, when unicorns were rare, there were only 39. By 2020, there were 569, and now there are over 1000, growing at a shocking rate of nearly two a day!1 Now, midsize companies are squeezed by competition from both smaller agile companies and larger businesses with more resources. To succeed, they face unique challenges to balance speed and resources.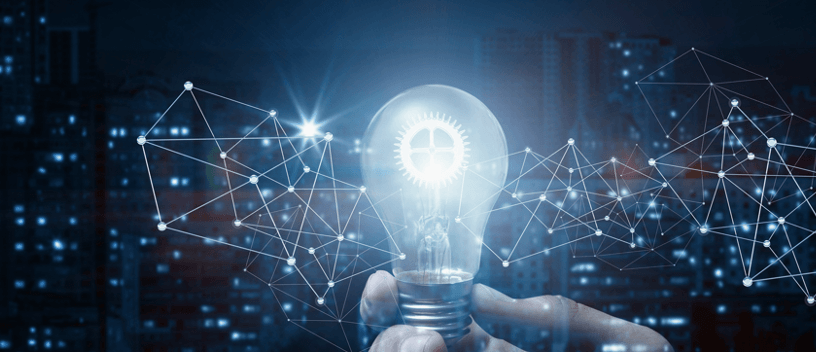 What Top Performers Do
This report reveals the following about Top Performing midsize enterprises:
How they overcome top challenges to meet their goals
The strategies used to drive engineering investments
What they value most in a product development solution
They are more likely to identify a cloud-based product development solution as important to their success
Key Findings
The research also revealed several other interesting findings, including that Top Performers are:
2.8-times more likely to be innovators when adopting new technology
24% more likely than their peers to have a person responsible for driving change
4-times more likely than their peers to already use a cloud application for engineering
The findings also reveals that top management and engineering obstacles involve wasted time.
Obstacles to Achieving Management Goals
Top Management Challenges
Like engineers, several challenges make it harder for managers to do their jobs. Much of this is due to siloed data and difficulty getting needed visibility to projects.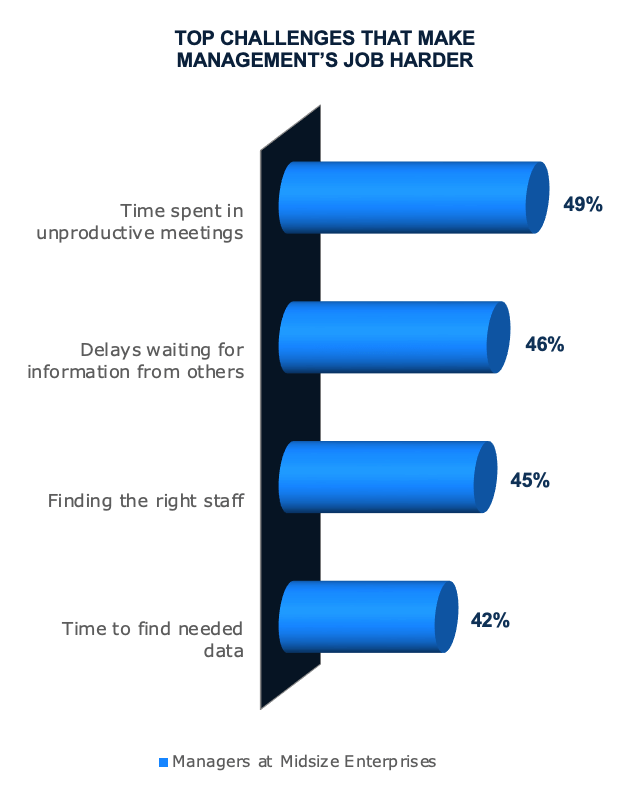 Lack of Visibility
To excel at their jobs, management needs good real-time visibility of current project status to ensure projects stay on schedule and budget. They also need to report to upper management and the board. However, getting this visibility can be challenging, often requiring manual efforts, and it may not be clear if the data is up-to-date. As a result, they spend much time in unproductive meetings to get status updates and insights into current progress.
Wasted Time
It can become tedious and time-consuming to manually collect needed project status details. Multiply that by all of the active projects at a midsize company and all of the people involved in each project, it requires significant effort. Plus, lack of visibility and delays getting information means they may not have needed insight into potential issues until it is too late to make adjustments to avoid delays or cost overruns. They also waste much time trying to find what they need. It would be easier if they had a single source to access all data when they need it.
Hiring the Right Talent
It is also hard to find skilled staff. It takes years to develop expertise, and as the most experienced staff approaches retirement, it gets even harder to find the right talent. However, skilled engineers are critical to product success, and without them, it will be harder to meet Engineering's top goals.
Recommendations
Recommendations and Next Steps
Midsize enterprises are in the unique position of being squeezed by competition from nimble smaller companies and larger companies with more resources. To successfully compete, they need to simultaneously address these competitive pressures.
Based on industry experience and research for this report, Tech-Clarity offers the following recommendations for midsize enterprises:
Do not underestimate the impact of challenges that prevent product development teams from achieving their top goals.
Assess the value of engineering time and how much they waste if using suboptimal tools, especially considering engineers spend nearly 2/3 of their time in CAD.
Consider adopting practices and technologies used by Top Performing companies before they move too far ahead.
Ensure your CAD solution offers strong capabilities to improve team productivity, collaboration, and agility.
Evaluate a cloud solution as a way to improve collaboration and enable concurrent engineering.
When selecting a product development solution, do not overlook increased needs for future collaboration.
1 Ellen Huet,"There Are Now 1,000 Unicorn Startups Worth $1 Billion or More," Bloomberg Businessweek, February 9, 2022,
https://www.bloomberg.com/news/features/2022-02-09/there-are-now-1-000-unicorn-private-company-startups-worth-1-billion-or-more.
*This summary is an abbreviated version of the research and does not contain the full content. For the full research, please visit our sponsor Onshape (registration required).
If you have difficulty obtaining a copy of the report, please contact us.