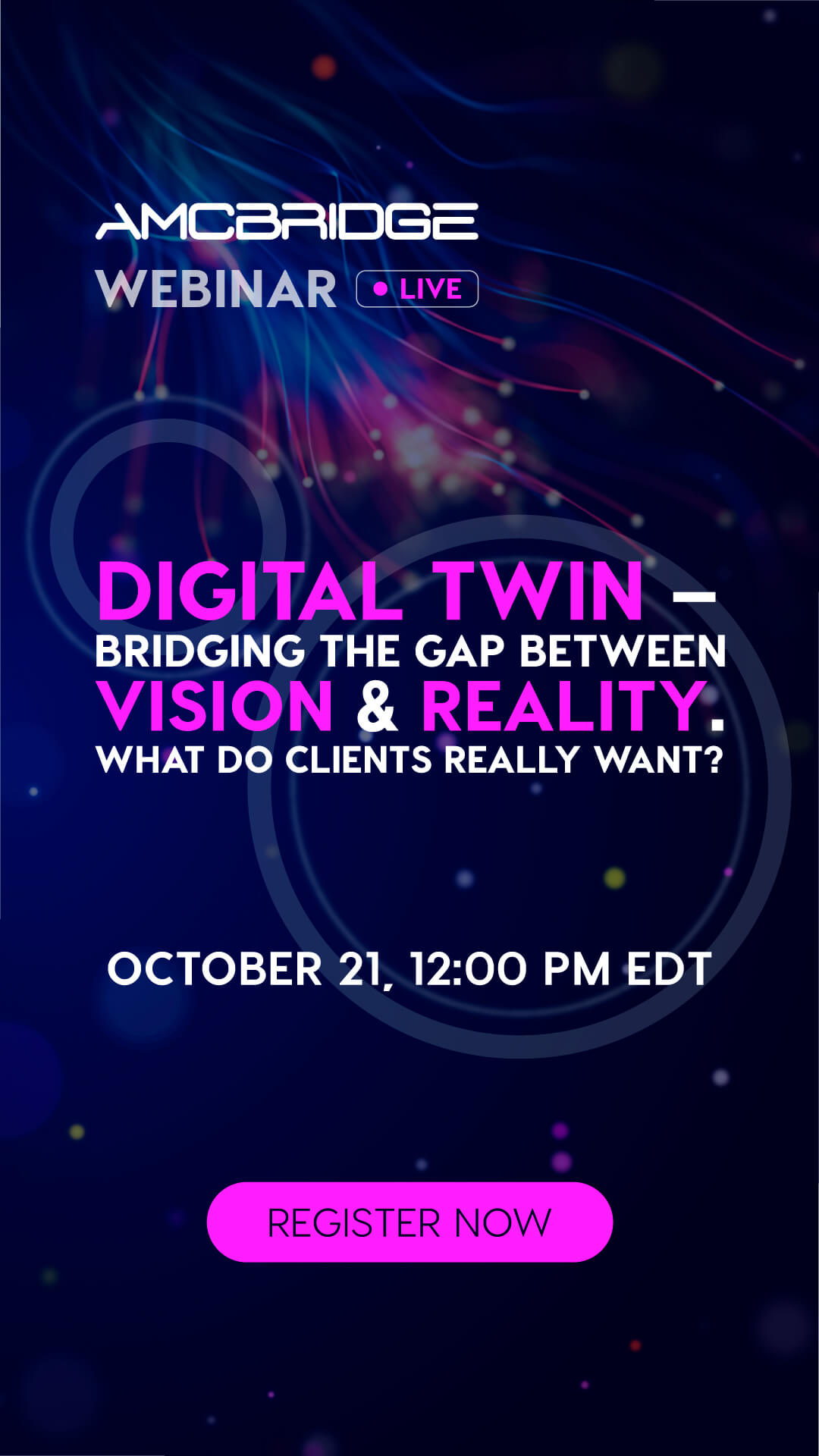 What's the difference between the vision and the reality of the AEC digital twin? What do clients really want? This webinar asks the experts to weigh in. 
Increasing focus on digitalization has spurred interest in the concepts and benefits of digital twins. Companies and organizations worldwide strive to leverage digital twins to become more efficient and ensure the reliability and safety of their products, services, and facilities. But do we all understand the digital twin concept in the same way? This webinar on October 21st at 12PM EDT will explore the nature of related technologies, dig into the differences between the digital twin and BIM, and cover other hot questions the industry wants to know.
Register now to hear from industry experts. For more information on the event and panelists, visit AMC Bridge's event page.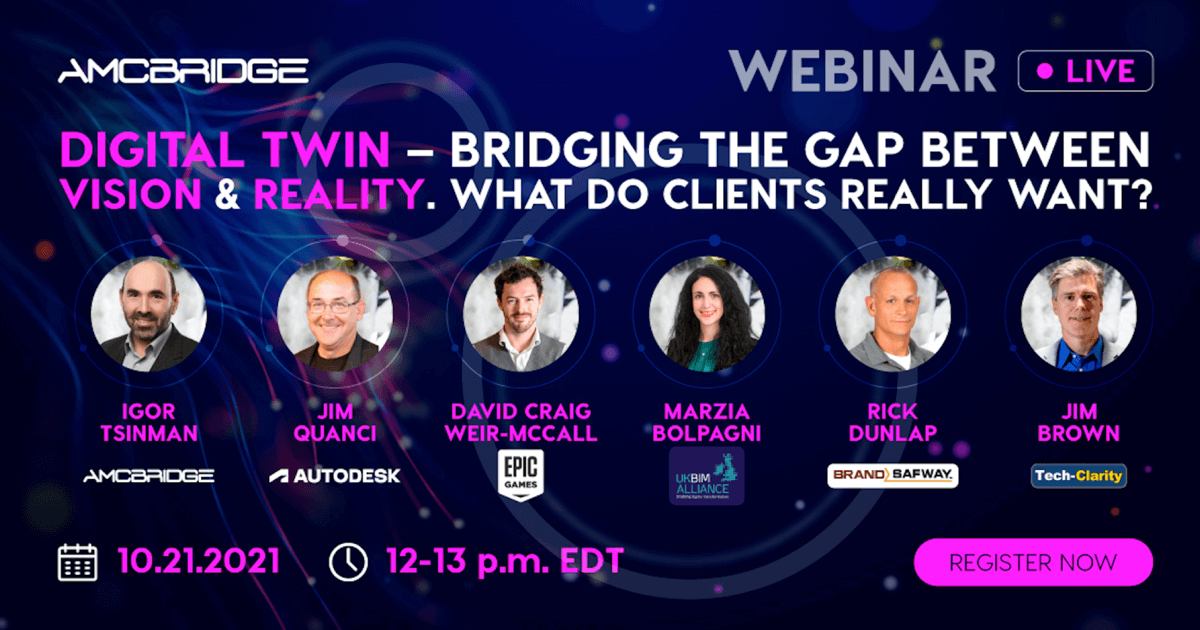 Moderator: Jim Brown, Tech-Clarity 
Panelists:
You can also see more webcasts in this series with AMC Bridge including Enabling Cloud Software and Data or How Software Enables Additive Manufacturing.