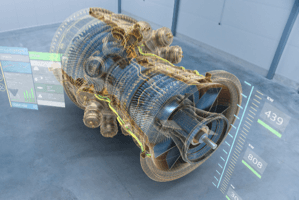 How do you manage system family engineering?
As today's products become increasingly complex, managing their different configurations becomes exponentially more challenging. Trying to trace which features you need to support required functions can be tedious, time-consuming, and error-prone. At the same time, the age of digital transformation has driven companies to find new ways to become more efficient. Those who have been successful, enjoy competitive advantages that make it hard for their competitors to keep up. 
Some companies are realizing these efficiencies with feature-based product line engineering.  To learn more about this approach and determine if it is right for your company, watch this webcast to hear from Tech-Clarity's Michelle Boucher and BigLever Software's Dr. Charles Krueger.
Webinar details:
Title: How to Use a Modern Digital Approach to System Family Engineering to Stay Ahead of the Competition
Access: The on-demand webinar here