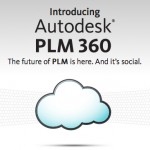 Autodesk PLM 360 is officially available. It's clear this will impact the market, but how will the Autodesk PLM solution really work in production? How will their unique approach to highly configurable, cloud applications work in PLM? It's time to start learning – and most importantly sharing.
I have had several opportunities to discuss the solution in depth with Autodesk and participate in some detailed demos. I will contribute that experience to the conversation. But what's important now isn't what any of the "experts" think, it's what happens when you try to use it to run your business. I will start with my thoughts, and I look forward to yours. As one of my old customers used to way when I was in the software industry, "let's see if this dog can hunt!"
Educate Yourself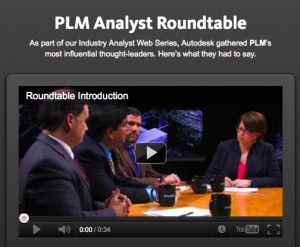 First, learn as much as you can from Autodesk. They are putting a lot of effort into educating their customers. And as I discussed in a LinkedIn discussion yesterday, they have a big job in front of them to educate their partners. They recognize the challenges, and there is a lot of good information on the PLM 360 site. about their solution and PLM in gen And if you want to learn about PLM, Autodesk's PLM360 Facebook page also provides a series of PLM Analyst Roundtables featuring Monica Schnitger of Schnitger Corporation, Chad Jackson of Lifecycle Insights, Sanjeev Pal of IDC, Tom Grant from Forrester, and some yahoo from Tech-Clarity (that would be me). Some good, open, non-Autodesk-centric PLM information shared courtesy of Autodesk.
My Take: The Double-Edged Sword of Being Unique
So I said I would share my experience to start, here is what I think. I also shared some of my initial views on PLM 360 earlier. I think there are large potential upsides and downsides to the fact that Autodesk is taking a new, unique, and very different approach to PLM. As Autodesk SVP Buzz Kross said, taking a different approach was "the only way Autodesk could do it."
Here are my thoughts in a nutshell:
Cloud – The cloud is exciting, but not without risk. Arena Solutions has been offering a hosted solution for some time, so this is not brand new territory. But there is some risk that this is a new cloud solution, and the first PLM solution of this potential scale on the cloud. But as I say in my post on Cloud PLM – the opportunity is compelling. And cloud is built to scale. The cost benefits here could eventually be a PLM game changer.
"Insanely Configurable" – Autodesk is taking a very different approach to the way PLM applications are developed, configured, and deployed. PLM 360 is as much infrastructure as it is application, allowing Autodesk (and others) to develop applications on top of it. This has allowed Autodesk to develop an impressive list of processes (think modules in the "old days") quickly. These are pre-configured business processes with data models, but are not set in stone. Customers can create their own or modify what Autodesk provides. The Autodesk team developed these with input from customers, and some had more input than others. The downside is that they aren't proven. The upside is that you aren't locked in. This will be an area to watch for sure.
Separated PDM and PLM – I haven't talked much about this yet, although others like Chad Jackson have. Autodesk has some very compelling arguments for why data management components (PDM) should be behind the firewall and process automation (PLM) should be outside. Is this out of design intent or pragmatism because Vault (Autodesk's PDM) was already a more traditional application? Autodesk is evangelizing the benefits, and there is a good argument for it. But is that what the long-term model for cloud PLM will look like? I am not convinced yet. But I am not convinced it is wrong, either.
Implications and Recommendations for Manufacturers
If you are an Autodesk customer the solution is worth giving a try. Signing up looks relatively easy and the cost of entry is relatively low. It is worth investigating. What role will it play for you? Will it replace a full Windchill, Teamcenter, Enovia, Aras PLM, or other PLM implementation? No, but it might augment it. Will it give you a starting point if you don't have anything in place? Yes, but don't expect that it will will deliver what the more mature solutions do in the near term. On the other hand, don't expect it to cost as much to get started. The bottom line is that this is a time to learn, for all of us. Please share your early impressions and experiences.
So that's what I hear from Autodesk, I hope you found it useful. What do you think? Let's all share what we learn!