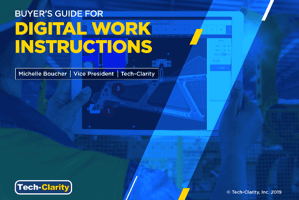 With increasing demands for highly skilled operators, yet a shortage of workers with those skills, what can manufacturers do to boost manufacturing productivity?
With workforce shortages, market volatility, and rising costs plaguing most manufacturers, many are turning to new ways of operating, and digital transformation is playing a pivotal role. Digital work instructions can be a critical component of the strategy, but what should you look for in a solution? This buyer's guide* defines what digital work instructions are, the challenges they solve, and the benefits a company can realize by adopting them. The guide then outlines nine capabilities to look for in a solution.
While this buyer's guide was written before the COVID-19 pandemic, the challenges facing manufacturers have not gone away, and in fact, in many cases have gotten even worse. Due to the pandemic, factories may need to get by with limited staff, while also coping with new safety guidelines. They also need to adapt to severe supply chain disruptions. Consequently, this has created demand for greater agility and efficiency, which has accelerated digital transformation. Access this buyer's guide to learn about how digital work instructions can help.
Please enjoy the summary* below. For the full research, please visit our sponsor PTC (registration required).
Table of Contents
Challenges Facing Manufacturers
What Are Digital Work Instructions?
Ten Ways Digital Work Instructions Help
1. Connectivity to Existing Systems
2. Single Point of Access
3. Traceability from Engineering to Manufacturing
4. Supports Roll out of New or Customized Products
5. Real-Time Process Control
6. Analytics to Optimize Work Instructions
7. Hardware Agnostic
8. User friendly and Easy to Adopt
9. Good Vendor Support
Select the Right Solution for Your Needs
Acknowledgments
What Are Digital Work Instructions?
Industrial Internet of Things (IIoT)
The IIoT integrates many technologies in a factory. It can create a digital thread across the product lifecycle, enabling traceability to support greater efficiency, improve quality, and support regulatory compliance. For many, investments in IIoT will likely create a competitive advantage, especially during a downturn. There are many different approaches to start with IIoT adoption. One way is with digital work instructions.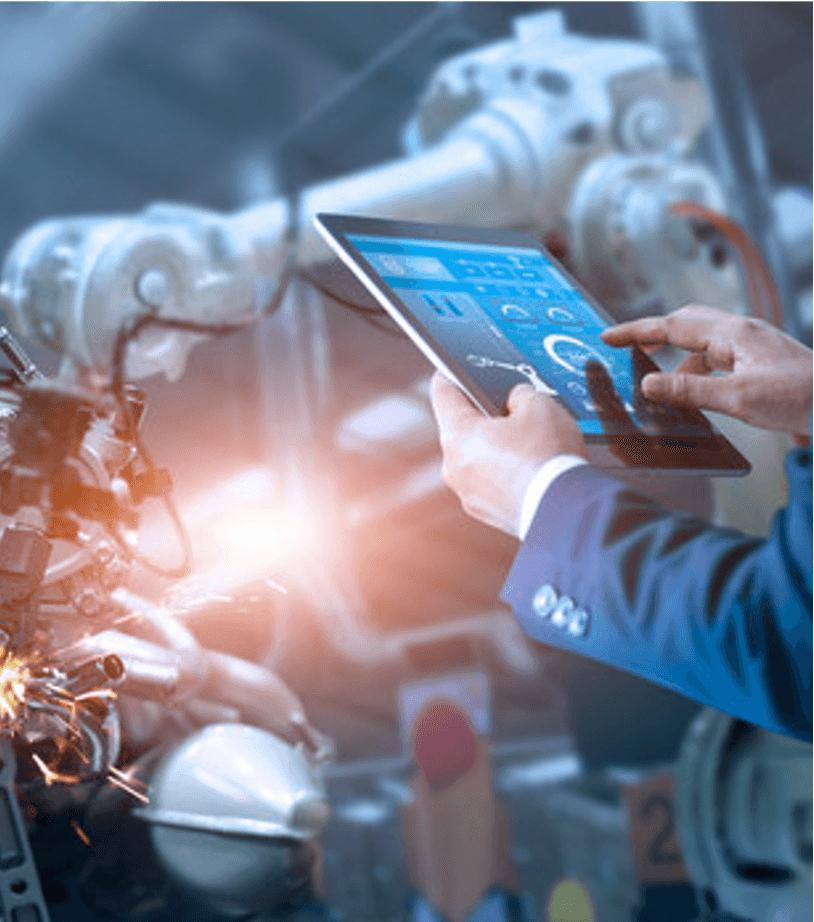 The Difference Between Digital and Electronic
While digital work instructions support going paperless, digital is not the same as electronic. While an electronic format such as a PDF offers the benefits of going paperless, it does not provide all of the benefits of going digital. A PDF is still a dumb document.  The minute you create it, you break the digital thread. The document has no link to its source data, so as soon as there are changes, the PDF is outdated.
Digital Work Instructions
On the other hand, digital work instructions are smart and data-driven. They preserve the digital thread from the engineering data and connect it to the produced product. Digital work instructions dynamically guide operators as they work, providing instructions in a digestible way that is easy to follow. The software can pull data from multiple places, yet only show the operator what's relevant to the current task, from a single screen. Work instructions are never out of date since they automatically update when there are changes. With connectivity, the software also captures what the operators do. This closed loop visibility validates that the instructions were executed properly and provides management with visibility, supporting continuous improvement.
Select the Right Solution for Your Needs
Recommendations
Based on industry experience and research for this report, Tech-Clarity has identified the following criteria to select the right solution for digital work instructions:
Connectivity to existing systems
Single point of access
Traceability from engineering to manufacturing
Supports roll out of new products or customized products
Real-time process control
Analytics to optimize work instructions
Hardware agnostic
User friendly and easy to adopt
Good vendor support
Tech-Clarity believes these criteria should help reduce training needs for operators and improve operator efficiency to get the most out of the workforce. These criteria will also enable greater consistency to improve quality and lower costs associated with scrape and rework. Finally, a solution that supports these requirements should provide greater flexibility to help manufacturers quickly respond to changing markets and future-proof their businesses.
*This summary is an abbreviated version of the ebook and does not contain the full content. For the full research, please visit our sponsor PTC (registration required).
If you have difficulty obtaining a copy of the research, please contact us.