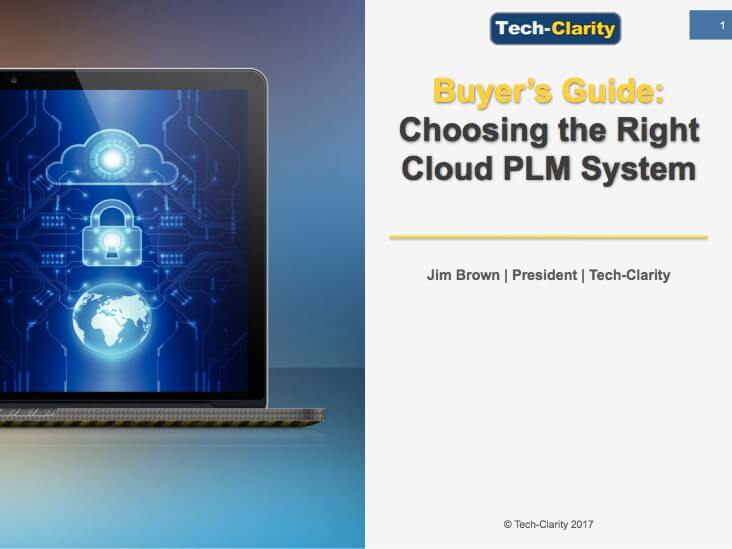 Thank you for your interest in the Choosing the Right Cloud PLM Guide! Please enjoy complimentary access from our sponsor, PTC.
What should manufacturers look for when they buy cloud software for Product Lifecycle Management? Our PLM Cloud Buyer's Guide shares the important factors companies need to know when they evaluate cloud solutions. The guide explains the reasons companies are pursuing cloud options including standard benefits like reduced implementation cost and faster time to benefit, but also highlights specific advantages to product developers including the ability to better support global environments and to design-anywhere, build-anywhere. The eBook also shares the benefits for IT departments such as the ability to provide cloud-level performance and offload operational overhead to focus on more value-added activities. But despite the benefits of the cloud, the guide explains the need to have a fully capable PLM system as the highest priority before prioritizing the deployment option, what we call a solution-first approach.
As with our other Buyer's Guides, the guide goes beyond software requirements to share deployment options, pricing considerations, implementation factors, vendor considerations, and other special requirements such as industry needs. The guide also points out the need to select a solution and a partner that will serve as the foundation for continued growth as PLM continues to expand as the digital innovation backbone and serves the future needs of the digital enterprise with IoT, AR, the digital twin, and more.
Please enjoy the summary below, or click the report to download a PDF overview (free of charge, no registration required).
For the full Buyer's Guide, please visit our sponsor PTC.
Cloud PLM Adoption and Buyer's Guide Introduction
Although manufacturers have started to adopt cloud solutions for many aspects of their business, Product Lifecycle Management (PLM) has lagged behind. The transition, however, is picking up pace. More companies are considering cloud PLM and many already leverage the cloud to get more value from PLM (and achieve that value faster).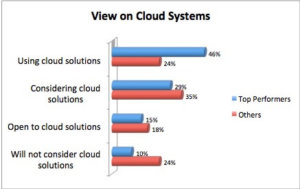 Given the increased interest and adoption, it's time to put together some selection criteria to help companies with their decisions. We recommend that companies pick their solution first and then choose their deployment option. This is effectively a "solution first" approach as opposed to a "cloud first" approach. We find that companies are just not willing to shortchange functionality in this crucial area. They recognize it's important to evaluate the functional capabilities of a PLM system to ensure they'll gain the significant top- and bottom-line benefits that PLM delivers.
There are still important decisions to make after a solution is selected. Many systems can be deployed in a variety of ways ranging from cloud Software as a Service (SaaS) to traditional, on-premise implementations. The deployment choice impacts important factors including cost, security, resource requirements, performance, risk, and time to benefit. This guide is designed to help companies navigate the options and choose the best-suited PLM cloud option for their business.
*This summary is an abbreviated version of the report and does not contain the full content. A link to download the full report is available above.