A quick peek into some research on … the recovery of the software and hardware industry in this AP piece Analyst firm says tech sector to recover in 2010.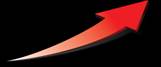 The data has me thinking about what state the PLM market will be in this year. From all signs I can see, things are looking much better. I am looking forward to hearing from some of my peers in the analyst community that cover PLM directly, but for now here are some thoughts and – as always – my thoughts on how this will impact manufacturers.
The Research Findings
Here are some snipits from the AP release:
Forrester Research Inc. … expects global spending on technology products and services to grow 8.1 percent in 2010, to more than $1.6 trillion
Forrester also said U.S. spending is expected to rise 6.6 percent, to $568 billion
Last fall Gartner Inc. forecast 3.3 percent growth in global technology spending
IDC, said in December that worldwide tech spending would grow 3.2 percent in 2010
These are very good numbers. The fact that they don't agree doesn't bother me because it is not clear that the big gorillas in the analyst community have any standard definition of the market, they use different data sources, and as all manufacturers know a forecast by definition is wrong. But if you look at each of these, they are trending positive. With that in mind, we know several things:
The software market is expected to recover
PLM was growing rapidly (double digit growth) prior to the downturn
The PLM value proposition is stronger than ever, and more companies have proven the value
I am not an economist, but I like the way this looks for 2010. I have also had the opportunity to talk to a number of manufacturers, and they are still very excited about PLM. I expect demand will be for core PLM, but also for other product innovation, product development, and engineering solutions as I mentioned in my post Mythbusting Product Innovation and PLM 2010 Predictions.
Implications for Manufacturers
Hopefully you and your vendor made it through the downturn. The past year saw many manufacturers take a survive and thrive approach to the market, leaning out to make it through the down market but innovating to be ready to capitalize on the recovery. This time was very though on software vendors as well. Although there were acquisitions, there was not a mass market consolidation as some might have predicted. If your vendor made it to see 2010, the chances are pretty good they will have a better year this year. Hopefully, all of us in the manufacturing and manufacturing software community will.
So that was a quick peek into some recent research on Product Lifecycle Management in 2010, I hope you found it interesting. I am looking forward to COFES (Congress for the Future of Engineering Software) where Cyon Research will report on the buying intentions of manufacturing and engineering companies. I had the opportunity to join Brad Holtz in conducting and presenting part of last year's research on the impact of the economy on the engineering software market, and plan to do the same in Scottsdale this year.
Does the research reflect your experiences? Do you see it differently? Let us know what it looks like from your perspective. Please feel free to review more free research and white papers about PLM and other enterprise software for manufacturers from Tech-Clarity.