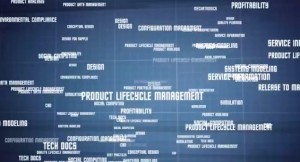 One of the highlights of 2012 for me was the launch of the Tech4PD webshow on Engineering.com where Chad Jackson of Lifecycle Insights and I debate important issues around engineering software. Here's a quick look at how the first episodes have worked out!
Thanks to all for your support, the response has been overwhelming and the comments have been provocative. And thanks to our founding sponsor PTC as well as Autodesk and Mentor Graphics for your sponsorships!
PLM Suites vs. Best-in-Class
View Tech4PD Granularity vs. Integration: Suites vs. Best-in-class PLM
Who Enables Simulation Driven Design? Analysts for Engineers?
Is Social Computing Technology Ready for Product Development Processes?
Is CAD the Tool for Engineers to Design or Specialists to Document Designs?
Please contact Tech-Clarity's Jim Brown, Lifecycle Insight's Chad Jackson, or Engineering.com's Adrian Nash for sponsorship information.