What I learned this week … came from Bill Poston at Kalypso in his reply to a Business Week article titled "Innovation Interrupted – The Failed Promise of Innovation in the U.S."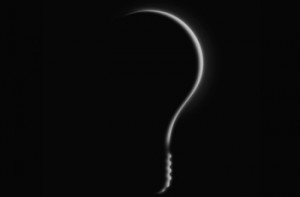 Bill's commentary really got me thinking about a really fundamental question. Do companies have too few product innovation ideas, or are we just not good at turning those ideas into profitable products? It also made me ask a separate question, "is this really a U.S. -centric issue or is this a global issue?"
Overview
The original article, written by economist Michael Mandel, appeared in BusinessWeek in June. In the article, Michael makes some strong assertions that  the U.S. has not been as innovative over the last decade as it has been in the past, and goes further to point to this lack of innovation is a contributor to the current U.S. financial trouble. He points out a number of areas that held promise in the late 1990's that failed to live up to market expectations, including:
Biotech
Alternative energy
MEMS (microelectromechanical systems)
Michael explains that "the commercial impact of most of those breakthroughs fell far short of expectations," and points out the information technology (IT) market as the shining star of innovation over the last decade. What Bill picked up on was what I believe is the story within the story. In Bill's words, "the problem is more often in the basic fundamentals of new product development and commercialization." Mr. Mandel supports this as well by saying "Many of the technological high hope of 1998, it turns out, were simply delayed" and "if the current rate of commercialization picks up" the U.S. Economy may recover more quickly. Bill comes down clearly on his viewpoint, saying that "We do not believe that we lack the ability to deliver innovation nor that success is necessarily dependent on brilliant insights or strategies" but that companies "need to focus on the fundamentals and make better business decisions."
My Perspective
Is this an innovation problem, or a product pipeline problem? Or am I just splitting hairs, and the definition of "innovation" should end with "to make a profit?" I think if I looked through my archives I would find that I define profitability as a core part of my definition of innovation. To me, this story (and Bill's response) is what I hear from manufacturers everywhere I turn:
We have enough ideas, we just don't know how to sort through them to find the valuable ones
We don't have a process to effectively take innovation and turn it into profitable, commercial products
Digging deeper, we would probably hear:
We have too much junk in our portfolio / product pipeline
Our product pipeline is overloaded
We can't move new product development projects through the pipeline fast enough
We don't kill projects soon enough
What does all of this mean? Like Bill says, most companies are missing the fundamentals. There are very good, proven best practices that a lot of manufacturers have not adopted. Many companies face the same problems. They are solvable. A process for innovation is important, but a process to commercialize that innovation is a fundamental requirement for a commercial business.
Implications for Manufacturers?
The implications? I will keep this brief. Focus on innovation, but don't just focus on coming up with great ideas. Focus on new product development and (like the tagline of my old company Sequencia) turning product innovation into profits! Sounds simple, but there is a lot of work to do and it is time to get started.
So that is what I learned this week, I hope you found it interesting. Let me know what you think.