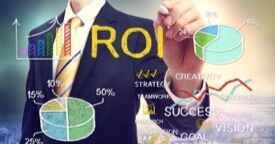 Why should manufacturers make the cloud transition for product innovation and engineering solutions like CAD, Simulation, and PLM? Our research shows it's not what you think.
Cloud Transition is a Means to an End
The decision on cloud timing varies based on each company's scenario. The first step in the transition is to understand what your company's goals are in the first place. The change driver may be reaching the limits of an existing solution, requiring new capabilities to support digital transformation, consolidating acquisitions, or choosing to modernize IT infrastructure. The impetus for moving to the cloud helps set the right objectives.
Our prior posts discussed a variety of benefits related to cost, risk, time, and resource requirements. They also looked at some special areas that the cloud offers unique for collaboration and simulation. Cloud innovation and engineering software offers some very tangible value when companies are ready to make the move. But what is the overarching value of adopting cloud product innovation and engineering software? What should you consider for cloud justification?
The cloud should not be the driver, in the same way that the goal of a software implementation should never be to "go live" with the software. There has to be some tangible business value. For product innovation and engineering software, what better reason could there be than to improve product innovation and engineering performance? The cloud is a means to an end. The real value is helping manufacturers improve the pace and level of innovation
Read More
The post goes further to discuss:
How to improve the pace of innovation (not just of your products, but your engineering processes)
How to improve the level of innovation (including how your company works and procures solutions)
What to think about to get started
Read the full guest post on justifying the cloud transition in the Digital Transformation section of the Siemens PLM Community blog.
You can also learn more in our video interviews including Cloud Adoption Perspective with Siemens EVP Bob Jones, Cloud Strategy Discussion with Siemens SVP Brenda Discher, and Cloud Security Discussion with Siemens EVP Bob Jones.
Please enjoy the latest in a series of Tech-Clarity guest posts including The Subtle Shift to "Why Not Cloud?", Cloud Engineering Software: More than Just Engineering Software on the Cloud, Why Not to Justify Cloud Engineering Software, and The Cloud-Security Tradeoff for Product Innovation and Engineering Software.