Dassault Systèmes is one of the top 3 PLM players and has been for quite some time. DS has one of the broadest PLM footprints around spanning conceptual design, industrial design, engineering, simulation, manufacturing engineering, product communications, and more. DS is taking a unique approach to expanding their business and has arguably moved beyond the core of PLM by moving into search-based applications (SBA) and "dashboard intelligence."
This post reflects my views on where DS is going with PLM. It is a part of Tech-Clarity's Strategic Visions of the Major PLM Vendors 2014+ series.
NOTE: Please see our update on the DS PLM Vision 2015+
A Bit of History
DS has been in the business of engineering and design software since the early days. From a PLM perspective they made a major shift in 2006 by acquiring PLM player MatrixOne. The addition of M1 allowed them to transform their existing PLM solution, Enovia, into a more enterprise-oriented solution. Some would say the M1 platform replaced Enovia. I recall the official story is that the capabilities and data models of M1 and Enovia (and that of SmarTeam, DS' other PLM that was sold primarily to small to midsized manufacturers) were consolidated into one solution. Regardless of the details, DS went from having three PLM solutions to a single PLM solution.
With the release of V6 DS made a move to an integrated release strategy for Catia (CAD) and Enovia. This signaled the importance of an integrated design / PLM environment that includes design tools, data management, and process management. It was also a big bet on online, web-based, SOA technology. For a trip down memory lane you can read what Jeff Hojlo of Tech-Clarity said about V6 (yes, he worked here for a bit after he left AMR). 🙂 I don't think we had learned to say the word "cloud" in that context yet, let alone "private cloud" or any other derivatives, but the framework had been put in place.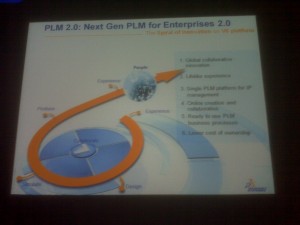 As early as my 2009 post A Vision for PLM and Beyond DS was talking differently about PLM. As I said then "Bernard and the team painted a very different picture of PLM than some might have in mind." At that point in time, they were using the term "PLM 2.0" which has thankfully faded into the past. But, they were also talking about something profound that still permeates DS vision today – "3D Experience." At that point it was clear that DS would take their core expertise in 3D and move beyond the manufacturing industry. At that 2010 user conference Bernard also shared the introduction of Exalead (search based applications) and 3DSwYM (social platform) as DS "brands" and surprised me by saying "we now have something to offer every company" and had me thinking about what DS would do outside of their core engineering markets. I should also mention that DS is already working in non-traditional industries such as fashion/apparel, consumer packaged goods (CPG), and process / recipe based industries like food and cosmetics.
OK, that was probably too much background, sorry. But I think it's all relevant to what DS is doing today.
The Dassault Systèmes PLM Strategy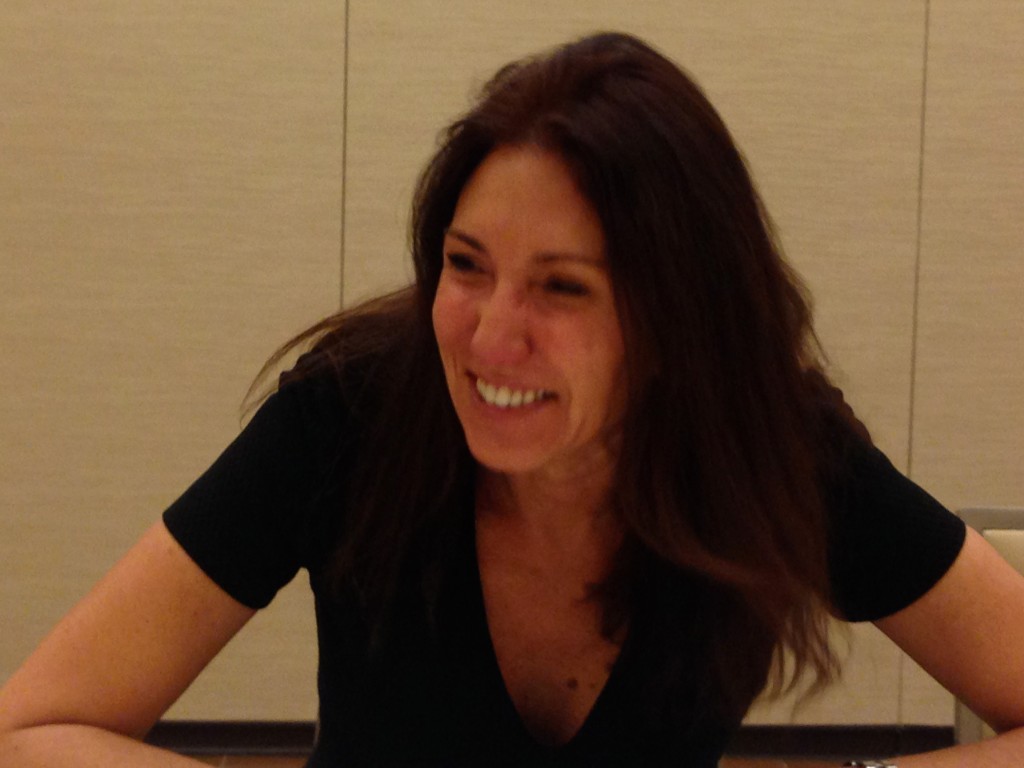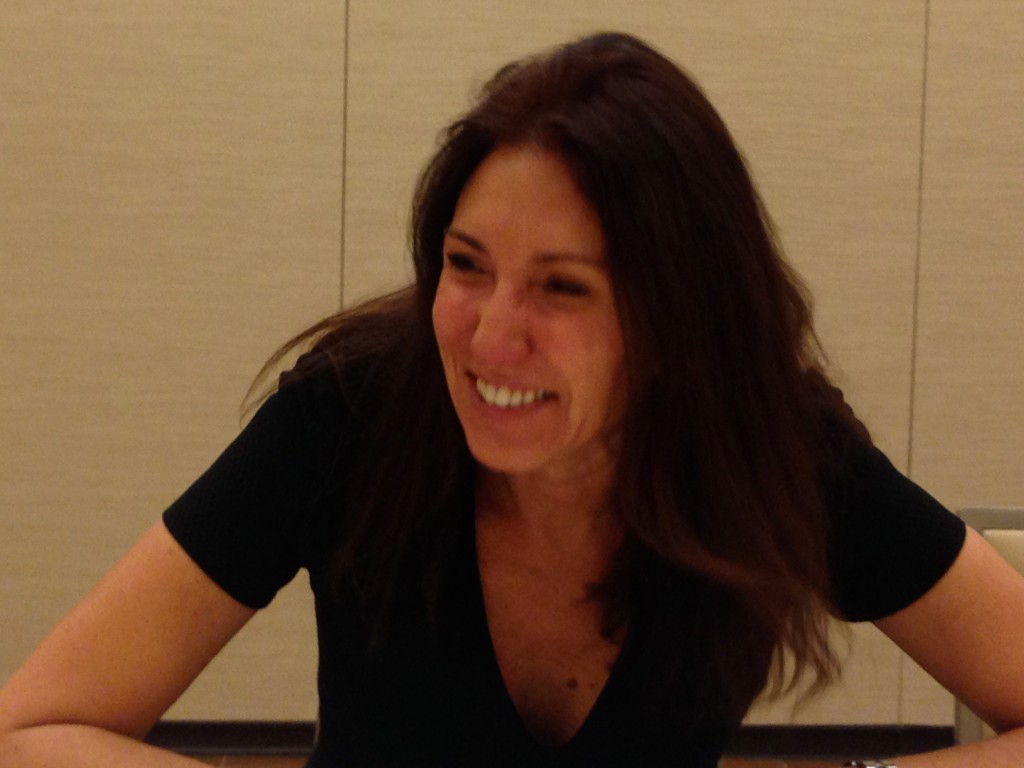 Today, DS talks more about "3DExperience" than "PLM." Last year, the user conference was renamed the "3DExperience Forum." 3DExperience has become more of what DS is about as a company. What does it mean? My post from last year's 3DExperience conference shared that experience goes way beyond product. A keynote from author and consultant Joe Pine gave us some good perspective on the reality that customers care about much more than the physical product. I still think about the gumball machine story he told. DS has embraced this concept, and aims to help manufacturers understand what the full product experience will be through realistic "lifelike experiences" and simulation that help product developers envision how the product will behave in real life. The incorporation of gaming technology, realistic modeling, and simulation are all key components of this capability. I had better add it's all held together on a common backbone (Enovia), that is an important element of why this is PLM.
How far will DS go beyond product? I believe a long way. The "About 3DS" on their website now identifies DS as "A scientific company – serving science, technology, and art for a sustainable society." I also had the opportunity to speak one-on-one with SVP Monica Menghini who is driving much of DS' strategy. What I learned is that DS is giving themselves room to grow beyond their traditional solutions and markets. That is an important thing for a publicly traded company. But what does it mean? Let's look at the "IFWE" compass that acts as a live representation of the DS product suite and the 3DExperience Platform: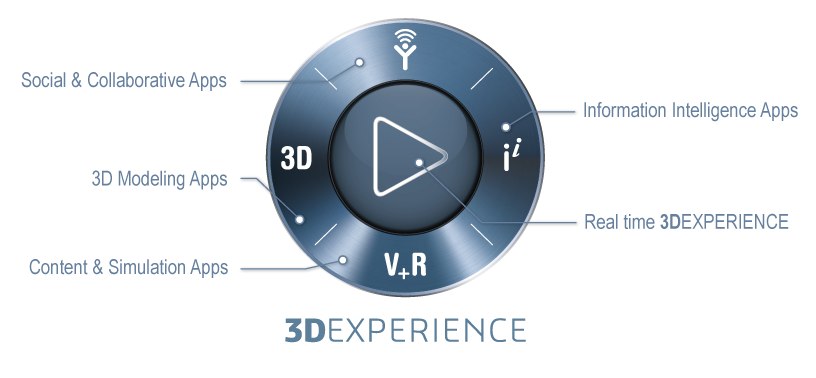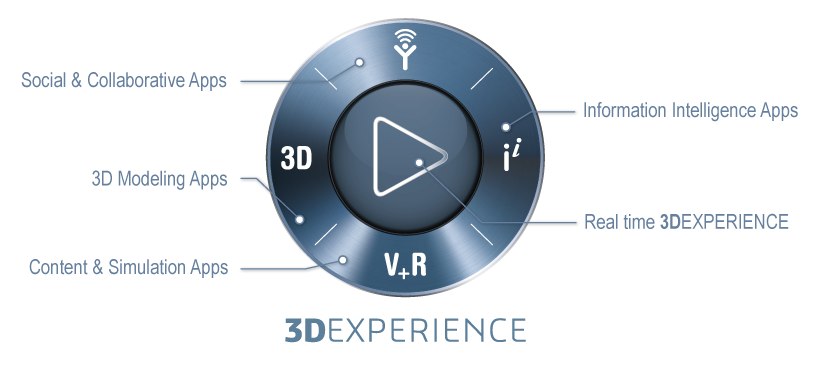 DS has clearly expanded their solution beyond core PLM. Let's focus on the "Social & Collaborative Apps" and the "Information Intelligence" portions. These represent web portals, search, marketing and communication tools, a collaboration platform, and more. These capabilities help connect people together and bring in information from the outside. These new capabilities can be used in a PLM capacity by product developers that are looking to understand customer and market needs, analyze big data, collaborate, and share ideas to make better decisions. DS has grown the available solution set for PLM to include new capabilities that were not previously considered as part of the PLM footprint.
My conversation with Monica also point to broader ambition for these solutions. In her keynote, Monica said "…although born in 3D, the 3DExperience platform is not just applicable to 3D industries." DS plans to grow. As I have said before, that is good for customers. They need a vibrant, growing vendor. While targeting non-engineering-intensive markets like financial services or healthcare may not be the dream of many current customers, it is a valid growth strategy. The only time that existing customers should grow concerned is if DS appears to be moving away from supporting, enhancing, and growing the core technologies. DS shows no sign of that, and my conversations lead me to believe the DS execs are keenly aware of the value of their existing assets and customers.  Their continued investment in areas like systems design and simulation indicate a continued focus on engineering and manufacturing.
The 3DExperience platform is brought to market with "business experiences." These experiences are tailored to solve clear business problems in specific vertical markets. DS' markets include the usual suspects (auto, aerospace, industrial, etc.) but are now as far reaching as financial services. What "special sauce" does DS have outside of their core markets? How can they compete against other broad technology providers if they aren't leveraging their core expertise in 3D modeling, simulation, etc.? Ms. Menghini and DS feel they can leverage DS' expertise in unique ways. Clearly the "Information Intelligence" and "Social & Collaborative" apps can apply across industries. As Monica told me "the key is our analytical software capabilities." We were even given examples of applications like leveraging Simulia's simulation algorithms to predict financial market risk.
My final comment on DS strategy is about the cloud. Given the SOA architecture behind DS' solutions one might expect DS to embrace the cloud wholeheartedly. DS execs were clear in pointing out that they support the cloud – but that they believe the on premise cloud is the viable option for companies today. It's an interesting stance given that they appear to have the technical capabilities required but are choosing to opt away from the public cloud. This is an area to watch.
That was a long post, there was a lot to cover and the DS strategy is not what some might expect. I look forward to your feedback.