Dassault Systèmes is successfully transforming their business beyond PLM to become a platform provider. To be more precise, they are becoming a "business innovation platform company." Our recent discussions show that they're making significant progress on the 3DEXPERIENCE vision they laid out in 2012, and have been able to transform their business more than I originally suspected when the vision was first announced. Dassault Systèmes' president and CEO Bernard Charlès is leading the company through a transition to become a scientific company that helps businesses and people harmonize product, nature, and life. As I stated in earlier reviews, that's a pretty ambitious goal! But looking at the progress they've made so far, I have to say I'm a believer. Dassault Systèmes (DS) looks a lot more like that scientific company today than they did just a year ago, and I now believe their strategy will fundamentally change the landscape of the PLM market. In fact, I dropped "PLM" from the title of this PLM Vision post because PLM suddenly doesn't feel like enough.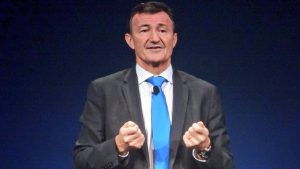 We spend a lot of time with DS on briefings and recently attended a two day briefing at DS headquarters in Vélizy, France. I've also been fortunate enough to speak at an ENOVIA user event and Michelle Boucher attended SOLIDWORKS World and the recent Science in the Age of Experience event covering SIMULIA and BIOVIA brands. We've taken DS, partner, and customer discussions in account to update our views from prior years including Dassault Systèmes PLM Vision 2015+ and Dassault Systèmes PLM Vision 2014+. Let's take a look!
This post is a part of our Strategies of the Major PLM Vendors 2016+ coverage.
Please see our updated views in Dassault Systèmes Vision 2017+.
An Update on History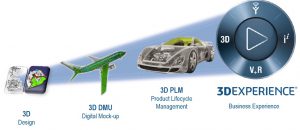 DS announced the 3DEXPERIENCE vision in 2012. Since that time the message has continued to become clearer and customers are adapting to the new terminology as it becomes more tangible. DS is now in what Bernard says is a "deliberate cycle from vision to execution," and they have certainly been busy executing. The past year has been spent developing the innovation platform and associated industry experiences to leverage it. To date, DS says they have invested almost $2 billion in the platform.
They've also been busy integrating recent acquisitions and have shown their willingness to continue to invest in the future, including:
In addition, DS has been simultaneously making progress with the continued moved to their current release, "V6" by:
Continuing to help customers adopt V6
Taking away the pressure by making coexistence easier through native CATIA V5 compatibility. This allows customers to take advantage of new capabilities within V6 without having to transition to CATIA V6.
That's a short summary of a busy year, I hope it helps.
The Dassault Systèmes Platform Strategy
In my prior DS strategy post I said that DS is going "well beyond the limits of PLM" and "harmonizing their products around an integrated platform." DS is continuing to shift from offering a collection PLM solutions and engineering tools to an overall platform incorporating both innovation and business capabilities. I think a clear indication of this remains the "IFWE Compass" which serves as a representation of (and navigation tool for) the DS product suite. The compass shows an equal distribution of design-centric and business-centric functions, and both EXALEAD and NETVIBES are featured in more places across the industry solution experiences.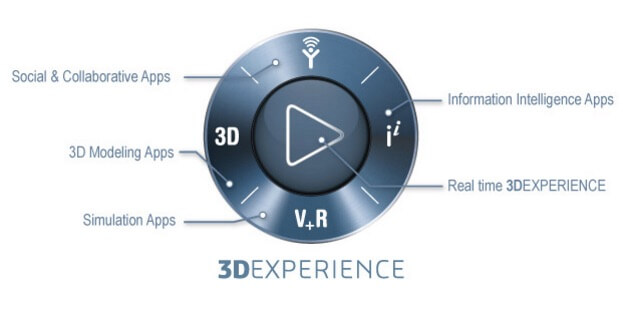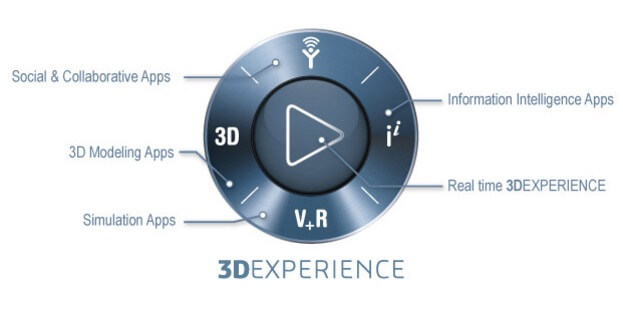 Another sign of continued progress toward the platform vision is that the lines are beginning to blur across the application suite as the "experience" takes center stage over the underlying DS software products. It's getting harder to tell when a process / experience moves from one product to the next, for example between CATIA and SIMULIA. That's certainly good news for customers that value data and process continuity when they want to accomplish something.
Clearly, DS is making progress on their vision. One notable change this year is the way that ENOVIA is represented in the product suite. The 3DEXPERIENCE platform has really been synonymous with ENOVIA up to this point. Now, they have become separate focus areas. The 3DExperience platform appears to be gaining a life of it's own outside of the ENOVIA brand. In this way, the shift from a PLM provider to a platform provider is proving to be a more fundamental change than I originally expected. Two things have really crystalized this for me:
The announcement of several multi-million dollar 3DEXPERIENCE platform sales that are outside of the traditional PLM space
The creation of a new team under DS and industry veteran Andy Kalambi
DS is leveraging the platform to do more, including some interesting smart city work. For example, DS shared that they are engaging with Singapore to create a "full virtual universe of Singapore." This is interesting because it leverages core DS platform capabilities in new domains. For example, DS showed how weather and geographical information can be used to improve city planning and simulation can be used to evaluate plans including simulated emergency evacuations. Given the separation of the 3DEXPERIENCE platform from the ENOVIA brand I expect to see more of these unique types of engagements from DS. DS is also leveraging these capabilities beyond the Engineering department. DS EVP and Chief Strategy Officer Monica Menghini explains how Social Industry Experiences are relevant for all disciplines and all parts of the business, not just Engineering. In fact, DS is creating a new series of events focused on non-Engineering disciplines including the Marketing in the Age of Experience event.
The DS "Secret Sauce" = V + R
One of the biggest questions I had for DS as they embarked on the platform strategy, and particularly when they shared their intent to become a business platform and sell outside of traditional industries, is what would be their "secret sauce." I was concerned about how they would differentiate themselves against large IT companies like IBM, Oracle, Microsoft, and others. What I started to understand in 2015 was the ability leverage DS' deep industry knowledge to put information in context. What's becoming more clear to me as time goes on and I see how DS is successfully competing is that the intersection of virtual / digital models and reality is a key strength that can keep them from head to head competition with much larger, general vendors on a commoditized level. This is what DS calls "V + R." I've seen them leveraging these capabilities in new ways and finding ways to compete that include their ability to blend virtual and real environments into "virtual universes" and simulate and understand the real world. Seeing this really clears up my concern about them competing as a generic platform. Instead, they are focusing where they can really make a difference based on their rich heritage, industry expertise, and broad set of newly acquired capabilities.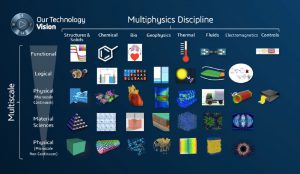 Competitive differentiators include an understanding of how to design, model, and simulate at a systems level using systems modeling / RFLP capabilities. DS has shown impressive real-time simulations that include the interaction between physical elements of a product, the electronics, the software, and the operator (this goes beyond products, see Multiscale Simulation below). DS capabilities also leverage Augmented Reality (AR) and Virtual Reality (VR) capabilities. These are not easily replicable skills, and ones that DS has cultivated over years of experience. A clear differentiator against the large IT players.
DS and Traditional PLM
So what happens to ENOVIA if it's no longer "the platform?" ENOVIA will be much more than data management, process management, a collaboration hub, and an interoperability layer for DS applications. In fact, it already is. Enovia has value-added applications that go beyond the basics of PDM and collaboration. Expect to see more of this. DS is expanding ENOVIA features and capabilities to support more roles including more non-technical roles. I expect to see a lot more pre-defined applications that enable technical and business users alike. DS is not backing away from ENOVIA, they are clarifying the role as being more than a platform. And frankly there's a bit of ENOVIA in every DS deal sold going forward, broadening its use. As Monica Menghini explains, "ENOVIA was reinvented to offer business solutions, the strategic value is becoming more important."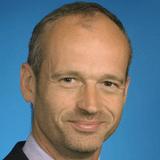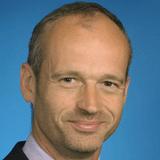 ENOVIA will continue to be the place to find the product's digital thread, the history of the product across its lifecycle. It will continue to manage items, BOMs, and configurations. It will provide governance and product analytics. But it will also be more. The new CEO for ENOVIA, 25 year DS leader Stéphane Declee, explains the important transformations that ENOVIA has made, including the evolution from:
File-based to data-driven architecture
Static design to model-based designs
These make ENOVIA a powerful resource to manage the product lifecycle and the digital representation of a product. ENOVIA will support a model-based, unit-specific digital twin that incorporates behaviors and simulations. ENOVIA's mission is to be the place to "plan your definition of success." It will, in essence, offer the traditional PLM capabilities manufacturers need to improve product innovation, product development, and engineering as it always has.
Science in the Age of Experience (aka Multiscale Simulation)
A very strong example of DS becoming a scientific company comes from the combination of capabilities from two brands, BIOVIA and SIMULIA. These two businesses recently conducted a joint user conference called "Science in the Age of Experience." In some ways, it seemed like a strange combination. But it points out some very nice synergy between the technology of the the two acquired companies. As I mentioned in our post on the DS acquisition of Accelrys, the incorporation of ScLM provide Accelrys provided an opportunity for "Enhancing scientific discovery for discrete manufacturers in the areas of materials, a market that Accelrys hasn't fully tapped due to their focus on the process industries." This is clearly a case of synergy where the whole is greater than the sum of the parts. Accelrys (now BIOVIA) had significant materials science / simulation expertise.
The combined capabilities, which have developed more quickly than most expected, allows DS to simulate in multiscale in addition to multiphysics. This puts DS in a very attractive position to help companies innovate new engineered and performance-based materials to create a "virtual materials lab." DS can now model down to the atomic level all the way to the complex systems level. No other company that we are aware of has this capability. This extends the leadership DS had in modeling and simulating "lifelike experiences." There is so much more to say about this topic, like the potential to digitally validate new medicines or develop multi-material 3D printed products that are designed for purpose. Expect to hear more about these synergies.
DS is Now Embracing the Cloud
In our DS 2015+ vision the mention of the cloud was almost a footnote. We reported that DS was building new solutions in the cloud, focusing primarily on mobile and collaborative solutions, but it was not a big emphasis. Times have changed quickly regarding the cloud and DS is responding. As CEO Charlès explained "The cloud is (being adopted) more quickly than I believed – and for the most sophisticated applications." Although DS still believes most existing customers will stay on premise and says they're not hearing a lot of demand for the cloud, they do believe it will open up DS applications to new companies where it was previously out of reach.
In response, DS will be offering four categories of software:
E – Software inside the enterprise
C – Collaborate applications
A – Apps in an app store
X – Will be Applications for all brands – requiring only a browser
DS claims they now have 86 industry solution experiences, 15 of which are available on the cloud. This year, DS will introduce X-Apps and products online. The first example is X-Design, a cloud-based CAD offering from SOLIDWORKS. It is not billed as a replacement for SOLIDWORKS, but an alternative option. According to DS CFO Thibault de Tersant, "We need to continue to give customers the choice to choose between perpetual and subscription, and also choose on premise or on the cloud." Keep your eyes on this space.
Extending Product Experiences to the "Internet of Experiences"
Another newer focus area for DS is the Internet of Things (IoT), or what DS prefers to view as the "Internet of Experiences." IoT is a big issue in the PLM space. DS and others have already been helping companies design smart, connected products and supporting systems-oriented product development. They extend that with systems simulation. This helps companies design the devices that will participate in the IoT. But the large, untapped value of IoT is connecting these devices with other systems and the enterprise. EXALEAD and NETVIBES provide strong assets in this area.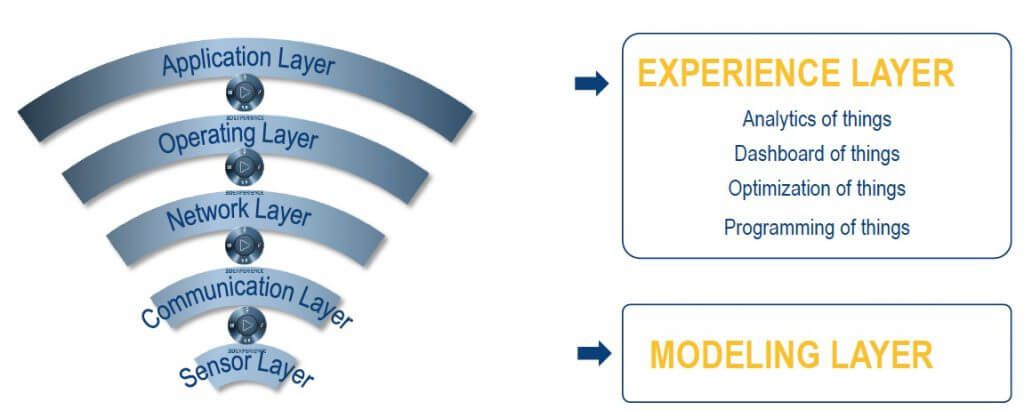 DS' plans for IoT include adding an "experience layer" that includes:
Analytics of things
Optimization of things
Dashboard of things
Programming of things
Of course DS also provides the modeling layer to design the experience in the first place. At this point they have chosen to stay out of directly supporting the data, networking, and communications layers. This is a very interesting space and we expect to see more from DS in this area.
Industry Focus
DS continues their strategy of focusing solutions by industry. Each of the industries has a strong VP-level leader with with industry credibility. The industry focus helps put existing solutions in industry perspective, and also helps to identify needs and gaps by industry. We expect to see DS continue with industry as their leading vector for product marketing and sales. We also expect to see DS add new industries in the way they did with Accelrys and Gemcom acquisitions. We see them investing in government, smart cities among others and with their business focus makes non-3D-centric / design-centric industries a possibility. They certainly have shown they can go beyond industrial companies / manufacturers. In fact, CFO Thibault says the fastest growing industry segments are CPG (with "extraordinary" growth), Energy Process & Utilities (EPU), Life Sciences, Natural Resources (aka mining).
Platform as a Business?
One of the surprises from the Vélizy briefing was the news that the 3DEXPERIENCE platform will also become a marketplace with a mix of products and trading. The idea is to connect buyers and sellers of related products and services where DS could act as the intermediary to enable trade, ideally in a value-added context leveraging their domain expertise. We were told that 3DEXPERIENCE will start as a trading platform later this year. The first marketplace example shared was 3D Printing, where DS could intermediate to provide good pricing and specifications along with added services like simulation and healing.
This is a newer strategy and one that we'll be paying attention to in order to learn more. Stay tuned, this could be an interesting way for DS to further engage with their communities and a new potential revenue source.
Manufacturing in the Age of Experience
DS has always been an interesting vendor in the innovation and design space. They've also supported manufacturing engineering with DELMIA. Now, DS is going deeper into manufacturing. The addition of Quintiq and Ortems to complement Apriso in manufacturing execution / MES is a significant investment in going further into the product lifecycle. DS now has manufacturing process planning, supply chain planning, manufacturing scheduling/optimization, and manufacturing execution solutions. DS is clearly focusing on deeper support in manufacturing and I expect to see more activity here, and the upcoming Manufacturing in the Age of Experience event should prove to be very interesting.
Wrapping it Up (and What to Expect)
Dassault Systèmes is executing on their vision to become a product innovation platform provider. They're transforming their business, and perhaps the PLM industry, to offer much more than design tools. DS has certainly become a company to watch and has been proving to any with doubts that they can leverage their strengths to expand into new growth areas. DS is making significant progress on their transformation and is not done innovating. CFO Thibault reiterated the 2014-2019 Multiple Growth Drivers as follows:
Expand users in core industries
Adoption of V6 architecture
Diversification to new industries
Diversification to new geographies
Cloud & mobile
Acquisitions
They are not done growing organically or inorganically. As CFO Thibault explained "We have good cash flow and cash position for acquisitions, and want to use it." At the same time, DS is investing heavily in their existing products and their interoperability, even across versions in the case of CATIA V5. DS is making things happen.
RELATED POSTS
See other posts in our on PLM Strategies of the Major PLM Vendors 2016+ series, you can find the list by following the link.