Jim Brown will participate in a live discussion on IM Channel 1 with PPM guru Pamela Soin of Kalypso and  Doug Shandonay, Innovation IT Lead Business Partner at Kimberly-Clark, in a presentation on Integrated Innovation: How to Make Innovation Everyone's Job on February 7.
Register for the Live Event (or watch the replay)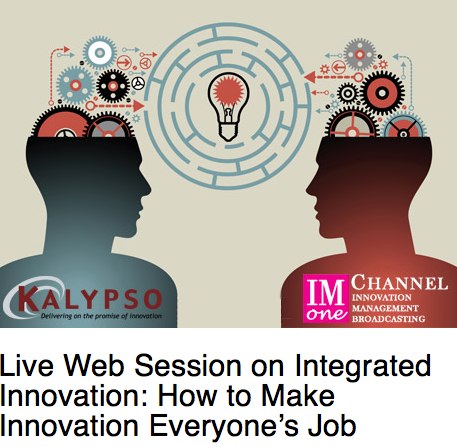 As companies strive for double-digit growth from innovation they are finding it increasingly difficult to maintain their growth targets from innovation year after year. One key success factor to reach goals is to be able to integrate the innovation process and make it everyone's job. On February 7th you will get the opportunity to learn more about this in an IM Channel One Expert Panel Q&A session, where experts and practitioners share their experiences and interact with the audience.