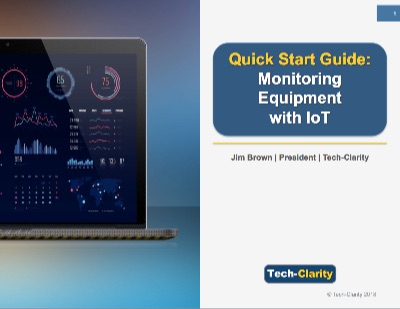 How can manufacturers quickly gain value from remote equipment monitoring using the Internet of Things to begin their digital and service transformations? The Monitoring Equipment with IoT Quick Start Guide eBook offers pragmatic advice for companies that want to jump-start their IoT initiative with a practical approach that leads to much more significant value over time.
Please enjoy the summary below.
For the full eBook click the title to download the full PDF (no charge, no registration required) thanks to our sponsor PTC.
Jump-Start Your IoT Initiative
Manufacturers are making major business improvements using the Internet of Things (IoT). They're delivering value to customers in new ways and exploring new business models like selling outcomes versus products or shifting to a predictive service model. Some companies are well on their way to this strategic value, while for others it may seem out of reach.
How can your company jump-start your IoT initiative? One proven way to get started with IoT is by remotely monitoring machines, either in your own plants or in your customers' facilities. This gives you the real-time information you need to quickly identify failures and fix equipment more efficiently, improving service while reducing cost. Remote equipment monitoring provides value in the short term and helps develop a strong analytics foundation for your broader IoT strategy.
This Quick Start Guide shares suggestions on what companies can do to get equipment connected, start gathering data, and put the data to use. Let's get started!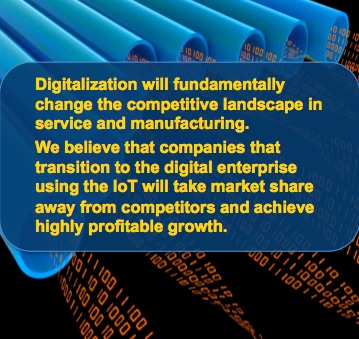 Next Steps
Remote monitoring using the IoT can provide rapid value by helping your company gain visibility to your equipment. The value is strategic, but getting started doesn't need to be intimidating. You can start small and grow value over time. Your investment can provide a valuable foundation to build on as you connect more equipment or implement more advanced features.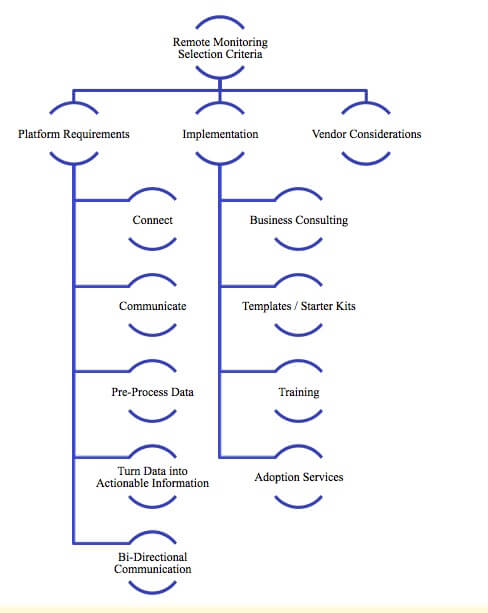 It's important to find an IoT platform that offers a variety of predefined connectivity and application options so you don't need to undertake a large integration project from scratch. Find a solution and IoT-savvy partner that can get you started with a simple project, but that offers the business knowledge and advanced tools needed to help you expand on your early success.
Remote equipment monitoring lets companies reduce service cost, increase service revenue, develop stronger relationships, and start the transition to proactive and predictive service. It's time to get started to improve value for your company and your customers.
*This summary is an abbreviated version of the report and does not contain the full content. A link to download the full report is available above.
If you have difficulty obtaining a copy of the report, please contact us using the "Contact" link below.