Join an interactive discussion between Tech-Clarity's Jim Brown and Autodesk's Ron Locklin moderated by Advantage Business Media Editor in Chief Janine Mooney as they discuss the history, challenges, benefits, and future of Product Lifecycle Management (PLM). The event will be available on Product Design & Development, Manufacturing.net, and Manufacturing Business Technology.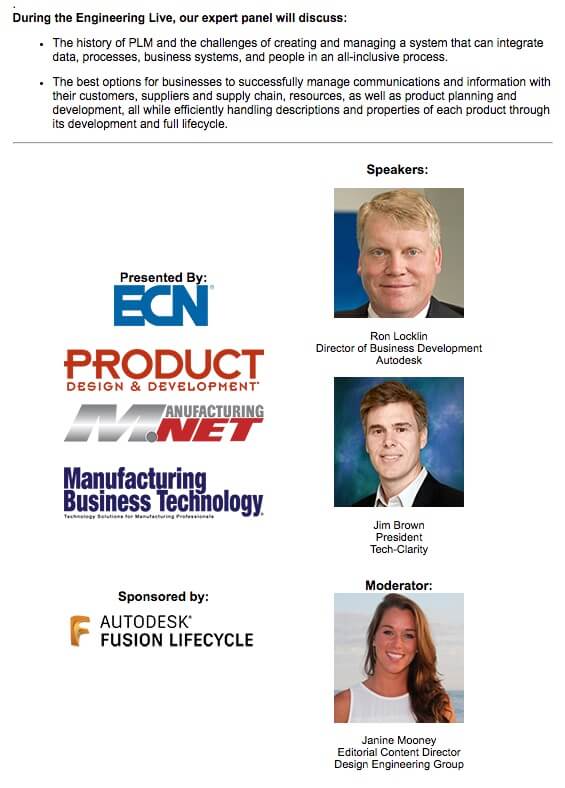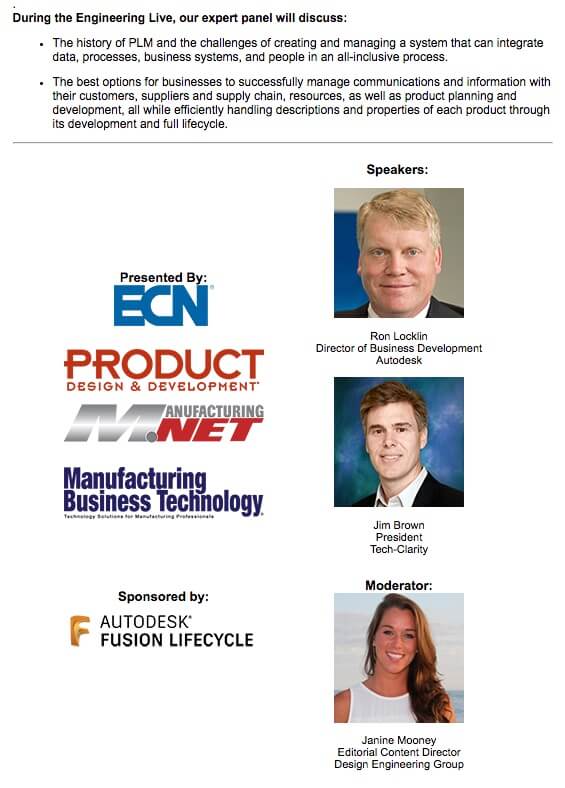 Watch the event live, October 31 at 12:30 PM Eastern. Sign up now (free of charge, registration required).
Sponsored by Autodesk and their Fusion Lifecycle product.