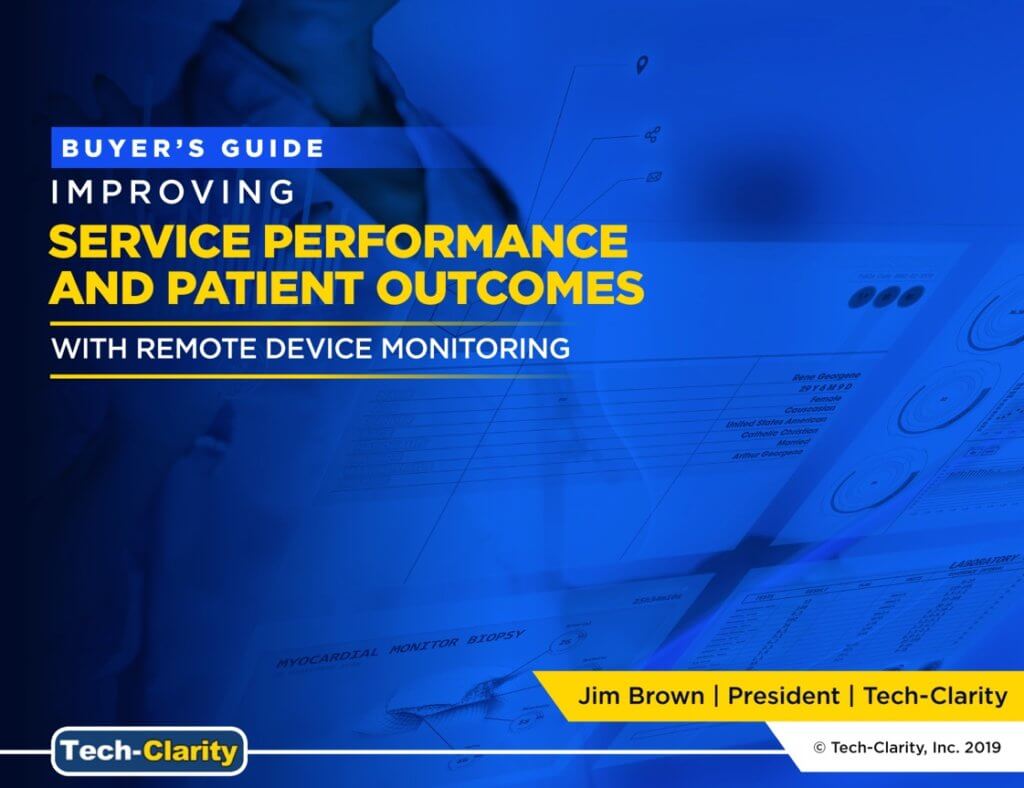 What should Life Sciences companies look for in a solution to help them simultaneously improve profitability and patient outcomes using remote device monitoring via the IoT?
Our new Improving Service Performance and Patient Outcomes with Remote Monitoring Buyer's Guide helps Life Sciences companies understand the business and social value of monitoring equipment with the IoT. It then offers evaluation criteria for companies to use as requirements to select a solution to achieve that value. The research also shares the experience of Varian Medical Systems and how they've used the IoT to drive improved service and customer relationships.
Please enjoy the summary below. For the full report, please visit our sponsor PTC (no charge, registration required).
Life Sciences Companies are Dramatically Improving Service by Digitalizing
Digitalization is changing the way innovative medical device, biotech, and related companies provide value and drive profitability. Research shows that one of the most compelling digital transformation opportunities is to revolutionize service, specifically:
Deloitte finds1 that predictive maintenance can increase uptime and availability by 10-20 percent and reduce overall maintenance costs 5-10 percent
Tech-Clarity's Michelle Boucher shares2 that service is critical, that medical device downtime can impact lives, and that predictive maintenance can offer a significant advantage to minimize patient impact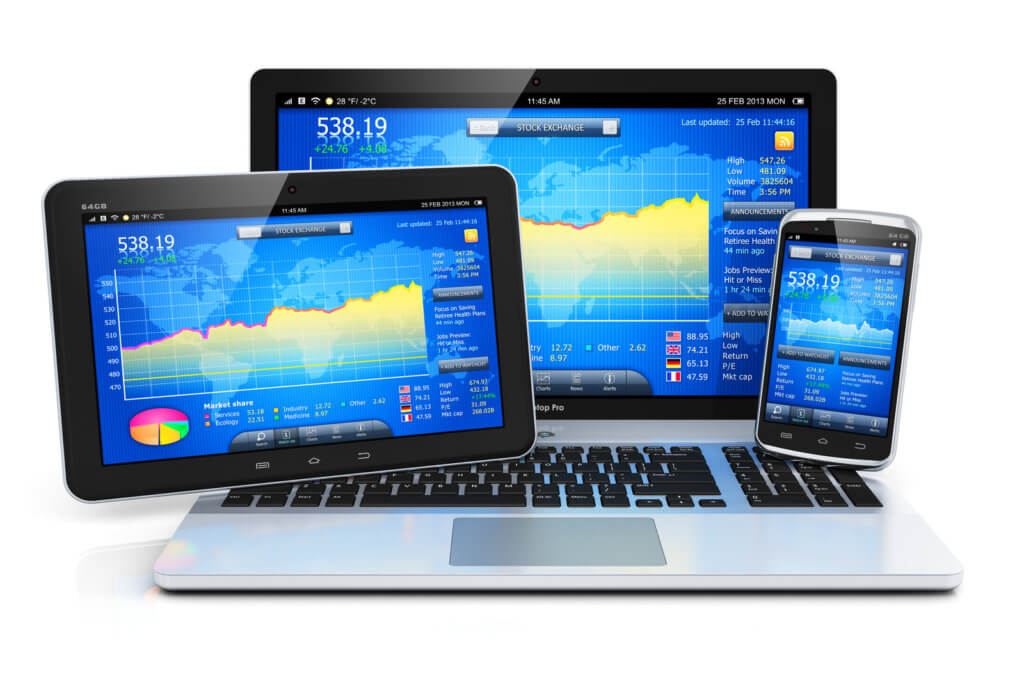 Table of Contents
Improve Service ROI, Build your IoT Foundation for the Future
Remote Monitoring Drives Service Performance
Access Equipment and Device Data
Communicate with Devices
Leverage the Edge to Pre-Process Data
Share Actionable Service Information
Plan for Implementation and Adoption
Select the Right Strategic Partner
Next Steps
Buyer's Guide Checklist
Acknowledgments
Improve Service ROI, Build your IoT Foundation for the Future
Industries are Digitally Transforming
Life Sciences companies have a tremendous opportunity to improve service operations and outcomes. At the same time, many are investigating how to benefit from the Internet of Things (IoT). Remotely monitoring medical equipment is a great way to accomplish both.
As our related Improving Service with Remote Monitoring Buyer's Guide explains, a remote monitoring initiative allows companies to quickly achieve IoT value. In fact, the most common way that companies gain tangible ROI from IoT is through improved service. At the same time, it also paves the way for even more substantial benefits from initiatives like healthcare analytics.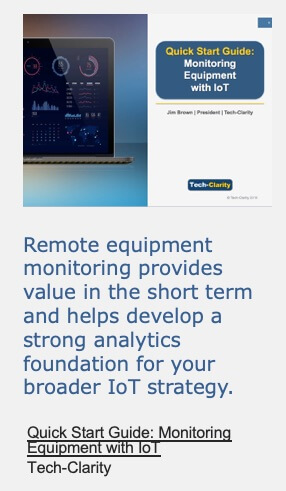 Equipment Monitoring Has Proven Value
The IoT lets companies transform service to generate more – and more profitable – service revenue. They do this by moving from reactive to proactive to predictive service, and leveraging advanced technologies like AI, machine learning, and big data analytics. They can also adopt new service delivery processes like remote service. But the most common first step is reducing cost of service through remote monitoring.
Next Steps
Get Started
Leveraging the IoT can help companies improve service for themselves and their customers by reducing cost and transitioning to proactive and predictive service. Remote monitoring allows companies to identify and resolve issues remotely, providing faster service and increased uptime while reducing the cost of truck rolls and putting service technicians on site.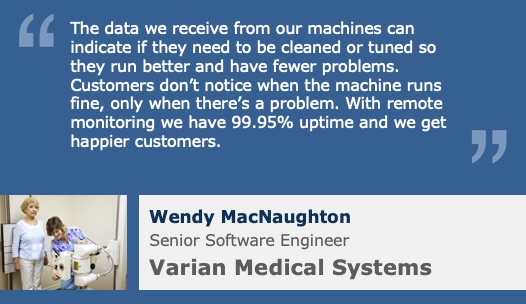 It can go beyond cost savings to create a new source of revenue from paid upgrades or remotely enhancing equipment capabilities or permissions by "unlocking" enhanced capabilities via a subscription. It also offers Life Sciences companies an opportunity to help ensure devices are available and operating optimally to serve patient needs.
Improve Service and Patient Outcomes
Medical device, biotech and other life science innovators embarking on a remote monitoring initiative to improve service should look for the capabilities outlined in the sections of this guide to help ensure they get the value they seek. In addition, they can use the following checklist as high-level criteria to compare offerings.
*This summary is an abbreviated version of the report and does not contain the full content. A link to download the full report is available above.
If you have difficulty obtaining a copy of the report, please contact us using the "Contact" link below.
Deloitte, "Making Maintenance Smarter"
Tech-Clarity, "Medical Device Manufacturer's Selection Guide for 2018"