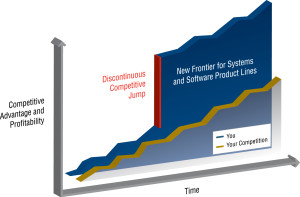 During this webinar, Michelle Boucher joins Charles Krueger, CEO of BigLever Software. Together they discuss strategies for handling increasing complexity, meeting varying customer needs, and managing product lines, especially for software-intensive products. The webinar focuses on product line engineering and includes a discussion on:
Successful approaches to product line engineering (PLE) for managing product variation
How embedded software, combined with the ability to tailor products through PLE approaches, enables organizations to differentiate products, streamline development efforts and boost profitability
How to leverage the combined strengths of PLE, ALM and PLM to achieve efficiency, cost reduction, time-to-market, product line scalability and quality goals
Strategies for reducing variant management complexity
How to facilitate better interoperability across software, electrical and mechanical teams
A recording of this webcast is available here (free of charge, registration required).