If you are a retail company, what should you look for in an analytics solution?
In the retail industry, there is little room for error. Unfortunately, just a few bad seasons can put the entire business at risk. Consequently, you need to make fast decisions, identify opportunities, adapt to supply chain volatility, and more. How can you get the right visibility to make better decisions? Retail predictive analytics can be an invaluable resource that will help, but how do you select the right solution? Tech-Clarity's Top 8 Criteria to Look for in a Retail Predictive Analytics Solution buyer's checklist reveals 8 criteria to help guide your decision process as you evaluate solutions. With the right solution, you will have the right visibility, at the right time, to make the right decision.
Enjoy the short excerpt below or visit our sponsor PTC for the full checklist (registration required).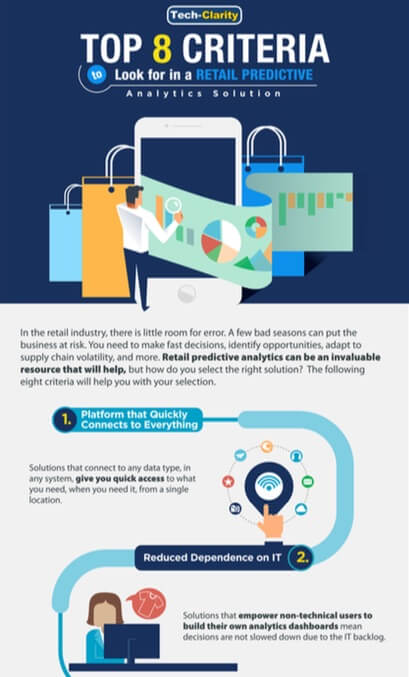 To learn more, see the related Buyer's Guide for Retail Predictive Analytics.