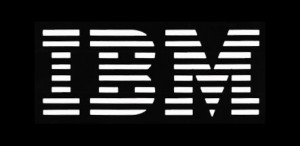 What I learned this week…came from the joint IBM and Siemens PLM event announcing the enhanced strategic alliance between Siemens PLM, IBM Software, and IBM Global Business Services (GBS). The relationship between IBM and Siemens PLM is not new; baking in Websphere and Information Management (DB2), a.k.a. the PDIF (Product Development Integration Framework), and IBM's SOA with Teamcenter, is.

The end goal of this is enabling easier integration for IBM customers who want a PLM system and Siemens PLM customers who need a more robust infrastructure for global product development. Ultimately, I think this is a very positive step in enabling manufacturers to achieve the promise of enterprise new product development and launch (NPDL), as well as supply chain integration – to expand PLM from the engineering workgroup where product data, portfolios, and new product ideas are more rapidly accessible to the entire value chain.
What's different about this?
Primarily, what's different is that Siemens PLM is the first to offer full, out of the box integration with the IBM PDIF. What started as "coopetition" in 2004 between the two companies has now evolved to a comprehensive alliance agreement, where Teamcenter can be preconfigured with IBM's middleware. Over the past couple of years, IBM has spoken extensively about PDIF, and they have forged relationships with the leading PLM vendors like Dassault Systemes, PTC, and Siemens PLM – but they did not have a packaged offering per se. Now, with the enhanced Siemens relationship, which includes business process consulting (across industry), implementation, and application hosting, they have done this. Both companies also continue to support open standards, for ease of integration with the inevitable multi-CAD and PDM environments that commonly exist with manufacturers.
A joint customer, Emerson, presented and spoke about "Teamcenter in a box," a preconfigured global solution managed by corporate IT that can be rolled out to different divisions and partners. These divisions and partners, leveraging Teamcenter's SOA, can subscribe to the features they want, which are then served out of corporate IT. This approach is one that could be replicated as an SMB (small/medium business) solution, or at existing enterprise customers who want to quickly roll out PLM functionality to multiple divisions across the company.
Teamcenter and Rational: A Smart Idea
A great opportunity for IBM and Siemens is the integration of Teamcenter with the Rational Software platform, which enables more efficient product development of complex, "smarter" products like cars, cell phones and planes that increasingly incorporate electrical, mechanical, and software requirements, engineering changes, and other product development data. For more on this, see: One-to-One: Big Blue's Unprecedented Mechatronic Design Opportunity. IBM acquisitions Telelogic and Cognos also could fit into the Teamcenter arrangement. These two pieces should be (and I think they will be) lynchpins of IBM's PLM strategy; integrated with Siemens PLM, they could provide great benefit to Teamcenter customers who may be Telelogic DOORS users, and are looking for a product planning solution (Focalpoint), as well as product analytics support. Although as far as analytics, it's not clear how Cognos will be leveraged as part of IBM's PDIF – but certainly, with the need for better product cost and performance analytics in the market today, the Cognos' analytics platform could be (and I'm assuming will be) more deeply leveraged at some point.
Implications for manufacturers?
The obvious question is what does this mean to IBM's other ISV PLM partners. The short answer is, nothing. IBM's relationship with Centric, Dassault, PTC, MSC Software and others will remain the same; the only difference is each of these respective product lines will not, at least at this point, be preconfigured for IBM.
The challenge of unifying multiple applications, tools, and data across the product lifecycle has been alleviated with the SOAs most PLM providers now offer their solutions on; the addition of IBM's stack to Teamcenter kicks this unification up a notch. All IBM products are certified to work with Siemens PLM products, and Siemens PLM is optimized to work with IBM middleware, or PDIF, and SOA. For manufacturers who use IBM and Teamcenter, this will enable more rapid access to the right information, better collaboration, and potentially faster time to market.
So that is what I learned this week. Let me know what you think.