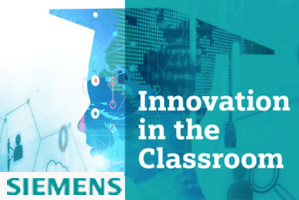 While there is plenty of negative news around COVID-19, have there been any positive impacts on engineering education?
Interestingly, a silver lining of the pandemic has been an acceleration of academic digitalization. In this episode of Siemens Innovation in the Classroom, Dora Smith discusses these trends with Tech-Clarity's Michelle Boucher and Sirin Tekinay, Dean of the College of Engineering and American University of Sharjah and Chair of the Global Engineering Dean's Council.
When the COVID-10 pandemic hit, teachers, professors, and students had to drastically adjust their approaches to accommodate remote learning. Many turned to digitalization to adapt. Now that they have had some time to adjust, some educators have been pleasantly surprised with the benefits of digitalization. Many have discovered that academic digitalization offers new ways to engage with students. Some of these lessons learned can be applied in the future, even after the pandemic. Not only does this offer new educational experiences, but students also acquire skills they can apply later in their careers. Overall, this can greatly improve engineering education.
Listen to the podcast to hear more academic digitalization, lessons learned, and other trends in academia.
For more information, see our related research: