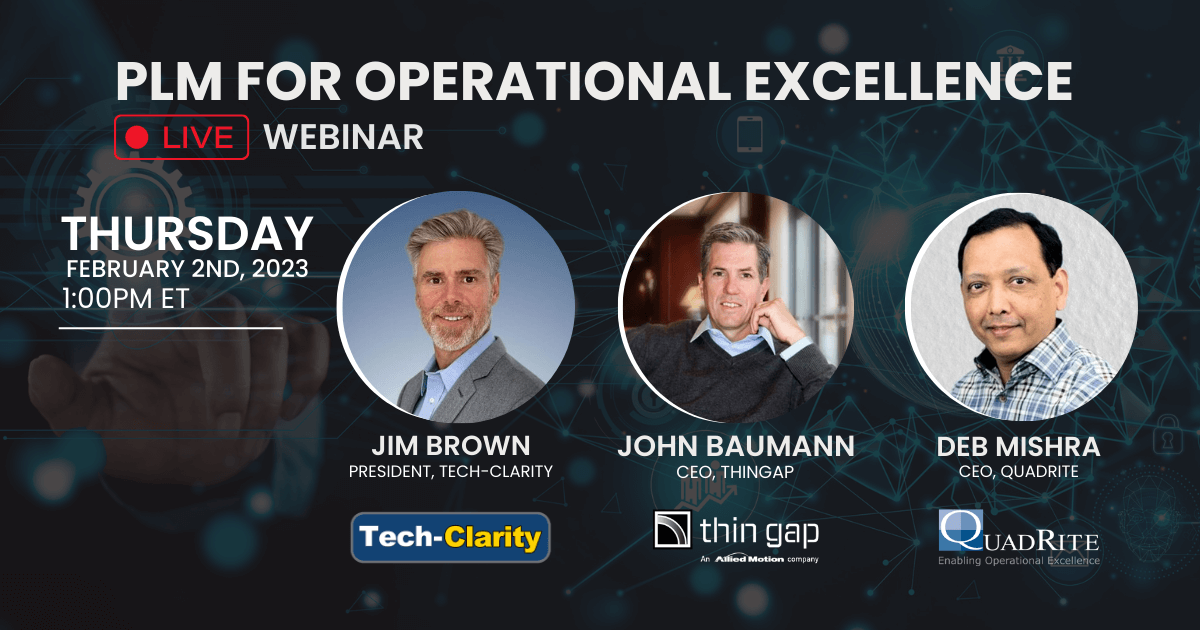 How can PLM, traditionally an engineering-centric solution, drive innovation, agility, and operational excellence throughout the entire product lifecycle? Attend this webinar to learn how the right PLM can help manufacturers focus on the big picture, not just engineering, to develop profitable products. Hear from:
Jim Brown, President of Tech-Clarity, reviewing findings from his recent research and leading the panel discussion.
John Baumann, CEO of ThinGap, providing his experience in expanding the role of PLM for manufacturing of sophisticated and precise electric motors
Deb Mishra, CEO of QuadRite, sharing his experience applying technology to drive operational excellence
Please join us for this QuadRite sponsored webinar on Thursday, February 2nd, 2023 at 1:00PM PT. Register for the live webinar now!
For related research, you can also read our eBook PLM for Operational Excellence to understand how to choose the right PLM to support operational excellence.