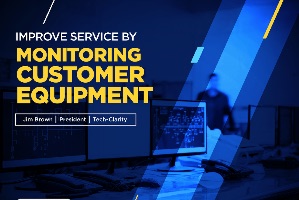 How can equipment manufacturers transform their customer and equipment relationships to drive greater value for themselves and their customers? Digital service transformation by monitoring equipment via the IoT holds the key to improving service, satisfaction, and customer success.
Please enjoy the summary below. For the full eBook, please visit our sponsor PTC.
Table of Contents*
Digitally Transform Customer Relationships
Practical First Step: Remote Monitoring
Connect and Communicate with Equipment
Put Equipment Data to Work
Next Steps
Acknowledgments
Digitally Transform Customer Relationships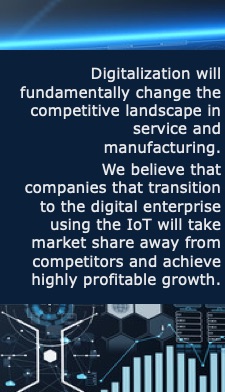 Digital Transformation is Critical
Equipment manufacturers are making major business improvements by digitally transforming customer relationships using the Internet of Things (IoT). They're moving beyond selling a machine to providing ongoing value throughout the life of their product.
Service transformation lowers costs and drives more service revenue. Some companies expand on this value, exploring new business models like selling outcomes versus products or shifting to a predictive service model.
Become a Strategic Partner
Beyond direct financial benefits, digitalizing service allows manufacturers to become a strategic partner by increasing the value their customers gain from their equipment, improving both customer satisfaction and success.
Start with Remote Monitoring
The most common (and achievable) first step is remotely monitoring your equipment in customers' facilities. This gives you the real-time information you need to quickly identify issues and fix equipment more efficiently, improving service and reducing cost while also supporting high customer productivity.
This eBook shares suggestions on what equipment producers can do to get their machines connected, start gathering data, and put the data to use to improve customer service, satisfaction, and success.  Let's get started!
Next Steps
Start Small and Gain Value Quickly
Remote monitoring using the IoT can provide rapid value by helping your company gain visibility to your equipment. The value is strategic, but getting started doesn't need to be intimidating. You can start small and grow value over time. Your investment can provide a valuable foundation to build on as you connect more equipment or implement more advanced features.
Select the Right IoT Platform
It's important to find an IoT platform that offers a variety of predefined connectivity and application options so you don't need to undertake a large integration project from scratch. Find a solution and IoT-savvy partner that can get you started with a simple project, but that offers the business knowledge and advanced tools needed to help you expand on your early success.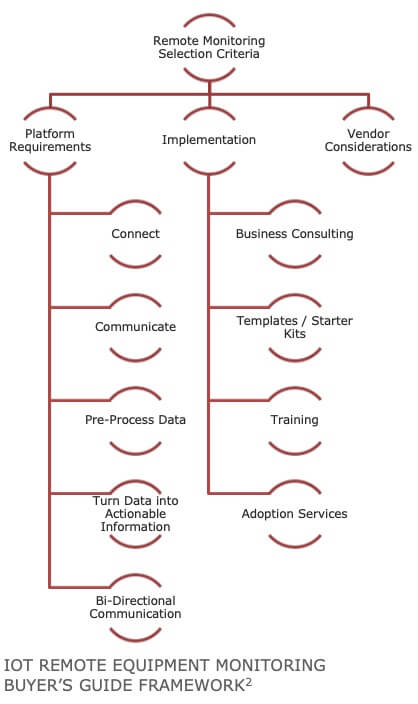 Get Started
Remote equipment monitoring lets companies reduce service cost, increase service revenue, develop stronger customer relationships, and start the transition to proactive and predictive service. It also increases a company's value as a strategic partner by allowing them to improve their customers' productivity. It's time to get started to improve value for your company and your customers.
*This summary is an abbreviated version of the research and does not contain the full content. A link to download the full report is available above.
If you have difficulty obtaining a copy of the report, please contact us using the "Contact" link below.