On this episode Chad and I debate whether 3D CAD is for documenting designs after the fact (very valuable for the enterprise, we both agree) or whether engineers can use the tools as they design. My stance – 3D is for designing. His stance – 2D is the right tool for design, and then it can be pulled into 3D. Watch Tech4PD Episode 4 – CAD: For Design or Documentation.
And don't forget to vote – one of us is going to take the polar bear plunge.
Oh, and you can find out about the last show as well – did the audience say that social computing is not ready for ad-hoc processes and collaboration and make me get a temporary tattoo? Or did you say it was ready and Chad ended up with the temporary logo emblazoned on him? Watch to find out.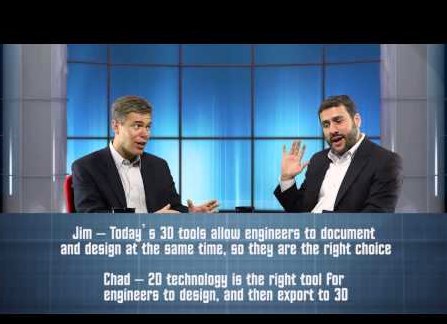 PS – This episode definitely wins for my favorite show screen capture!