What is Arena Solutions' plan for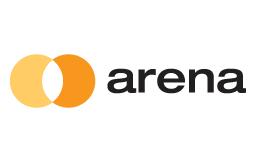 PLM? From the early days as BOM.com to today, Arena has been a pureplay cloud PLM player. You could argue they had cloud PLM before cloud PLM was cool. They were a pioneer in the space, but where are they headed now?
This post is a part of my series on Strategic Visions of the Major PLM Vendors 2014+. The series took a bit of a break over the summer but please expect us to fill in a few gaps and then make some updates over the coming weeks.
History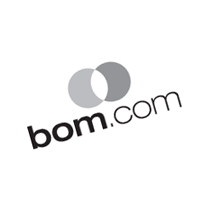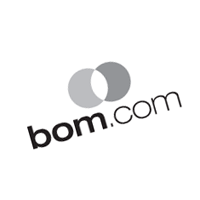 Arena Solutions started with a simple premise, you should be able to share BOMs with contract manufacturers over the web. As the story was told to me by their original founder, it was born out of frustration in managing change and getting suppliers to make the right product revisions and prevent rework. That problem is still prevalent today in many manufacturers, whether they use third party production or not. The software has always more focused on the communications and coordination aspects of PLM than PDM / CAD data management.
The company has evolved over the years, but has always remained true to the cloud (ok, it was "software as a service" as a time because it was before anybody was calling SaaS "cloud software." They were preaching the benefits of multi-tenant cloud solutions before most people knew what it meant. I hope the brief history helps.
NOTE: I found a "bom.com" logo, although I have no idea if that was the one they actually used. That was before I followed them. That was also long before kids started saying "that's the bomb – dot – com" which still cracks me up. That's probably only me, but who cares?
The Arena Solutions Strategy
Arena started as a supply chain-centric PLM solution with a lot of focus on small-to-midsized businesses (SMB). So the natural progression, one might think, would be to extend their CAD data management capabilities to compete with the mid-market offerings from Dassault Systemes, PTC, Siemens PLM, and others. After all, SMBs have issues there as well. Arena Solutions, however, hasn't appeared compelled to create what others are offering. They have lots of traction in high-tech electronics companies that rely less on CAD and more on rapid, high quality communication with suppliers.  Over the years, Arena has listened to customers and stayed true to that. Not that they have haven't supported CAD Data Management (they have), but they haven't let that consume them.
So where do they go next? Steve Chalgren, VP Product Management & Strategy explained it this way, "We are building new products around the core solution, not just doing the same thing that others have done. We want to reinvent without adding complexity." In fact, Arena Solutions has done something I don't think any other PLM vendor has done – they have added Supply Chain solutions in addition to PLM. They haven't gone out and created a supply chain planning (SCP) application with advanced planning algorithms to try to become Manugistics or i2, but they have extended to what some would argue is the greater value of PLM – getting outside of Engineering and the enterprise. Specifically, Arena has focused on:
This is in addition to the BOM Management, Item Management, Document Management, and Change Management that you would expect. In fact, one particularly interesting solutions is for sharing products with suppliers by creating and communicating a complete build package for suppliers based on the PDX format. Definitely a high-value activity and respects the fact that most manufacturers don't let their suppliers fully "inside" their PLM system.
Is there really a market for "non-core" PLM solutions that focus more on the supply chain than Engineering? Arena Solutions' results indicate there is. According to VP of Marketing Kent Kilmer, Arena has seen a large percentage of their growth from new products. That's always a positive indicator of a strategy that resonates with customers. That's what the future of Arena Solutions looks like to me, as always I am open to feedback and additional insight.
Related Posts
See other posts in our on PLM Strategies of the Major PLM Vendors 2015+ series:
Dassault Systèmes PLM Vision 2015+
Synergis Software PLM Vision 2015+
See more in our Strategic Visions of the Major PLM Vendors 2014+ series including:
Dassault Systèmes PLM Vision 2014+
Oracle's Vision for Agile 2014+
Also, don't miss our The Strategic Visions of CAD/CAE Vendors 2014+