This episode of Tech-Clarity TV provides insight and guidance on how to buy the best Product Data Management (PDM) system for your business. The video describes the high-level criteria that manufacturers can use to determine which software solution will best meet their needs. The requirements span functional, implementation, adoption, support, and vendor considerations. In addition, the report shares some specific PDM needs for small and larger manufacturers and discusses the importance of industry needs. Enjoy!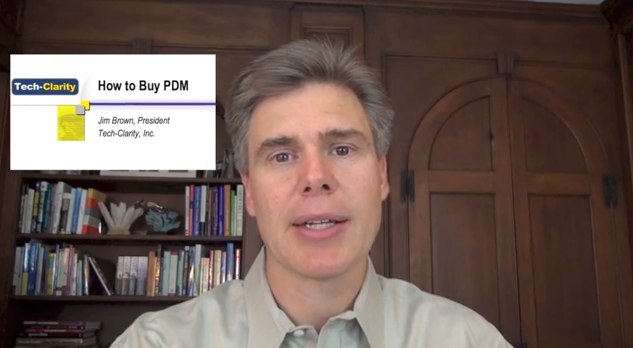 Watch the Buying PDM video now on the Tech-Clarity YouTube channel.
For more information on the PDM Buyer's guide you can view a summary of the PDM Buyer's Guide on our site (free, no registration required).
The full PDM Buyer's Guide is available on PTC's PDM Resource Center (free of charge, registration required).