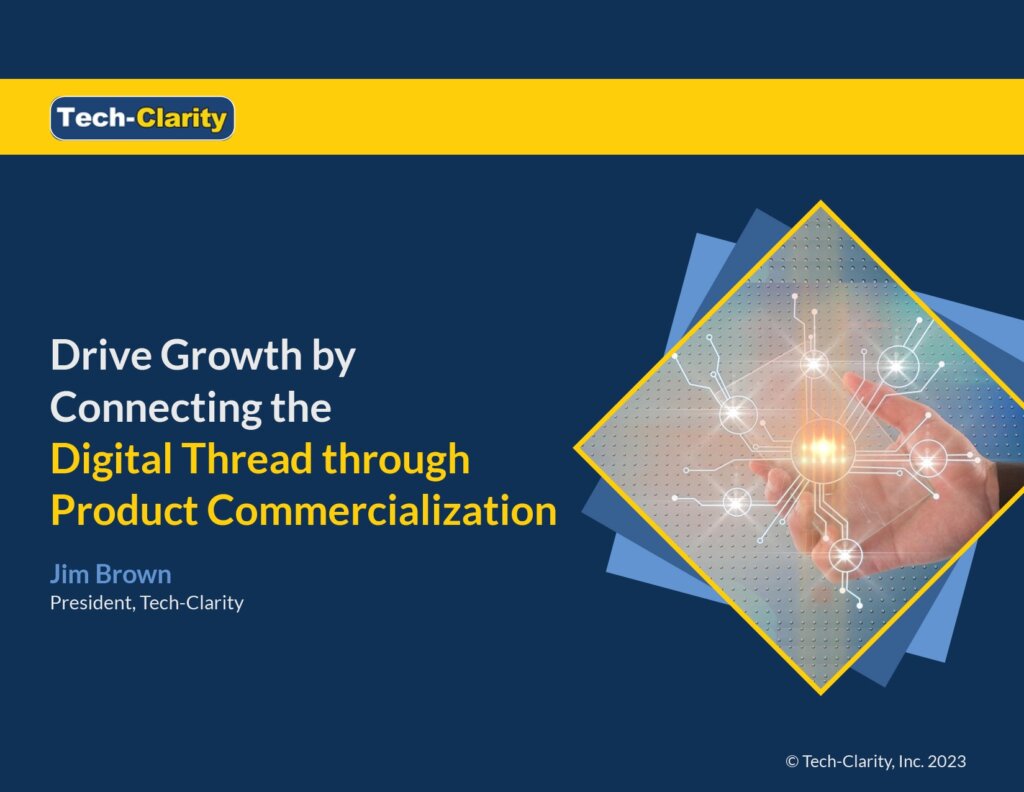 How can companies leverage the digital thread to grow their top line and market share through better customer experiences? Our new eBook teaches companies how to adapt people, processes, and technology to improve revenue and customer experiences by connecting the product digital thread from design through product commercialization.
Please enjoy the summary* below. For the full research, please visit our sponsor Propel (registration required).
To learn how extending the digital thread into the customer experience can help, please read our earlier eBook: Extending Digital Threads to the Customer Experience.
Table of Contents
Recognize the Downside of Disconnects
Connect the Product Digital Thread through Commercialization
The Two Primary Values of the Digital Thread
Extend the Digital Thread through Commercialization
Connect People
Connect Processes
Connect Technology
Recommendations and Next Steps
Acknowledgments
Grow Revenue with Better Customer Experience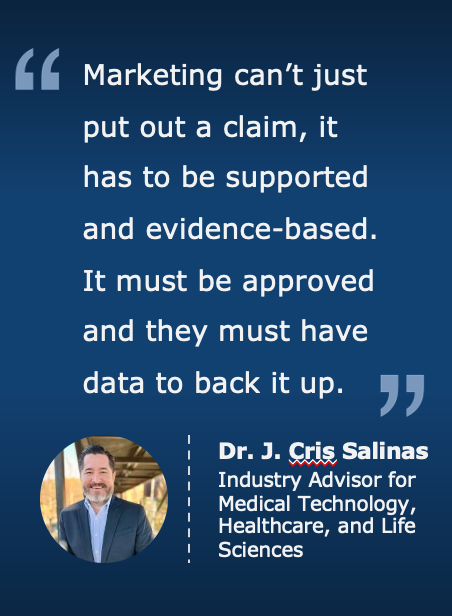 Provide Consistent, Compelling Product Experience
One way to improve customer experiences, and business performance, is by feeding compelling, accurate, and consistent product experiences across channels to entice customers and influence their buying decisions. It's important to recognize, however, that the job doesn't end there. Experiences can't be static. They have to evolve as products, messaging, customer needs, channels, and markets change and expand. 
Digitally Transform the Product Experience Pipeline
Conveying consistent product experiences relies on speed and accuracy. Today's processes, however, are typically manual, slow, disconnected, and error-prone. To drive growth, companies need reliable, trusted information as soon as it is available. It's time to digitally transform the product information pipeline. Without this, companies can't be fast and accurate enough to create compelling customer experiences that drive growth across channels and the product lifecycle. 
Extend the Digital Thread through Commercialization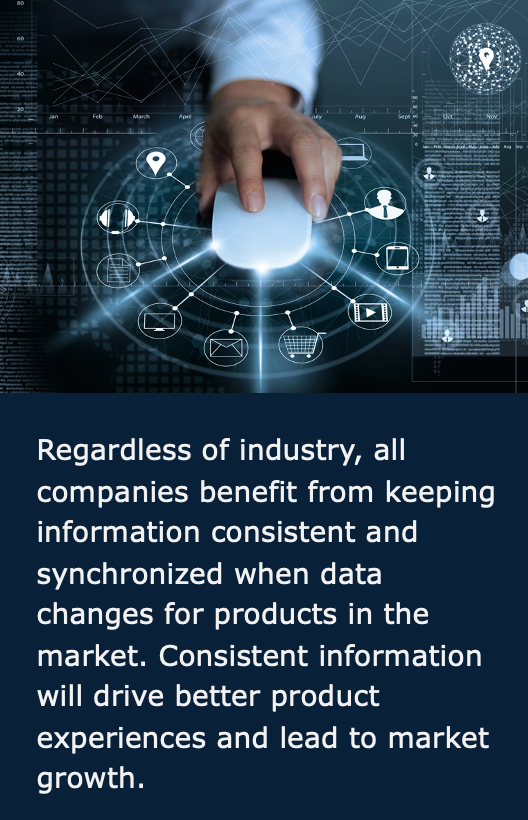 Understand the Need / Priority
Most people recognize that designing a great product is only half of the job. They have to effectively bring them to market. Beyond the initial introduction, they also need to support channel growth. Ember Technologies, Inc. is a global company whose mission is to harness the power of temperature control to transform how the world eats, drinks and lives. "Ember started out strictly eCommerce, then added Amazon, before growing into a large retail business," says Ember's Siobhan Hunter. Rapid growth adds effort and complexity because companies with a trajectory like Ember must continue to provide consistent product experiences even as they expand to broader channels. 
Recognize Broad Applicability
Consumer goods companies like Ember are more likely to have cross-departmental processes defined to link product design with commercialization. But even these companies typically have room for improvement. The evolution of the digital thread, however, applies to virtually every industry and channel. For example:
Business to Consumer (B2C) companies can quickly get consistent, accurate, and compelling information into their channels

Business to Business (B2B) companies can get the right specifications and information for their datasheets, spec sheets, website, distributors, catalogs, portals, and customers

Regulated industries can ensure information is accurate and auditable in a trusted source for improved control and traceability
Regardless of industry, all companies benefit from keeping information consistent and synchronized when data changes for products in the market. When technical data (such as weight, performance, or other specifications) or marketing content (such as product sheets, video, or other collateral) change, product information should be updated everywhere. Consistent information will drive better product experiences and lead to market growth.
Recommendations and Next Steps
Recognize the Urgency
It's time to recognize the value and the need to change how product experiences and product information flows through the organization. Companies that want to outpace the market, grow faster, drive revenue, reach customers sooner, and create better experiences should extend their digital thread from design through commercialization. Companies that adopt this approach will be able to: 
Improve time to market

Bring continuity, timeliness, and quality to product data

Build customer loyalty and brand trust 

Give marketing and commercialization teams the information they need, when they need it, in a way they trust

Allow marketers to enrich, structure, and organize product data for the buyer

Allow them to put forward a consistent, compelling product experience to customers, regardless of the channel or platform they interact with it
Get Started with Transformation
To drive growth and higher margins, companies should:
Connect people across the product digital thread

Develop cross-departmental processes from design through commercialization

Integrate technology, or find a solution that prioritizes integration in the places that add the most value to your business
*This summary is an abbreviated version of the research and does not contain the full content. For the full research, please visit our sponsor Propel (registration required).
If you have difficulty obtaining a copy of the report, please contact us.