PTC is going through a major transformation to support their customers' evolution to the next era of product offerings – smart, connected products. They're taking a bold move, staking out a significant claim in the Internet of Things (IoT). This strategy will lead them to transform their core product offerings while simultaneously taking IoT to market directly in new industries. It's a big change, PTC is going to look and sound a lot different. But it's less of a sudden shift than some people would like to think. Let's take a look and put it all in perspective.
This post shares my view of PTC's vision for PLM. It is a part of Tech-Clarity's PLM Strategies of the Major PLM Vendors 2015+ series. It updates our views from last year's PTC PLM Vision 2014+.
Recent History – Investing in the Internet of Things (IoT)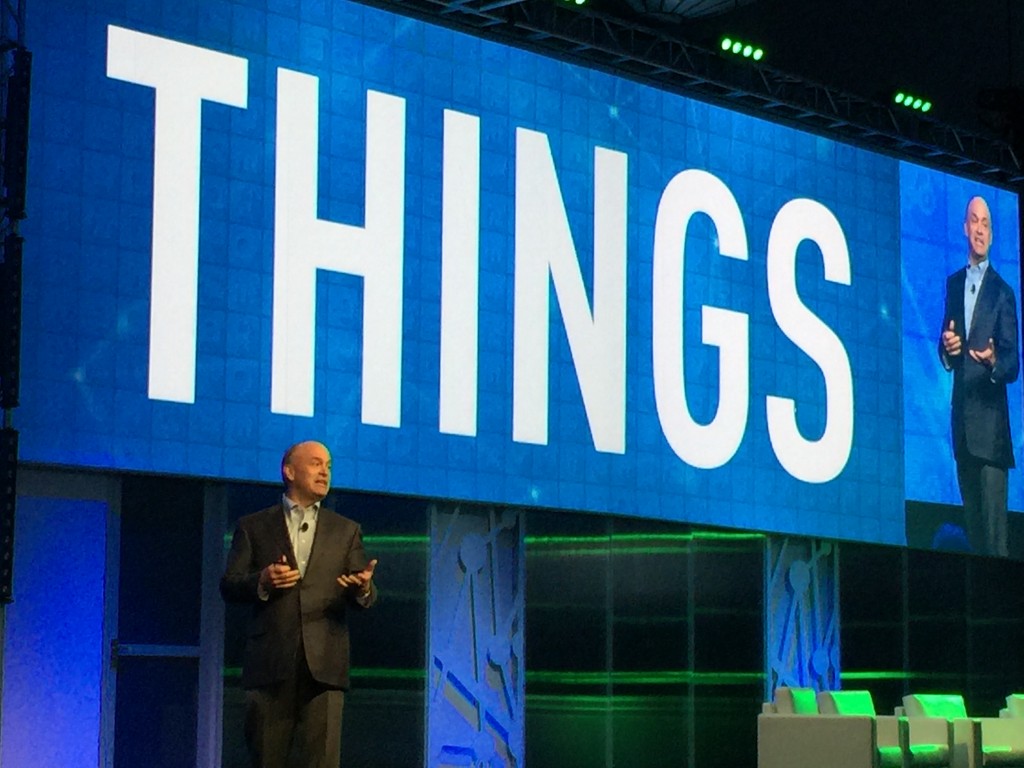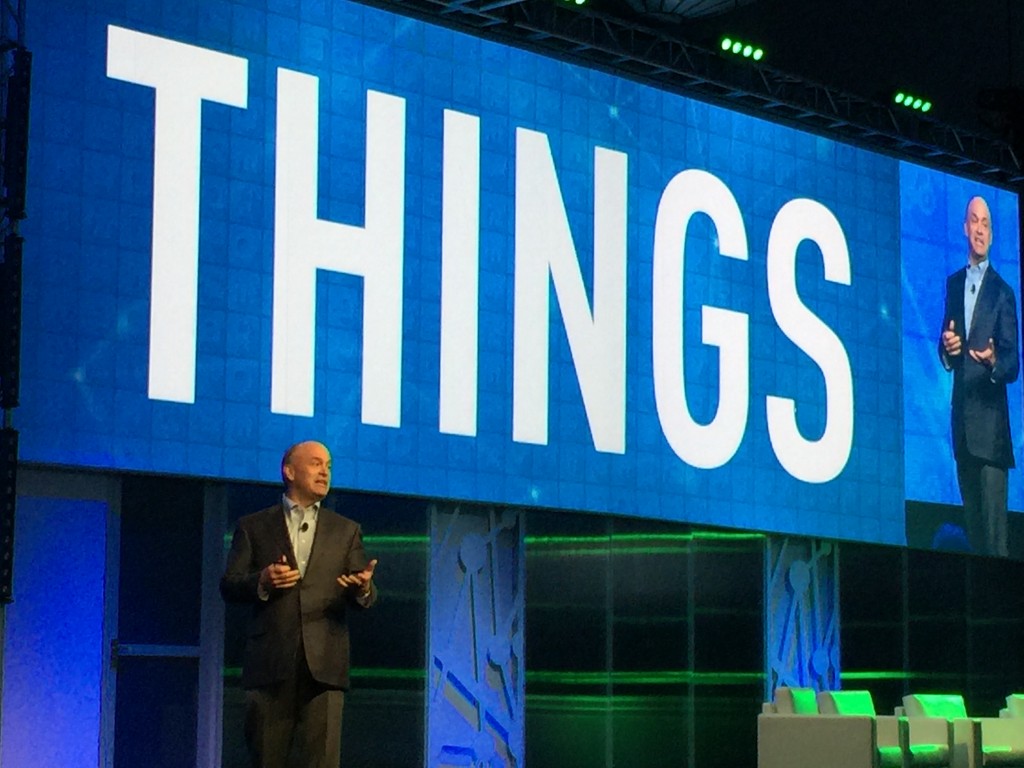 There are a few key updates this year (including the very end of 2013):
At the recent LiveWorx event, PTC CEO Jim Heppelmann says that PTC has spent $500 million dollars on IoT. That's a significant investment in a very short term! Those are some of the facts, let's talk about the implications.
The PTC "PLM" Strategy – Smart, Connected Products
Clearly PTC has either extended beyond PLM or extended the definition of PLM. I don't like to get hung up on terms, so let's just consider "PLM" a category of software vendors that PTC belongs to. Looking back on our 2014 view of PTC's strategy, I have to say my crystal ball did not foresee such a dramatic change. PTC's product strategy was "Product and Service Advantage" and was a logical extension of their past business. The word I used for PTC's strategy was "adjacency" and I observed that "PTC has always looked to solve more problems for their existing customers as opposed to looking for brand new markets to serve." Let's look at how the adjacency strategy has played out in recent strategic moves.
PTC has a very strong history of supporting product development and engineering. PTC then recognized the increased importance and financial value of service to their manufacturing customers, including supporting the productization of service, including a trend some call "servitization." PTC acquired Servigistics to enter the Service Lifecycle Management (SLM) market. As I wrote at the time, I believed this was a landmark acquisition because it was a very different kind of move by a PLM vendor, specifically because "PTC is not just extending their PLM and engineering software capabilities into the service department, PTC is now supporting the business of service management." See post. At about the same time, PTC started extending their support of product design and development to a systems-level, multi-domain view of design, sometimes called "mechatronics." They acquired MKS and the Integrity line of Application Lifecycle Management (ALM) products to support manufacturers' adjacent needs as they develop more product-oriented software. This combination supported PTC's direction at our last checkpoint.
Then came PTC's investment and sudden, significant emphasis on IoT and there appears to be a discontinuity in the strategy. But let's look deeper. That adjacency strategy took them from PLM to ALM and SLM. What's not obvious to some is that SLM took PTC to IoT. Connectivity and big data are a big part of today's leading service approaches which have been moving toward remote diagnostics, predictive maintenance, and remote service. As products got smarter, the business opportunity extended to remote maintenance and upgrades, fulfilling some of the promise of the Machine to Machine (M2M) movement. PTC's new focus is on "Smart, Connected Products." IoT is the backbone for this strategy. Few would argue with the increased importance of software, sensors, and communication capabilities in today's products and PTC's focus on IoT offers potential in many areas. The low-hanging fruit for most companies in IoT, though, is improving service and service profitability, and that is where I believe the initial focus and value will be.
Don't get me wrong, there is great potential value available from adding IoT into design and the product lifecycle. One opportunity is to finally "close the loop" and provide real feedback from products in the field to improve customer insight and product designs. There is also a better way to develop products so they are ready for the IoT, what PTC calls "design for smart, connected products." In fact, PTC has worked closely with Michael Porter to understand the impacts of the "smart, connected products" trend and how it will provide value to manufacturers. PTC didn't need to own as much of the IoT stack as they do to support design and manufacturing, but it opens up some very interesting possibilities.
How IoT Fits with the Core PTC Products
What should existing customers think? Let's be clear, I don't believe PTC is going to walk away from their rich heritage, customer value, and significant assets supporting manufacturing companies. PTC relies heavily on revenue from existing products and won't be turning their backs on such an important asset any time soon. They also believe that the manufacturing industry is one of the largest opportunities for IoT. There were multiple sessions at PTC's LiveWorx conference dedicated to manufactured "things" and some intriguing discussions (supported by some very interesting proof of concept demonstrations) about how product design and development can leverage IoT.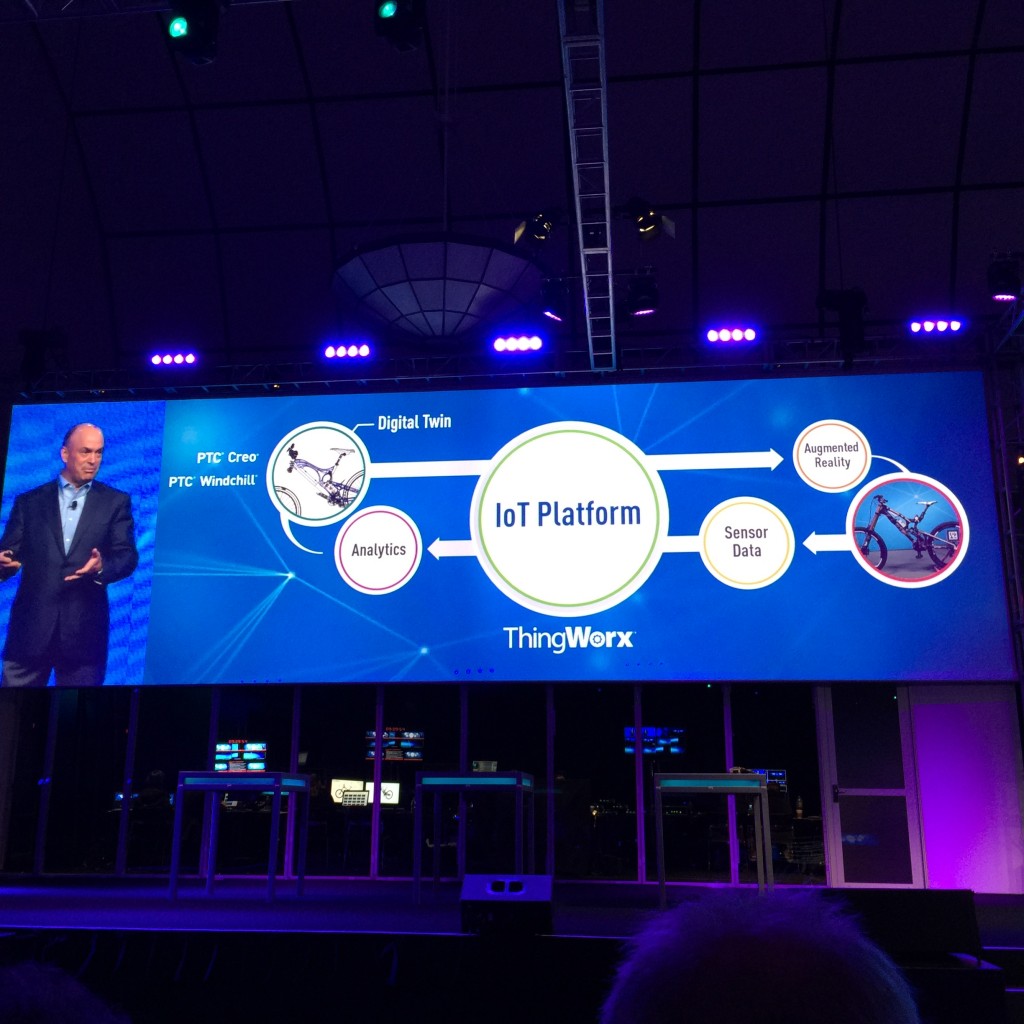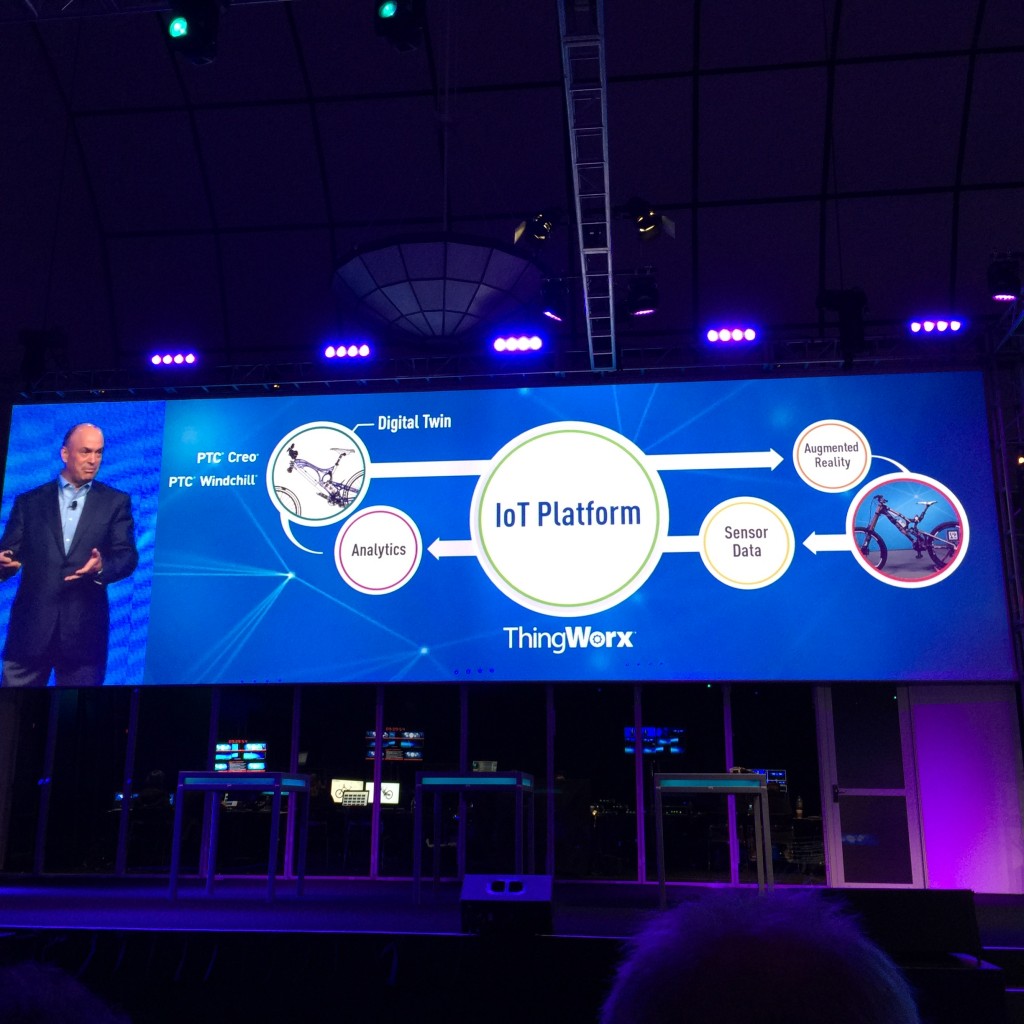 One of the concepts Jim Heppelmann explained highlighting PTC synergies is the "digital twin." The digital twin in the virtual equivalent of the physical product and includes all of the information related to it. This concept allows:
Feedback from the real world to the model – there are lots of great implications and use cases for this. The concept is to keep a virtual representation of the product on which you can overlay real product information from sensors, etc. by collecting data via the IoT.
Augmented reality – again, there's a lot of potential here. Think delivering information from the digital model to share information alongside the physical product. For example the demo showed product information being overlaid on an iPad image as the physical "thing" was being viewed through the tablet's camera.
We saw an instrumented mountain bike that demonstrates how these capabilities could be put in place. I believe all of the existing products will be touched by IoT. Specifically, Creo and Windchill product lines will likely be infused with IoT and smart, connected product features. We've seen some previews of adoption in Creo and they are very interesting. In fact, PTC shared an instrumented version of Creo that offers insights into software events like "premature exits" (crashes) that helps PTC and their customers get visibility into and improve software quality.
Beyond existing product lines, I believe IoT will impact all enterprise software vendors from ERP, CRM, MES, and more. Smart, connected products will create new touch points into the business. PTC is planning to leverage their strong legacy of knowledge of manufacturing companies to help their customer leverage the IoT opportunity. They introduced "Converge," a new product that provides an integration and data hub to connect IoT big data with the enterprise. It will connect to PLM and SLM of course, but also others. This will be important because the IoT and smart, connected products will bring about a lot of changes to business models and the enterprise software supporting it (think pay on use, pay on performance, pay by feature, etc.).  My only question is how far will they go? Smart, connected products and IoT could lead all the way to billing for services and subscriptions which brings them into some overlap with ERP and possibly CRM. IoT has the potential to bring in new partners and new competitors including SAP, IBM, and others. Again, some very interesting possibilities.
Why IoT Outside of Manufacturing?
If PTC is so strong in the manufacturing and engineering industries, why are they entering a horizontal IoT market? Isn't extending product and service advantage to smart, connected products enough? PTC is allowing itself to diversify and not constraining the potential of IoT to physical "things." That's good for everyone. It gives PTC a good growth area and feeds strong capabilities back for manufacturing. While the ThingWorx Converge product will support manufacturing, PTC plans to use partners with industry experience to go after non-manufacturing markets. This allows them to continue the ThingWorx mission to make IoT accessible, support their existing markets, and go after new markets simultaneously without becoming too scattered.
Wrapping it Up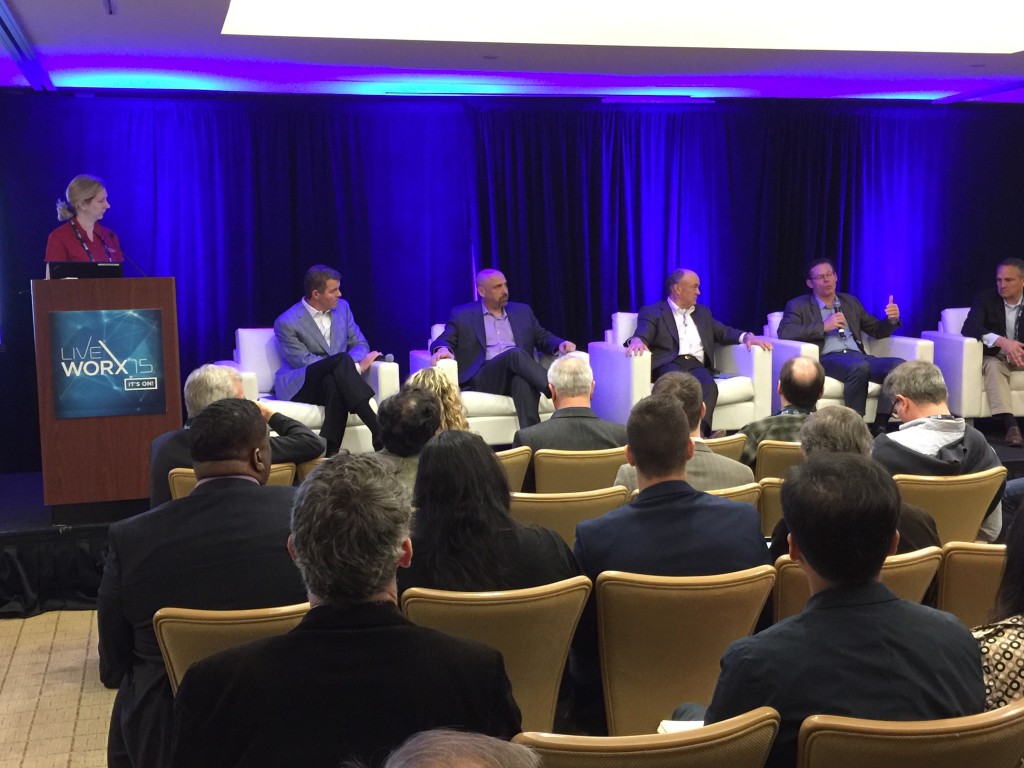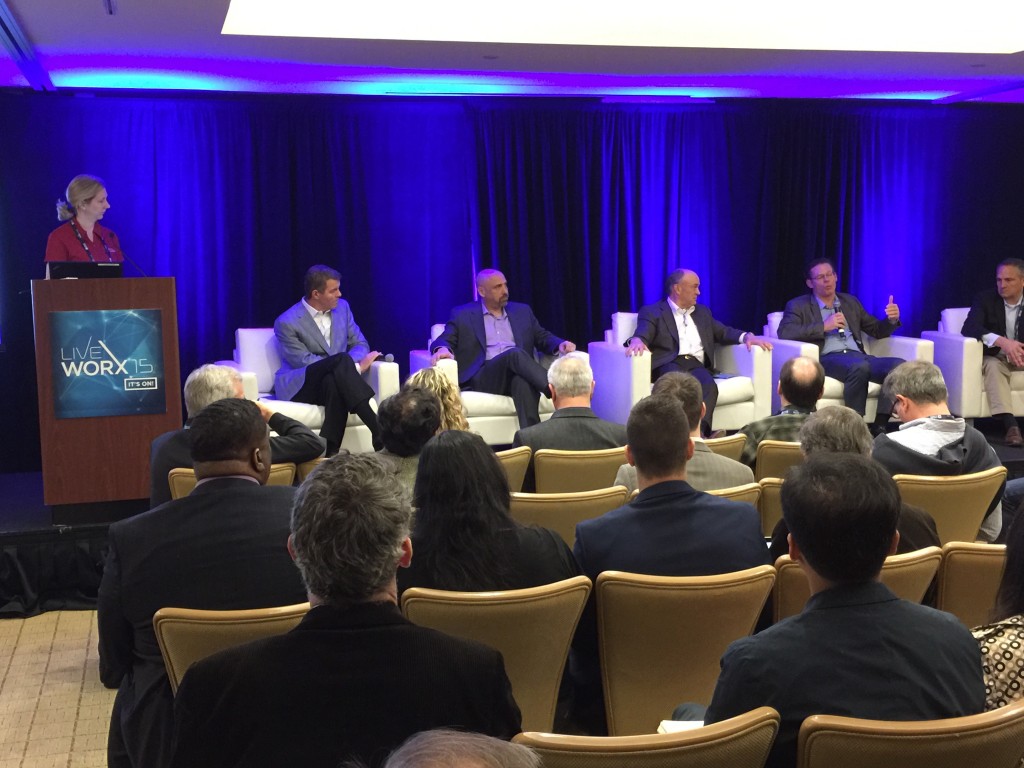 PTC has invested heavily in IoT. IoT is currently in a learning phase. There are some great examples and use cases that provide real value today, but also a lot more value to explore. In the same way companies needed to learn about the World Wide Web in the nineties, manufacturers need to do the same of IoT. LiveWorx showed numerous examples of customers already tapping into business value so it is not as far into the future as some may think. IoT offerings can help drive service efficiency but also enable innovative ways to add new revenue streams. In addition to participation in the IoT, PTC's complete offering will better enable Design for Smart Connectivity and Converge to help their customers tap into those new revenue stream. Call it PLM or something else, PTC has once again gone broader into adjacent capabilities for customers.
At the same time, PTC is is taking IoT to adjacent markets. This gives PTC a growth opportunity to play in a broader, higher growth market. That's good for PTC and their customers. To be successful, though, PTC will have to remain focused on the core products. We believe they are. So for PTC customers that are ready to tap into IoT for new value they can rely on a trusted partner. For those that aren't yet ready to tackle the IoT opportunity, PTC is not turning their backs on existing customers and has plenty to offer in those regards as well.
One thing's for sure – it won't be boring.
RELATED POSTS
See other posts in our on PLM Strategies of the Major PLM Vendors 2015+ series:
Synergis Software PLM Vision 2015+
Dassault Systèmes Vision 2015+
See more in our Strategic Visions of the Major PLM Vendors 2014+ series including:
Agile (Oracle) PLM Vision 2014+
Dassault Systèmes PLM Vision 2014+
Oracle's Vision for Agile 2014+
Also, don't miss our The Strategic Visions of CAD/CAE Vendors 2014+