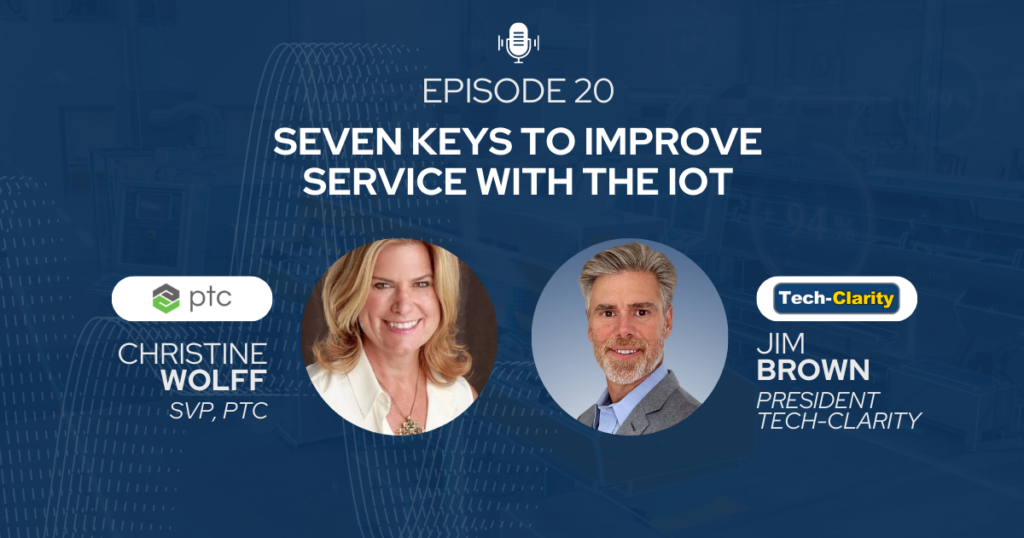 Jim Brown joined PTC's VP of Strategy Partnership, Christine Wolff, to share his thoughts about improving field service by leveraging the IoT in episode 20 of PTC's Speaking of Service Podcast. Jim and "Wolffie" discuss the importance of service transformation given current economic conditions that make profitability and asset longevity crucial.

Jim shares insights from his recent Buyer's Guide including why to start with a business strategy instead of taking a technology-driven approach and shares seven areas companies can focus on to drive better service performance and profitability.
For more details from the podcast and how to achieve service transformation with the IoT, please see our Buyer's Guide on Improving Service with IoT.